Egyptians ABROAD! 10 Recipes Guaranteed to Take You Back Home!By CairoCooking • May 29, 2017
If you are an Egyptian living abroad and missing the smell of home-cooked Egyptian food, this article is for you. We created a collection of our favourite Egyptian classics that -even YOU- can cook while abroad. Ingredients are easy to find and cooking methods are simplified to help you achieve the best authentic Egyptian specialities wherever you are. Easy, delicious, and guaranteed to take you back to the warm comfort of your Egypt home.
What other than everyone's favourite hearty molokheya to be the first on the Egyptians abroad favorites list? We all grew up eating this delicious green soup and so do our children today. This is a recipe you can easily prepare, even if you live abroad and never cooked it while in Egypt. All you really need is one pot (to minimize the washing up) and good chicken broth. And of course you will need to find a local Middle Eastern store that sells our much-treasured frozen molokheya.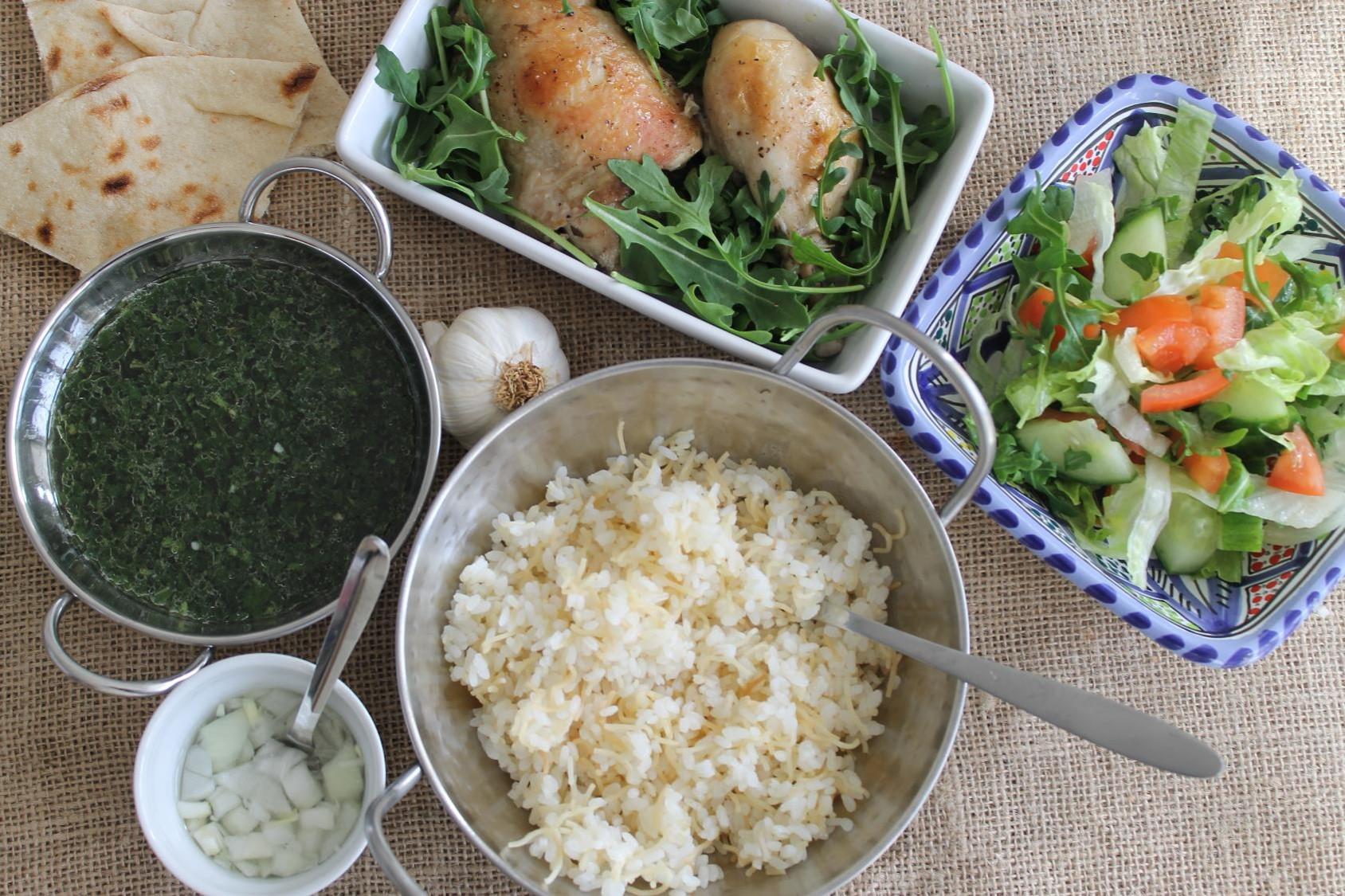 Keshk is such a hearty and comforting Egyptian home-cooked meal. The recipe for Keshk is much easier than you think. Just make sure not to use Greek yoghurt because it has a thicker consistency than Egyptian one, but if this is all you have, simply use a little less yoghurt and thin it out with a little milk. Serve keshk with cooked chicken and white rice, and enjoy every creamy mouthful of this Egyptian classic.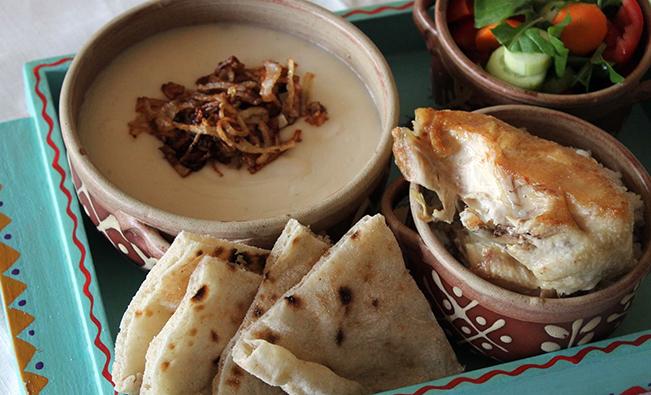 Koshary is one of the most famous Egyptian street foods. Although, preparing Koshary might be bit of a hassle considering the number of   ingredients and cooking pots needed, cooking it abroad allows for some shortcuts. Use canned tomato sauce, readily cooked chickpeas and lentils to make it easier without compromising on the taste.
For a healthier version, try CairoCooking's Bulgur Koshary. It is unbelievably delicious.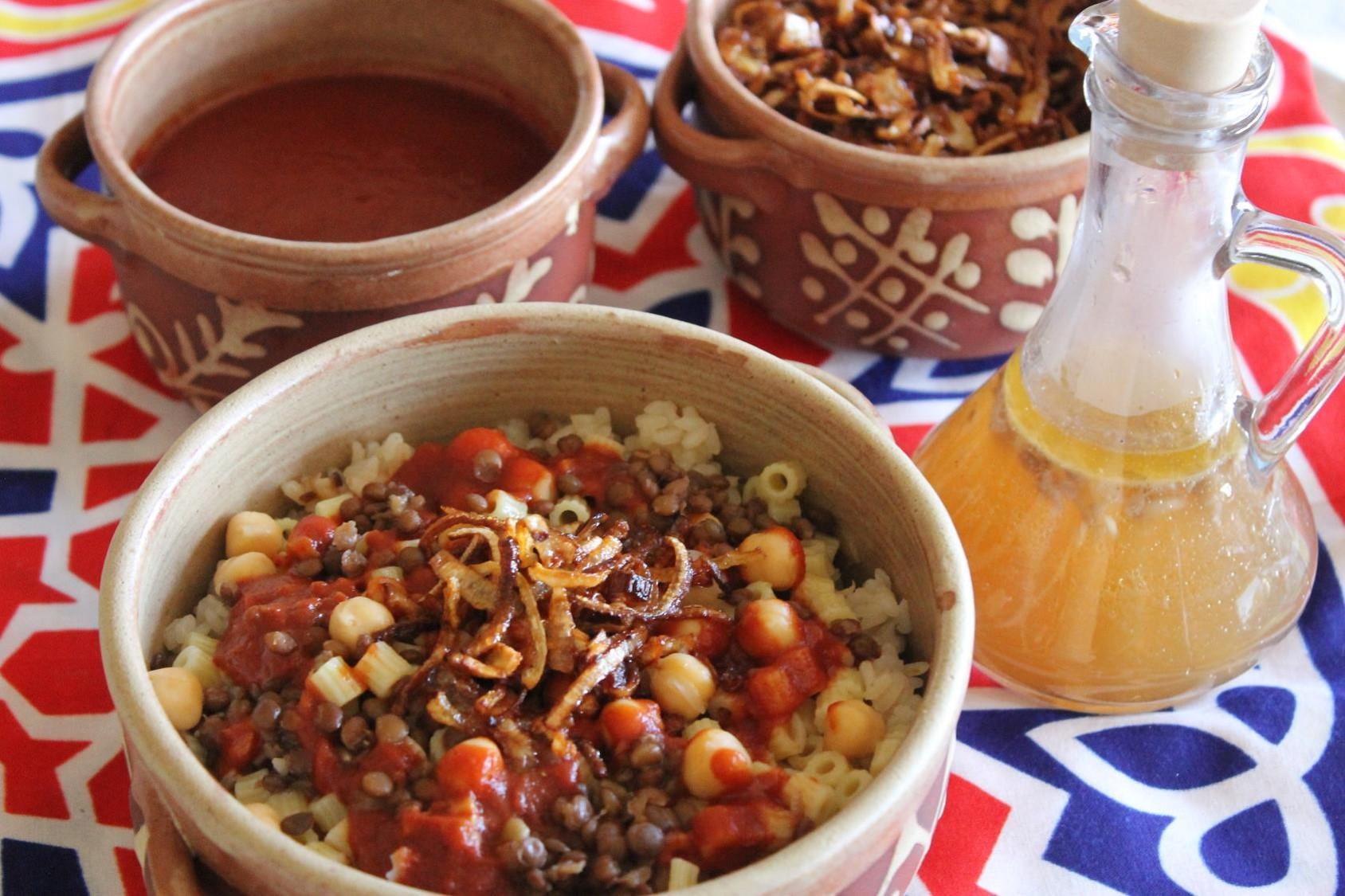 Because it is not so easy to find peeled and split fava beans abroad, we made sure to give you the best chickpeas-based falafel recipe. If you have a good food processor at home, preparing homemade falafel will be your new addiction. In case you want our classic fave beans & greens Egyptian one, click here.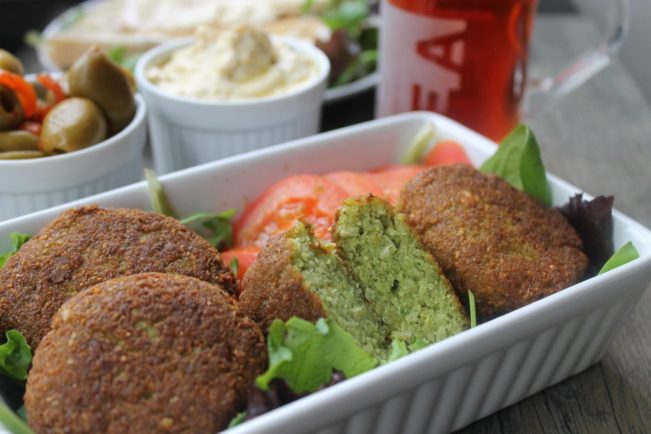 This simple meatless version of our classic Moussaka is the perfect Egyptian vegan dish. You can always substitute the fresh tomatoes with cans of Italian chopped tomatoes, blend, and cook as directed.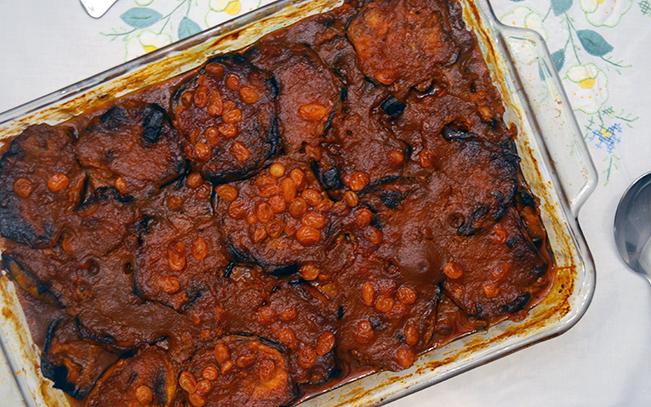 If you ever want to enter the world of Fatta, this is the recipe for you. It is simple, straightforward and guaranteed to wow your family and friends. It might even get you inspired to get creative with additions to it, such as chicken, hummus, meat or eggplants.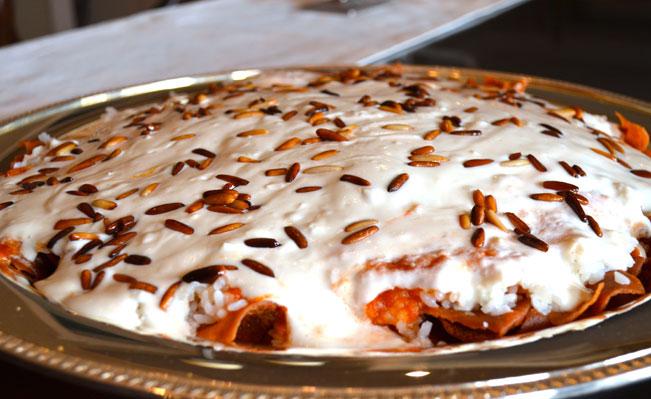 The meat goulash is such a traditional dish in Egypt especially in Ramadan. It is prepared with filo pastry easily available in supermarkets abroad. Once you get the hang of it, you will find yourself baking this yummy Egyptian pie all the time.
Because filling and rolling mahshy is so technical and time consuming, we came up with the most delicious platters for Mixed Mahshi Rice (Mahshi Meshakel) and Cabbage Mahshi (Mahshi Koronb). The impeccable Egyptian flavours are highlighted without the need to stuff and roll a piece by piece.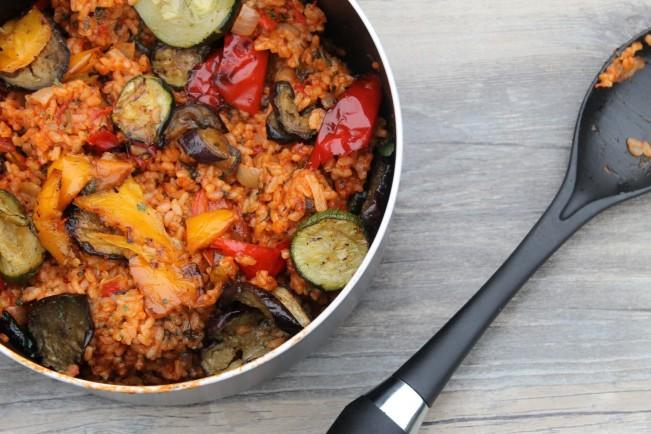 This recipe will probably become one of your new staple family recipes. It is so easy, and will give you the best moist and delicious Egyptian Kofta ever. Now all you need is some Tahini and you are ready to roll your very own Kofta wrap sandwich anywhere in the world.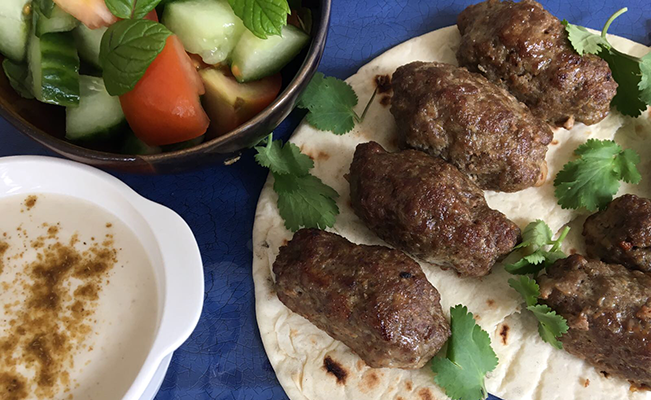 Shawerma
Whether you prefer Meat Shawerma or Chicken Shawerma, we've got you covered. Homemade Shawerma is not as complicated as you may think. You can make lots of yummy homemade sandwiches or even take it one step further and turn it into Egypt's favorite street food: Fattet Shawerma.
For more delicious and inspired Egyptian recipes, check CairoCooking's 'EGYPTIAN' category.