Everyone's Favourite Shawerma
By shahdan • July 8, 2015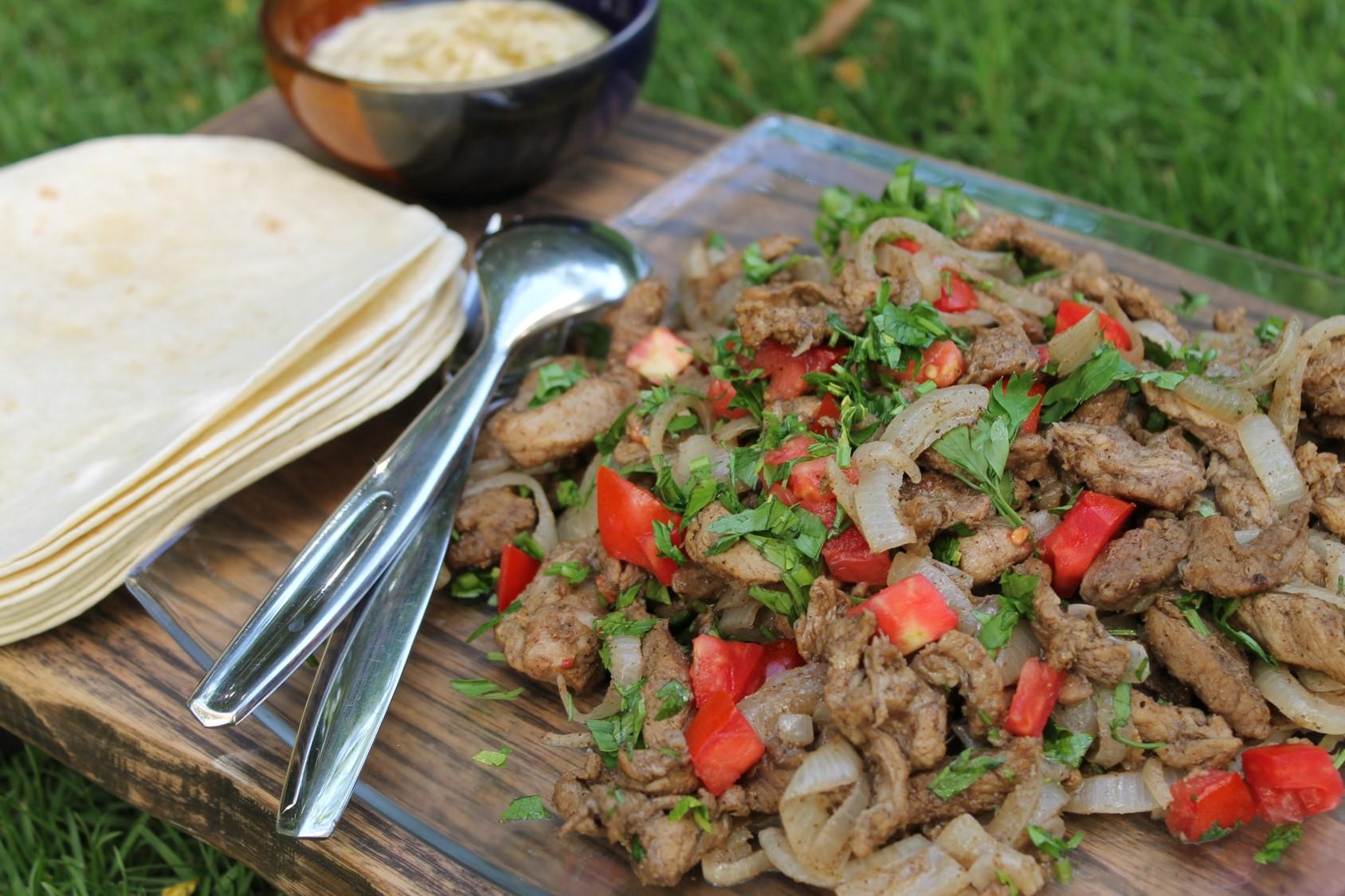 The secret recipe to the best homemade shawerma is finally revealed.  We had to dig for the best meat shawerma and thankfully, our dear 'Tante Magda Hassaan', was more than happy to share her very special recipe with www.cairocooking.com. You will not believe that it's not restaurant-bought! And the best news is: the recipe is super easy and the ingredients are very basic. Roll it up in your favourite flat bread, or serve it on a platter with tahini and tortilla on the side, and enjoy the best takeaway food prepared at home!
For best results, the meat needs to marinate for 2 hours!
Ingredients
1 kg

beef (beef escalope thinly sliced) - لحمة

2 medium

onions (cut in rings) - بصل

3 tablespoon

all spice - بهارات

1 cup

vinegar - خل

2 tablespoon

butter - زبدة

2 medium

tomato (cubed) - طماطم

1 handful

parsley (finely chopped) - بقدونس

salt and pepper - ملح و فلفل
Step by step
In a tray, mix together the onion, vinegar, all spice, salt and pepper then add the beef and toss until the meat is nicely coated. Leave to marinate in the fridge for 2 hours. (Make sure you can clearly smell the vinegar and all spice, and if you can't you may add a little more.)
To cook the shawerma, place the whole tray on medium heat then add little pieces of butter over the meat and cover the tray with foil.
Check on your shawerma and give it a quick stir every 5 minutes until it cooks (it will take approximately 40 minutes).
When the meat is cooked add your tomatoes and parsley then toss together and serve!