The Greenest Falafel Dough (Ta3meyya)
By shahdan • June 8, 2015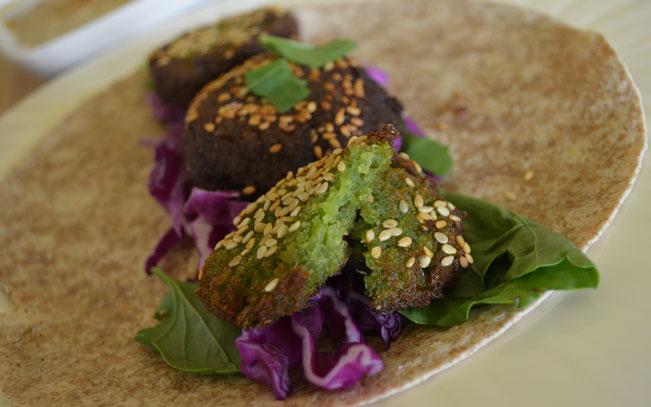 It's time to give home-made ta3meyya dough a chance! Why buy it when the home-made one is extremely easy to prepare!  With basic  beans and lots of greens, ta3meyya is one of those healthy  nutritious vegetarian foods that are worth every little effort.  Preparing the dough at home ensures that you know exactly what's in your ta3meyya and what you're feeding your family.   You can always prepare it in big quantities and freeze. All you really need is a good food processor! The rest is easier than you think.
Ingredients
2 cup

crushed beans (around 500 grams soaked in water for 12 hours) - فول مدشوش

1 bunch

leek - كرات

1 bunch

parsley - بقدونس

2 medium

spring onion - بصلة خضراء

2 large

garlic cloves - فصوص ثوم

1 teaspoon

dried coriander - كسبرة جافة

1 teaspoon

salt - ملح

1/4 teaspoon

baking powder (if you're not frying on the same day) - باكينج باودر
Step by step
Place the soaked beans in a sieve to get rid of the excess water and to dry thoroughly.
Pulse the beans in a food processor until broken up into crumbs then add the rest of the ingredients: leeks, parsley (without the long stems), spring onions, garlic, salt and coriander.
Continue to pulse until well combined into a smooth green ta3meyya dough.
To serve immediately: fry on both sides until golden and crispy. To keep for later: divide the dough into bags and freeze.
If you won't fry the dough on the same day, add a little baking powder to the defrosted dough before frying so it keeps it puffiness.