A Fresh Take on the Traditional FattaBy CairoCooking • May 15, 2017
If you are not big on our Egyptian traditional lamb Fatta, this collection is for you!
With four out-of-the-box Fatta recipes (that YOU can actually cook), family lunches and friends gatherings have never been more exciting. Even if you'll have the traditional lamb Fatta, consider adding an alternative or two on your dinner table, because not everyone likes the flavour of lamb.
by Fayza Riad
Wow your guests with this seafood take on Fatta, and you will have everyone asking for more! It looks sophisticated on the table, while it fits the Fatta profile with its garlic infused tomato sauce, crispy bread and rice layers. However, beware it has a special kick with added fresh ginger.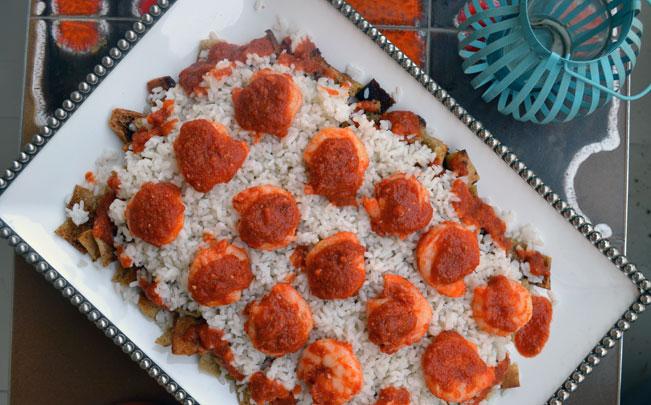 This recipe was mainly inspired by our juicy Baked Rice Meatballs recipe. We toasted some bread and prepared the garlicky yoghurt to sandwich these kofta balls into a delicious Fatta. It is one of those dishes that both kids and grown-ups will appreciate!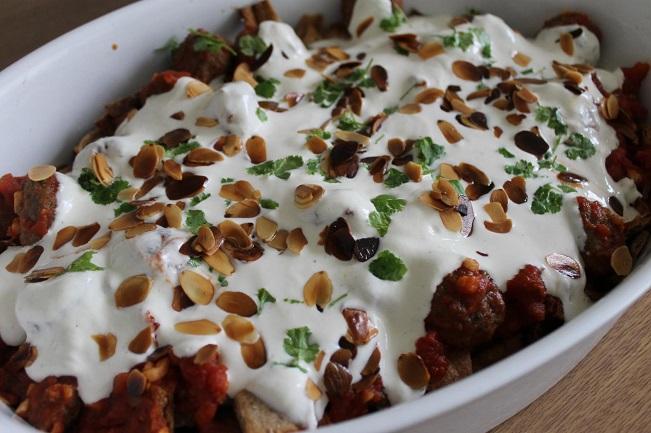 Eggplants, yoghurt, garlic and golden crispy bread are just a match made in heaven. Every eggplant lover has to try this recipe out – it might seem like a salad since it is not served hot, but the garlicky tomato sauce begs to differ.
by Dalia Allam
Try this fast and simple Fatta (one of www.CairoCooking.com's most shared & cooked recipes) and serve it with your favourite meat and chicken dishes. We guarantee that you will be cooking this recipe all year round, it is too delicious and too hard to resist!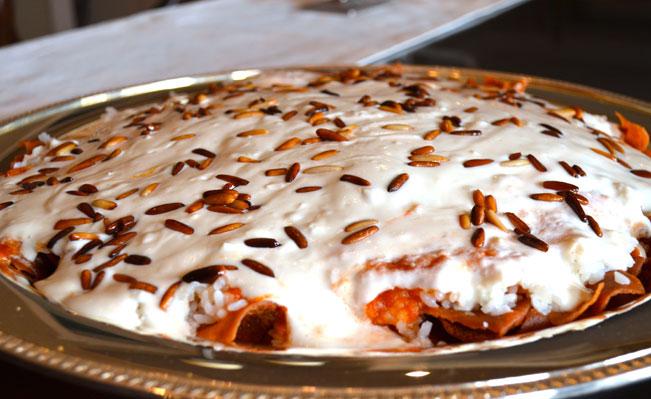 And don't forget to inspire us with your unique Eid dishes, and either upload directly on www.cairocooking.com, or tag @cairocooking_ on Instagram.