We have a passion for sharing recipes
Therefore, we decided to bring Middle Eastern home cooks together to exchange recipes and to support each other when it comes to daily, as well as, special occasion cooking. This is how cairocooking.com was born, a platform accessible for everyone interested in food, cooking and serving love on the table.
CairoCooking reached thousands of food lovers
Successfully delivering its main idea across: 
Delicious food is all about simple wholesome homemade dishes, using fresh seasonal ingredients and cooked from the heart!
Growing our platform
we started writing and publishing articles that cover a wide range of cooking areas that would be of interest to food and kitchen lovers.
Simultaneously, we created supporting social media content not only showing simple creative recipes but also helping followers with sourcing clean local ingredients, their lunchbox preps, Ramadan Iftar menus, vegan recipes for Coptic fast, and cooking tips and tricks among many others.
We found the most pleasure in creating nutritious recipes made from seasonal organic ingredients and in tweaking traditional dishes to make them quicker to cook as well as healthier. Developing sponsored wholesome recipes for supermarket brands we loved and used in our own homes, has also been part of what we did continue to do and enjoy.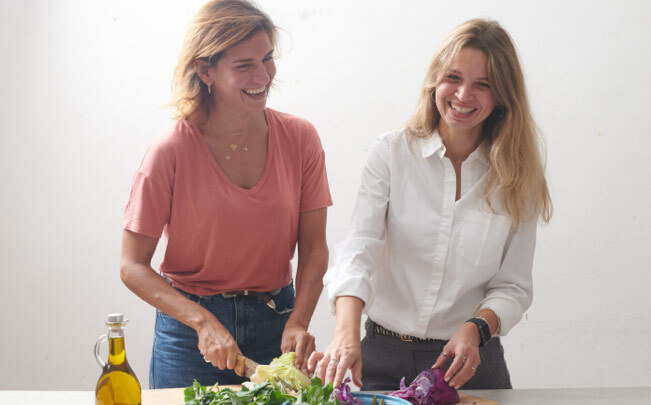 Offline
we developed our consulting services to include menu and recipe creation, sourcing commercial food products, and various services for catering and food service businesses
Our services:
Consulting services to include menu and recipe creation
Sourcing commercial food products
Various services for catering and food service businesses
More about us
Shahdan
Is now a certified Nutrition Health Coach from Sano School of Culinary Medicine, London.
Yasmine
co-authored Bilhana cookbook and worked on creating & curating white label products for several clients.