Light and Yummy Vegetable Dishes for the SummerBy CairoCooking • June 1, 2016
Cooking exciting vegetable dishes can be quite challenging. For some reason, most of us grew up eating all kinds of veggies (peas, green beans, okra, spinach, and the list goes on) cooked in rich tomato sauce, and served over rice with protein on the side. Even though we might have liked it (we knew nothing better), it was still a bit boring to eat veggies in the same way over and over again. Let alone when summer comes and these dishes turn heavy and uninteresting.
We are glad we grew up to discover that there are endless other veggie options that are not only much lighter but also finger-licking delicious. We have put together some of our favourite recipes that are guaranteed to impress and maybe make you fall in love with vegetables all over again!
Light, vegan, and super tasty, this recipe will become your new favourite, especially on hot summer days.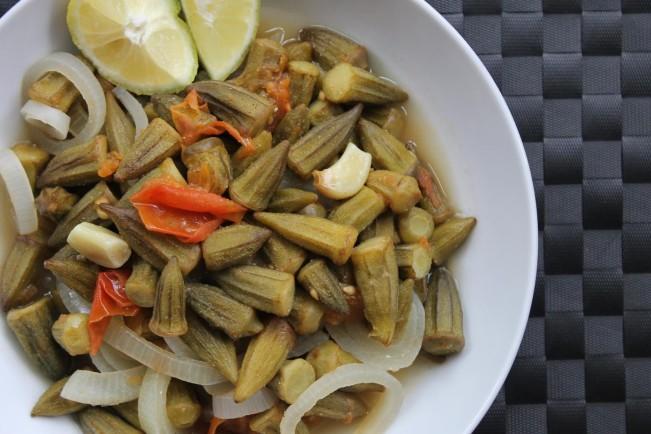 The carrots are buttery, sweet, and full of flavour! An easy side dish to any protein you are serving. It will definitely impress.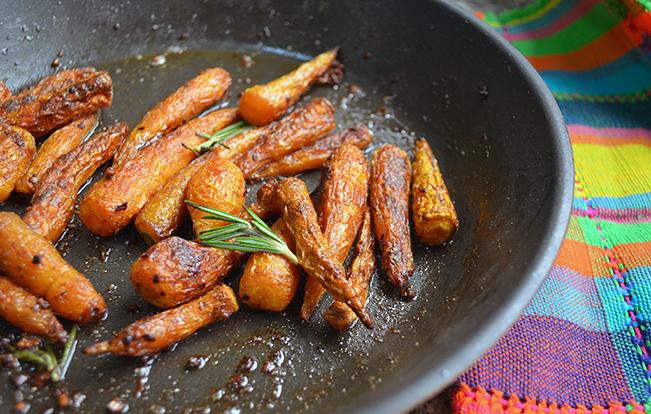 Crispy on the outside, rich and creamy on the inside, this dish will take cauliflower and broccoli to a whole new level. A must-try!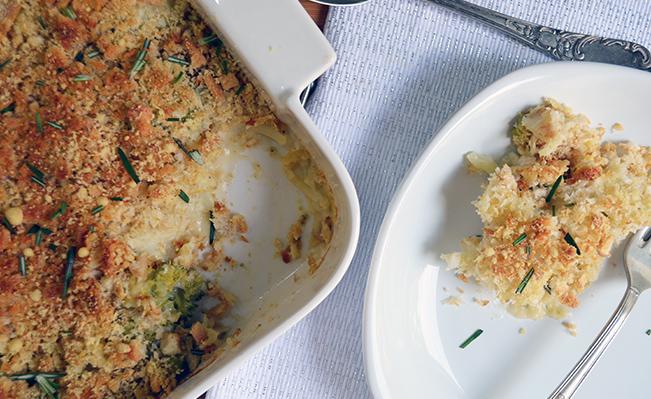 Who knew zucchini could be that delicious! This is a quick and easy side dish that will have everyone- not only eat their veggies- but also ask for more!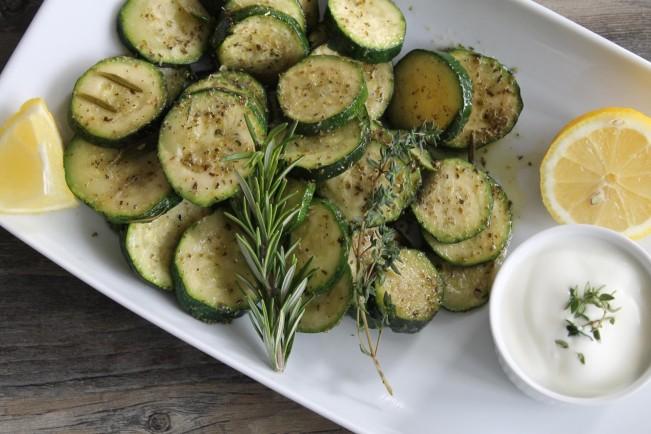 With lots of fresh veggies and aromatic flavours, this exotic dish is not only super nutritious, but it is also absolutely delicious.
Same delicious flavours of the famous fried cauliflower, but only much healthier. The Roasted Cauliflower recipe will leave you wondering why you ever fried your cauliflower.
Simplicity at its best! The classic combination of zucchini and mint is always so hard to resist.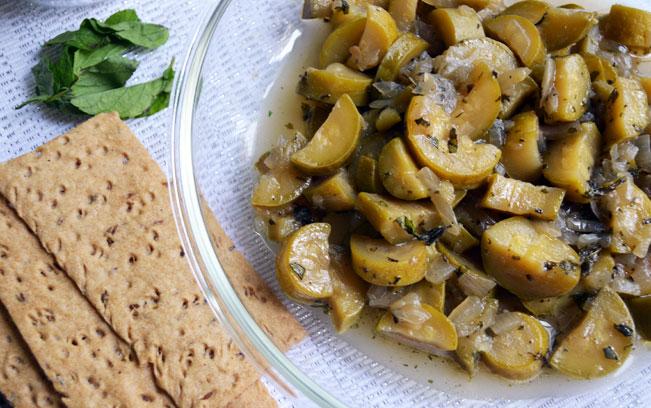 Served with a simple yoghurt- Dijon dressing, this platter offers plenty of vegetable options to choose from. Perfect for everyday as well as  for dinner parties and big gatherings.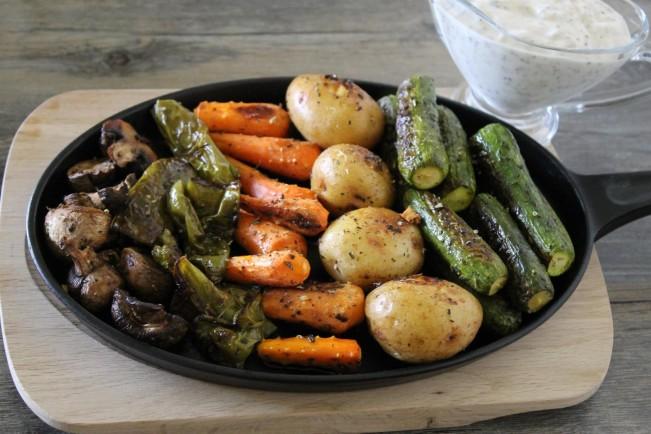 This okra dish has a special place in our heart! With garlic and lots of coriander (classic da'a), this okra recipe never seizes to impress! It is pure deliciousness!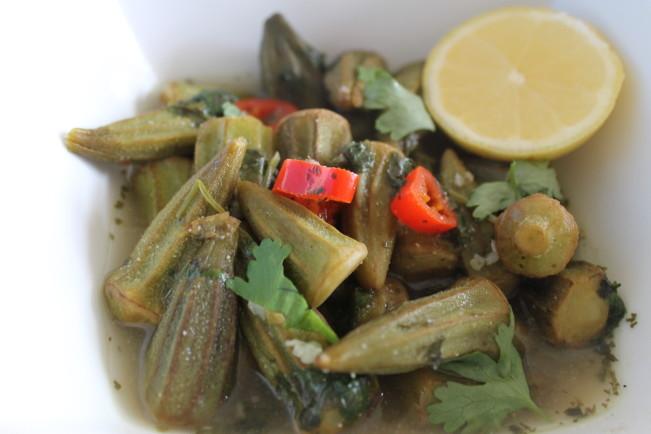 This is the type of recipe you will find yourself cooking over and over again for your everyday meals or when you have friends over. It is easy, delicious, and quite different from the daily vegetable options.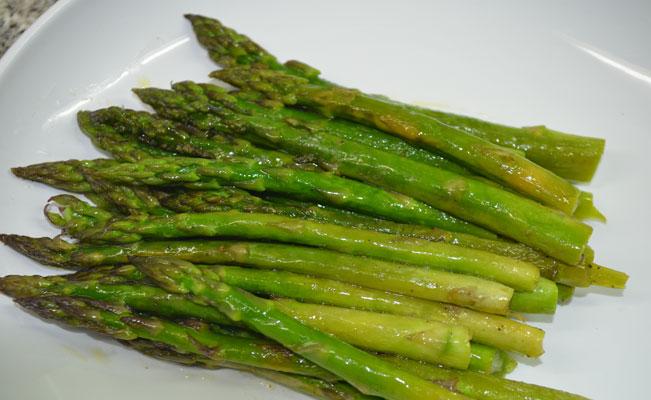 Most of us see brussel sprouts in the supermarket but never know what to do with them.  This is a basic easy recipe that will put this yummy vegetable on your favourites' list.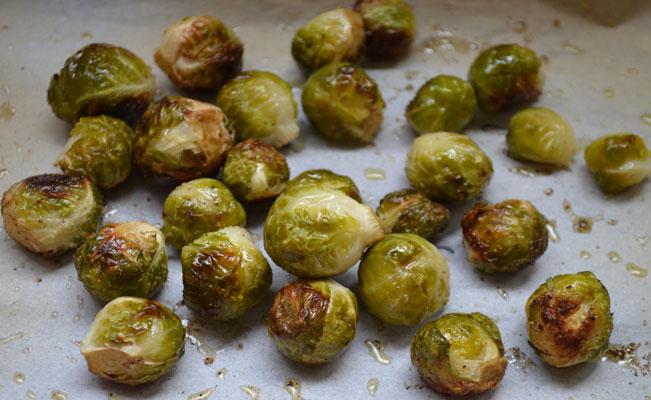 Bok choy is a Chinese cabbage, mainly used in Asian recipes. It is a great source of anti-oxidant, Vitamin A and Vitamin C. The flavours in this exquisite recipe will leave you drooling for more.
There are two reasons why we love this recipe. Firstly, it's yummy and easily prepared in 15 minutes. Secondly, it makes the perfect creamy companion to any grilled protein dish.