Roasted Zucchini with Garlic & Herbs
By shahdan • February 2, 2016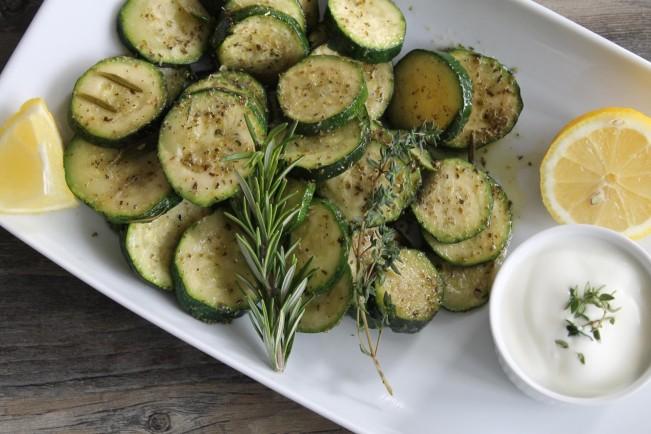 Sometimes the simplest recipes are the tastiest. This is a quick and easy side dish that will have everyone, not only eat their veggies, but also ask for more!
Ingredients
5 large

zucchini - كوسة

sea salt (to taste) - ملح البحر

black pepper (to taste) - فلفل أسود

2

garlic cloves (minced) - فصوص ثوم

1 teaspoon

thyme (fresh or dried) - زعتر

1 teaspoon

rosemary (fresh) - روزماري/ إكليل الجبل

1 drizzle

olive oil - زيت زيتون

1 medium

lemon - ليمون

1/2 cup

yoghurt (optional- to serve) - زبادي
Step by step
Preheat the oven to 200C.
Slice the unpeeled zucchini into circles and gently rub with sea salt, freshly cracked black pepper, thyme, rosemary, garlic and a drizzle of olive oil.
Place the zucchini slices in an oven-proof dish and bake for 25- 30 min.
Serve with lemon wedges and yogurt.