The Lunchbox Guide All Your Friends Will WantBy CairoCooking • August 25, 2015
…and the search continues for healthy, easy to prepare and safe options that your kids will actually EAT.
You must have done your dues of searching the Internet for new yet easy and interesting lunchbox ideas – haven't we all? This search must have resulted in lots of blogs and websites with amazing creativity. But back to our busy everyday reality, who has time to turn toast into shapes of little tiaras or ducks or add a smiley face to the egg sandwich? Even more, who has the energy and budget to buy all those fancy ingredients daily?
Before bombarding you with even more lunchbox recipes, it is important to remember that a lunchbox is not a competition. You do not need to impress anyone (not even the teacher) with super healthy fancy food that your child will not eat.
The lunchbox should simply be:
1. Appreciated by our kids
2. Made-ahead (for a stress-free morning)
3. Healthy and nutritious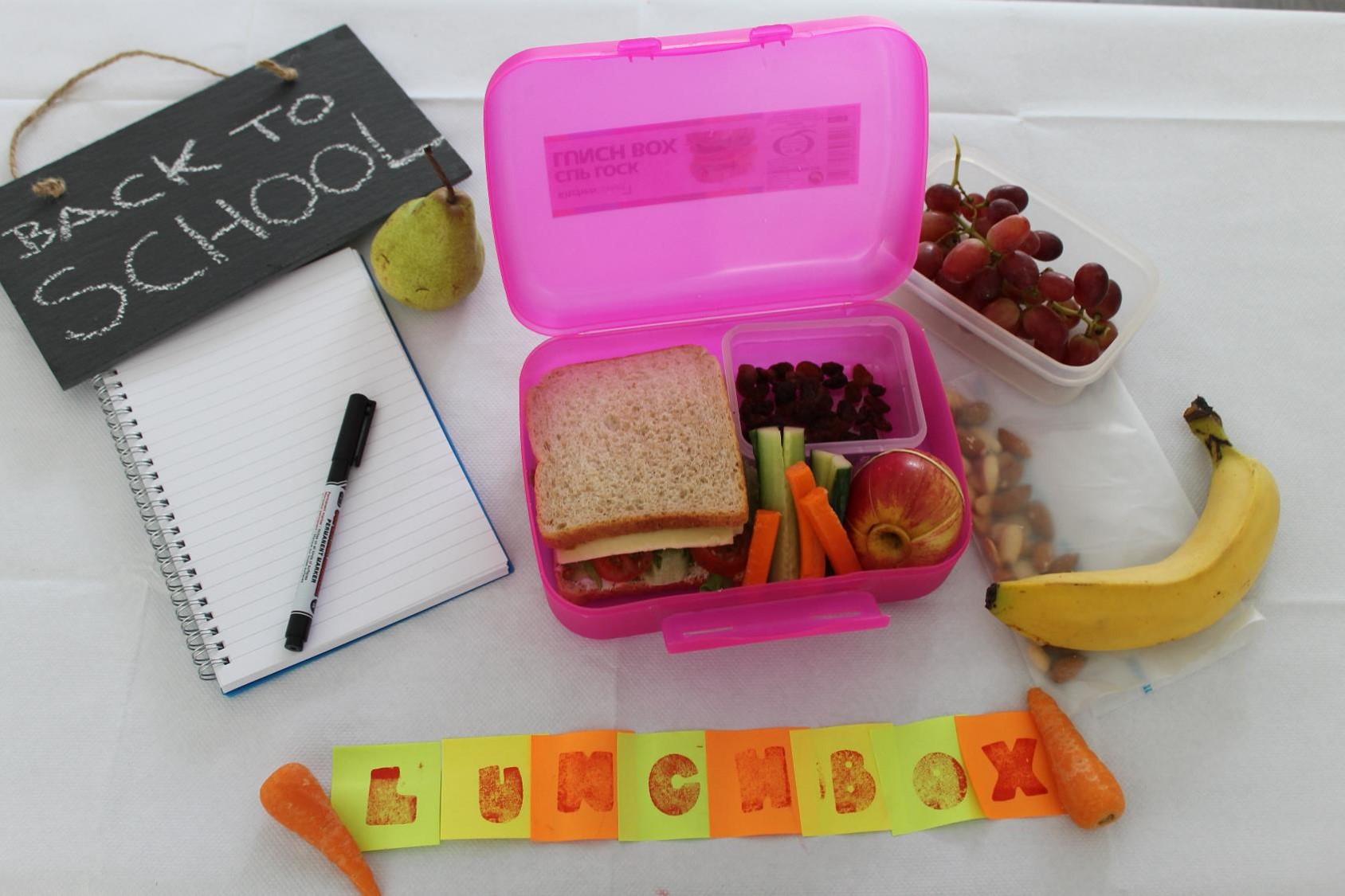 Want your lunchbox appreciated? Get them (your kids!) involved
Even if your children are young, it is important to talk to them about what they like and what they don't. To get lunchbox ideas and discussions going,  dig out a list of doable recipes and maybe print out a list and pin it on your fridge. We suggest you check out CairoCooking's Healthy Lunchbox Guide. Go through these recipes with your kids to identify which items they might be interested in, then put together a weekly plan from a mix and match of the stuff they like making sure the meal is filling and nutritious. Accordingly, you will be able to plan your groceries and the prepare-ahead-schedule. Consider printing out the CairoCooking Lunchbox Planner to enjoy filling it out ahead with your children for stress-free mornings.
Put in mind that lunchbox recipes are only guidelines and recipes you will need to customise for your children. Some kids like olives, while others don't. Some kids appreciate peppers, while others hate it! Engaging your children in the preparation process as well, will ensure you are  putting together something they will actually eat. You can chop ingredients, they can whisk. The effort they put in their food, will make them appreciate it. And needless to say, that bonding time in the kitchen with your children is priceless.
Make-ahead Ideas
Prepare your veggies ahead: keep a box in your fridge with sliced carrots, cucumbers, bell peppers, celery, and whole cherry tomatoes. Vegetable sticks can stay up to 4 days in the fridge and are a perfect component for your child's healthy yet fun lunchbox… (And any late night cravings of yours). These can be used as crudité, sandwich fillers, and school snack. You may also half-boil broccoli flowers and keep them in your fridge for a couple of days.
Fruits that are perfect for washing and preparing ahead include: grapes, raw strawberries, sliced apples (sealed in a plastic bag with a squeeze of lemon juice), and of course a banana. Note: Bananas do not survive the summer heat and end up all black, mushy and uneaten.
Popcorn is perfectly prepared the night before. Let it cool, then seal it in a couple of airtight plastic bags.
Pre-arrange small sealed plastic bags with your child's favourite dried fruits, crackers and nuts to pull out on any day and throw in their school bags.
Prepare a couple of nutritious spreads like hummus or a tuna mix and place them in the fridge for up to a week. You can spread them in sandwiches or as use as a dip (see Eggplant dip) with vegetable sticks.
Prepare sliced roast beef and chicken in fridge boxes for filling sandwiches all week long. You can cook a little extra to what the family will eat for lunch and use leftovers for school sandwiches – like cut the remains of an

oven baked chicken

or a slow cooked roast.
More recipes and ideas in the #Lunchbox category. Click here!
Some simple tips to keep it at its healthiest for the kids
Simple homemade breads or fresh bread bought from the bakery is safer than branded bread on the supermarket shelf. While finding an accessible bakery requires a little more effort, it is definitely worth it, in order to protect your kids from all the preservatives in branded bread.
Roast beef and leftover chicken (check this yummy recipe) are a great substitute to the processed cold cuts and hotdogs.
Store-bought energy bars are loaded with sugar. A wholsome alternative is an oat or whole-wheat based cake or muffin, or a homemade granola bar.

A sugar-free nut spread 

or homemade chocolate spread can be as exciting for your kids as the   infamous hazelnut chocolate spread.
Lastly, remember this – a fully nutritious lunchbox has (as indicated in our guide below)
1. Carbs (bread, crackers, muffin etc.),
2. Protein (meat, chicken, hummus, eggs etc.),
3. Dairy (cheese, yogurt, milk etc.),
4. And fruit & veggies
Show them your love
Add a little note that will put a smile on their face. CairoCooking was inspired by Weladna's newsletter promoting free printable note cards to include in your lunchbox to surprise your kids. It can be an inspirational quote, a family  joke, a question to think about or just a little love note – just make sure it is something your child can relate to. Click below to view and print Weladna 's ready notes of love.
Happy New School Year!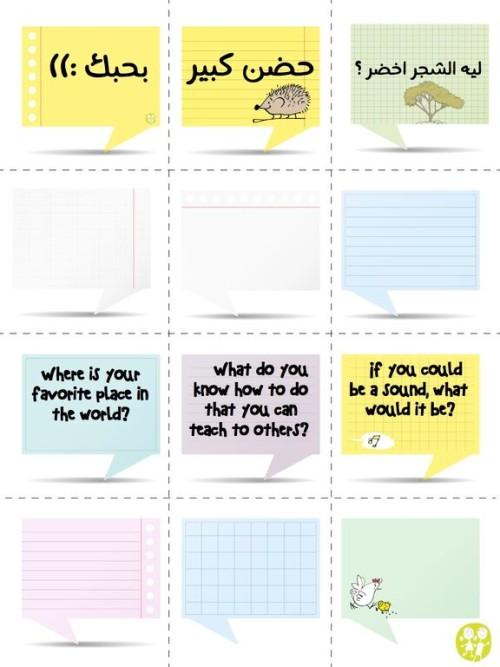 Here are all the recommended PDFs for saving and printing: