Roast Beef On The Stove
By yasmine • May 15, 2015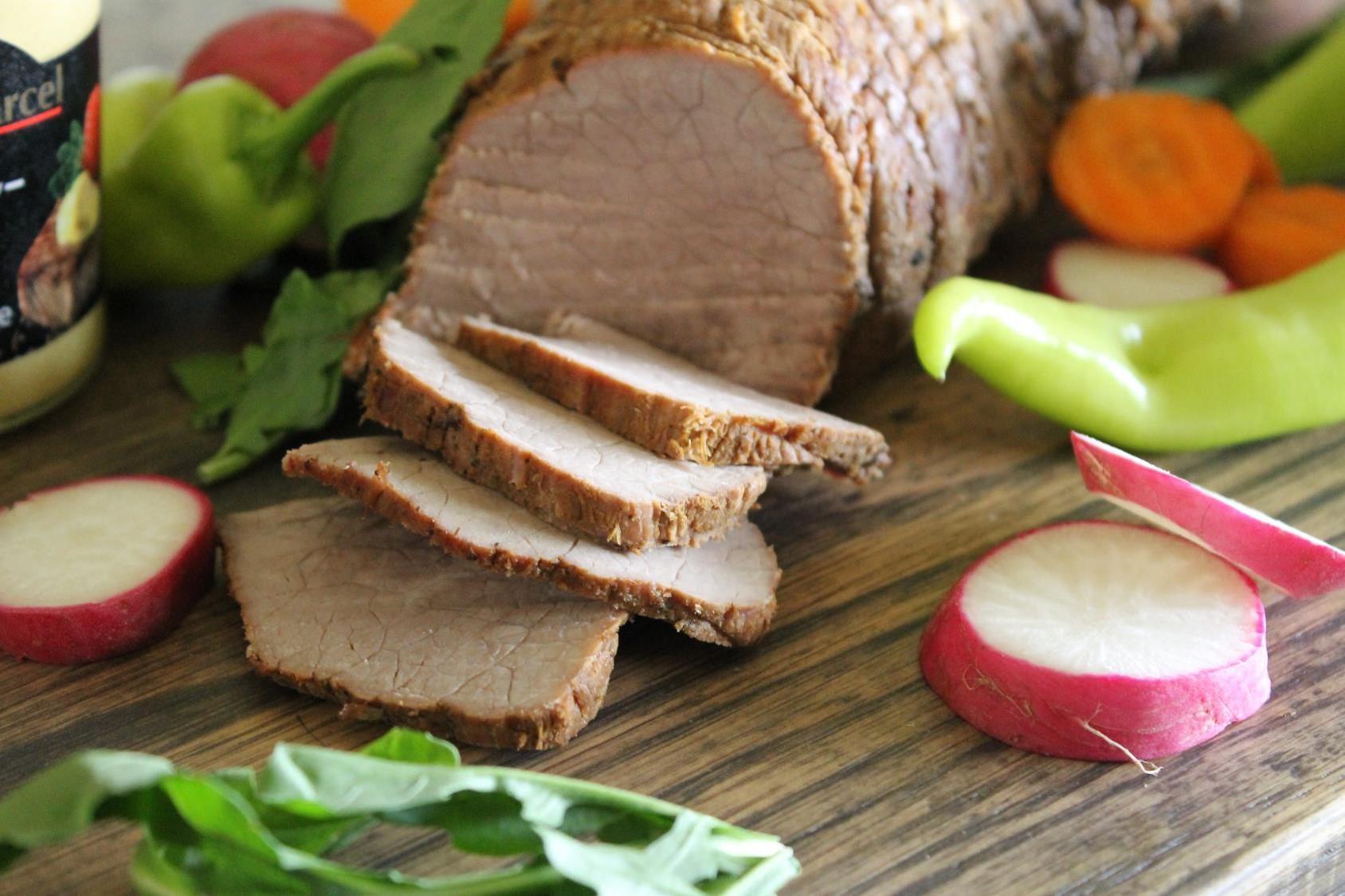 There are several ways to do a roast beef – some people prefer putting it in the oven while others fry it in a pan, and then maybe place it in the oven or boil it in stock. Whatever your way, you need to make sure it is tied well with cooking rope (or have your butcher do it for you), and keep it in the fridge after you cook it for a day. If you dread cutting it yourself (as I do!), you can take it to the supermarket cold cuts and cheese section and have them cut it on their slider for you.
This is a great meat to keep in the fridge for days and use it for sandwiches, the kids lunchbox or just eat it lightly with a good Dijon.
Ingredients
Approx. 700 gram

beef fillet (1 piece) - فيليه كندوز

2 tablespoon

olive oil (for pan frying) - زيت زيتون

1 tablespoon

black pepper - فلفل أسود

2-3

garlic cloves (minced) - فصوص ثوم

1 teaspoon

nutmeg (optional) - جوزة الطيب

2

bay leaves - ورق لاورا

1

onion (cut in quarters) - بصلة

2 stem

celery (and any greens like parsley, basil, rosemary, oregano) - كرفس افرنجي

2 piece

cardamom - حبهان

1 teaspoon

salt - ملح
Step by step
Make sure your meat piece is at room temperature before you start cooking it. That way you make sure the whole piece is cooked evenly.
Mix pepper with nutmeg and minced garlic then rub the meat with it from all sides.
In a large pan, heat olive oil and fry the beef on all sides for about 10 minutes or until all sides have a darker brown colour.
On medium heat, fill a large pot with 1.5 to 2 litres lukewarm water (as much as needed to cover the beef), add bay leaf, cardamom, onions, salt and greens. Once it boils, put the heat on low to simmer and add the beef.
Leave it to simmer for 30-45 minutes depending on the thickness of your beef log.
When it is done, leave it in room temperature to cool down before you pack it in shrink sleeve and put in the fridge overnight. That way you will be able to cut through it easier and without crumbs.