The Freshest Greens-Based Stock
By yasmine • May 12, 2015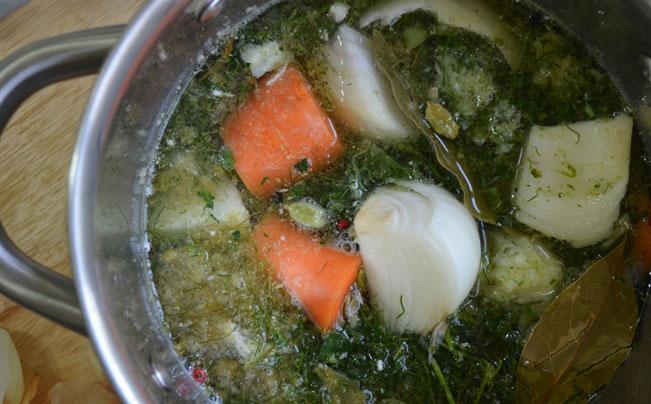 This recipe is based on my daily green juice greens and veggies. This stock can be used when cooking any vegetable or protein that needs a fresh uplift like potatoes or zucchini or any clear soup dish. We used it in our zucchini chicken soup as well as the roast beef that ended up infused with a herbal aroma.
Ingredients
1-2 cup

mix of greens (leftover greens from green juice)

OR

mix of greens (rocket, spinach, parsley, celery, mint)

1

onion (roughly cut) - بصلة

1 liter

water (4-5 cups - lukewarm) - ماء

2

bay leaves - ورق لاورا

2

cardamom - حبهان

1/2 teaspoon

black peppercorns - حبوب فلفل أسود

1

carrot (cut in chunks) - جزرة
Step by step
Add all the ingredients to the water in one medium pot and over medium heat until it starts boiling.
Don't let it boil and put heat down, cover and let it simmer for up to 20 minutes.
Sift the stock and leave it to cool before putting into a container and in the fridge for up to 1 week.