Goat Cheese & Sun-dried Tomato Multigrain Sandwich
By CairoCooking • September 8, 2016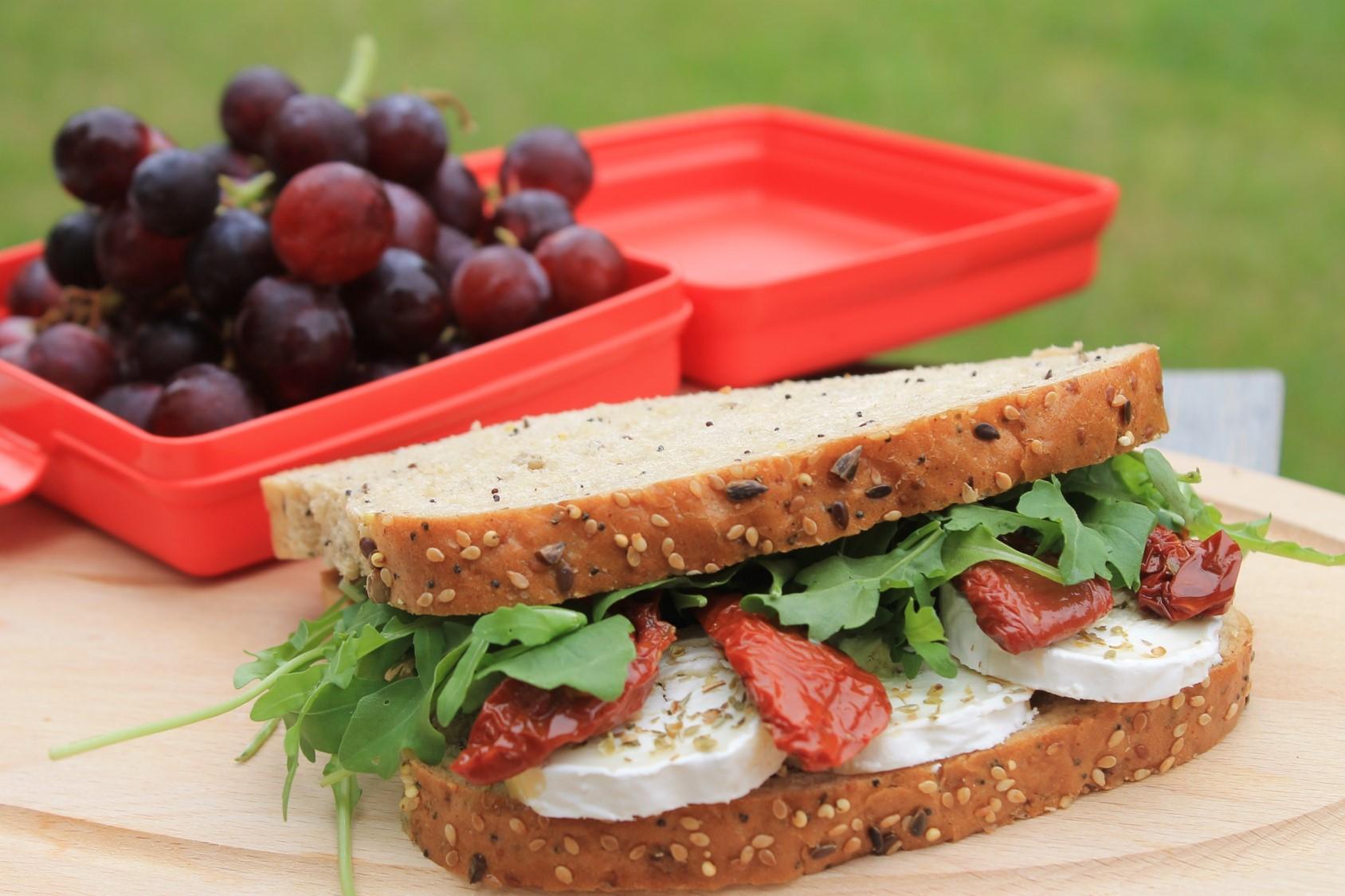 The Goat Cheese & Sundried Tomato Multigrain Sandwich is not only nutritious, but it is also super flavoursome. The combination of goat cheese, oregano, arugula, and sundried tomatoes is absolutely heavenly. Multigrain Sliced Toast gives this sandwich an extra tasty and healthy edge. Your kids will love it, and you will find yourself preparing this sandwich for your office lunchbox as well. Pure deliciousness!
Ingredients
4 slice

goat cheese - جبن الماعز

2 slice

brown toast - توست أسمر

1 pinch

oregano - أوريجانو/ زعتر

5 slice

sun-dried tomatoes - طماطم مجففة

1 handful

arugula - جرجير
Step by step
Slice the cheese and arrange on a slice of multigrain toast. Sprinkle with oregano.
Finely slice the sun-dried tomatoes and arrange on top.
Add a handful of arugula, and the second slice of toast on top. Press gently and serve, or pack in the lunchbox.