Blueberry Pudding
By Shewekar Elgharably • June 2, 2015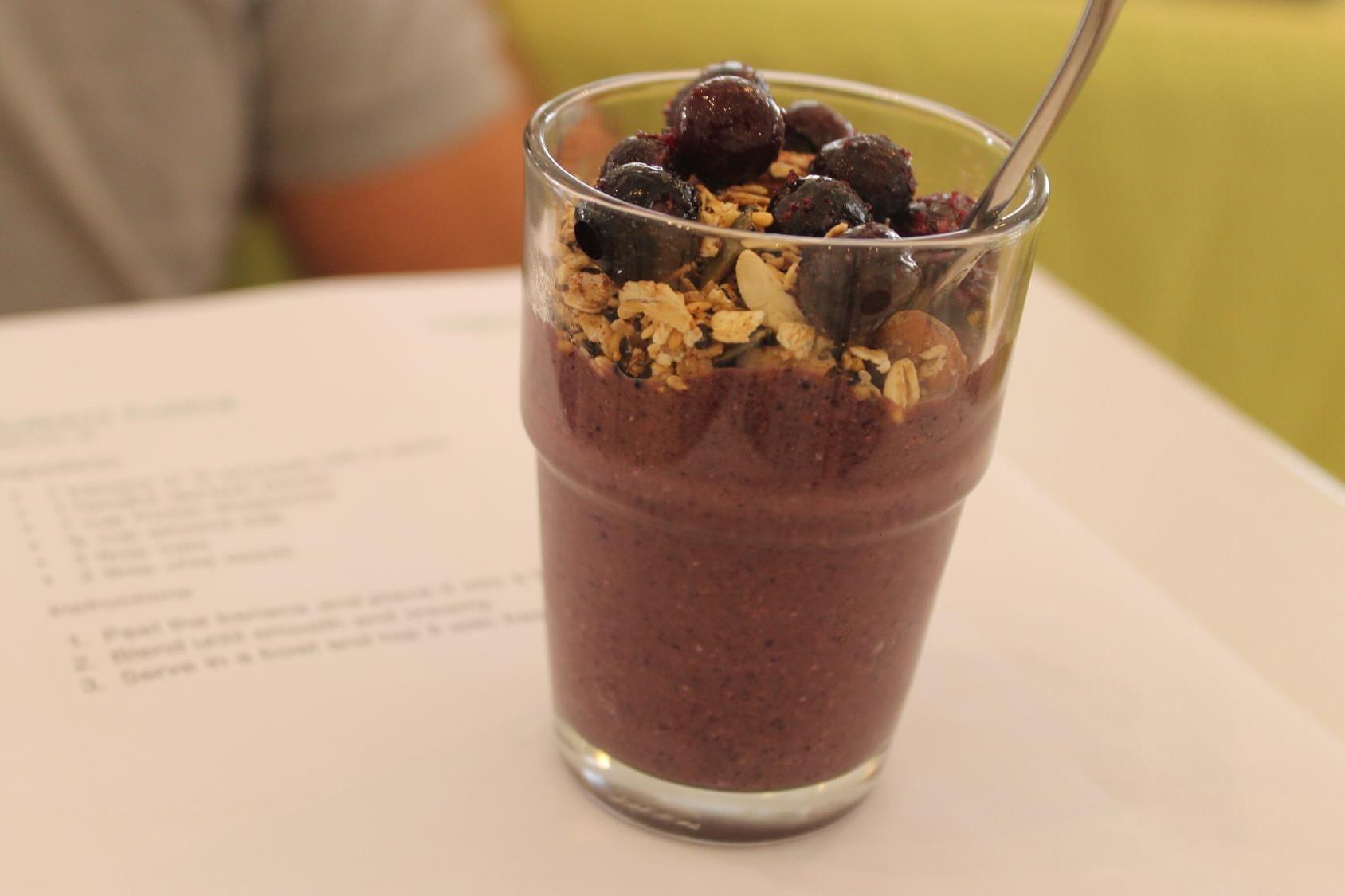 This pudding is perfect for you and your family.  Blueberries slow the growth of various cancers, improve memory, promote a healthy gut, protect eye health and treat urinary tract infections.  Bananas help strengthen bones, protect against ulcers, and lower the risk of heart disease and stroke.  Spinach helps strengthen the bones, contains anti-cancer properties and helps fight inflammation.  Chia seeds are high in Omega- 3, Calcium and fibre, while they also promote healthy strong bones, healthy heart and gut.
For best results, top the pudding with Homemade Granola.
Ingredients
1 large

banana (or ½ avocado with 3 dates) - موز

1 handful

spinach (fresh spinach leaves) - سبانخ

1 cup

blueberries (frozen) - توت أزرق

1/2 cup

almond milk - حليب اللوز

3 tablespoon

oats - شوفان

2 tablespoon

chia seeds

2 tablespoon

granola (for garnish) - جرانولا
Step by step
Peel the banana and place it into a blender with the remaining ingredients (except the granola).
Blend until smooth and creamy.
Serve in a bowl and top it with fresh blueberries & granola.