Foul Medammes
By yasmine • June 22, 2015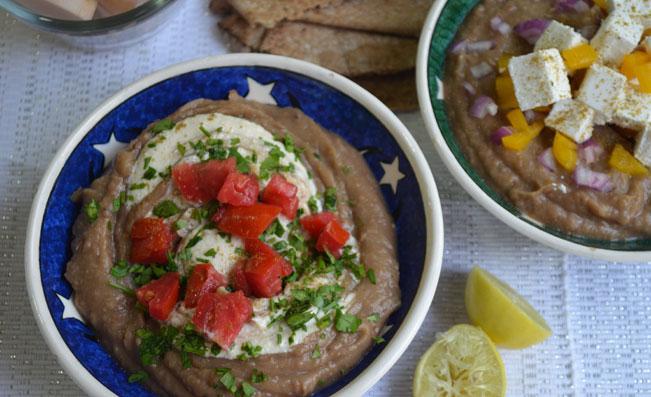 Once you make your own foul at home, you will never go back to the canned stuff again! Even the famous restaurants' foul will not taste better than yours. This Foul Medammes is homemade with love and patience, it can be customised to your family's taste by adding different spices like cumin and ground coriander, olive oil, lemon and some tomatoes or parsley accompanied with tahini or white cheese. The choices are endless, and you can try them all because the one pot can make up to three meals of 4 to 5 people each.
Prepare the foul pot in advance, let it cool then distribute in containers to keep in fridge for up to a week or in the freezer for a whole month.
Ingredients
250 gram

fava beans - فول مدمس

250 gram

crushed beans (split fava beans) - فول مدشوش

1 handful

yellow lentils - عدس أصفر

1 large

tomato - طماطم

salt and pepper (generous) - ملح و فلفل

2 liter

water (and more) - ماء
Step by step
Wash the beans very well before placing them in a large pot.
Cut the tomato into big chunks and place them on top of the beans. Add salt and pepper generously and cover with lukewarm water. Make sure the water overflows by a couple of centimeters.
Put the pot on medium heat until the water starts boiling, then put down the heat at the lowest point. If you have the metal accessory that lifts up the pot further away from the flame - place it underneath the pot. Otherwise use the smallest flame you have on your stove.
Keep the pot for up to 6 hours on the stove (or less if beans were soaked overnight). You will need to add new lukewarm water every couple of hours to cover the beans. Once you feel the beans are almost cooked, uncover half the lid and let the water start simmering away still at low heat.
Once the beans are cooked (you can squeeze a couple of beans to make sure), remove the tomato and blend the foul in the blender or using a handheld mixer.
You can spice your foul just before serving - with cumin, ground coriander, more salt and pepper, lemon and olive oil. You can also add tahini, white cheese and tomato or parsley to tailor it to your family's taste.