Homemade Granola
By Shewekar Elgharably • May 4, 2015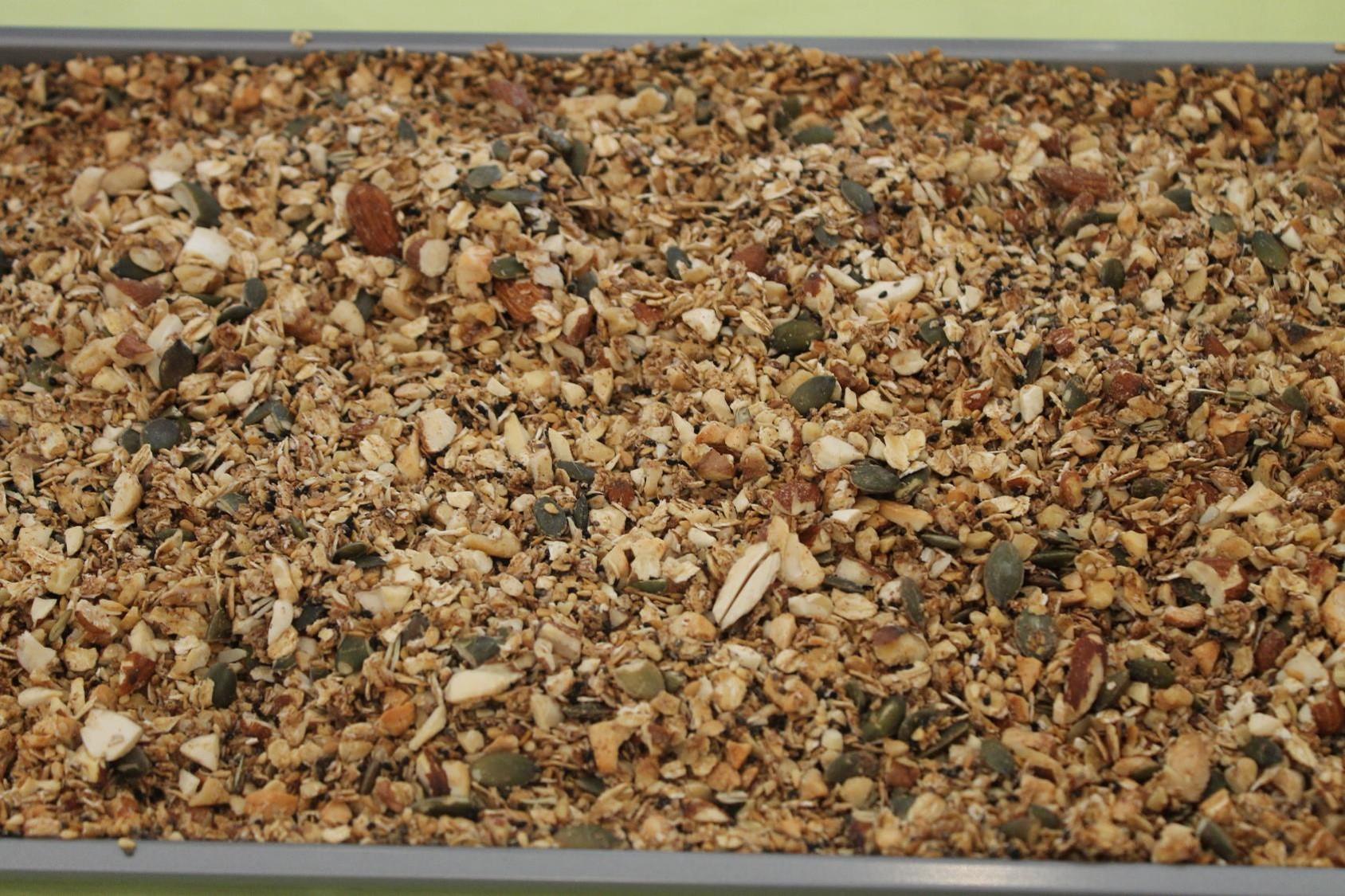 It's healthy and not loaded with sugar like the store-bought stuff! It's good to keep at home for the whole family to enjoy for breakfasts and as a snack with fruits or yoghurt.
Ingredients
3 cup

oats (or combination of rolled oats and quick oats or just quick oats) - شوفان

2 cup

raw nuts (almonds, pecans, walnuts, pistachios, cashews, peanuts) - مكسرات

3 cup

seeds (sunflower, pumpkin, flax seeds - you may also use sesame or black seeds) - البذور

3 tablespoon

coconut oil - زيت جوز الهند

3 tablespoon

maple syrup (you may also use raw honey, agave syrup) - شراب القيقب

11/4 cup

raisins - زبيب

3 teaspoon

cinnamon powder - قرفة
Step by step
Preheat the oven to 180 C – gas mark 4.
Place the nuts in a food processor and pulse for about 30 seconds so they are partially crushed.
Then add them to a large mixing bowl with all the other dry ingredients (except the raisins & the cinnamon), and stir together.
Melt the coconut oil with the maple syrup and cinnamon on the stove. Once dissolved, add it to the dry bowl and mix well.
Place the mixture onto a baking sheet, spread it evenly and bake for 30-40 minutes until crunchy. During this time, you need to stir the mixture a couple of times to ensure that all granola gets toasted and the top doesn't burn.
Once the granola is cooked perfectly, remove the sheet from the oven and allow it to cool then stir in the raisins.
Store the granola in an airtight container.