Lentils & Apple Salad
By shahdan • March 1, 2016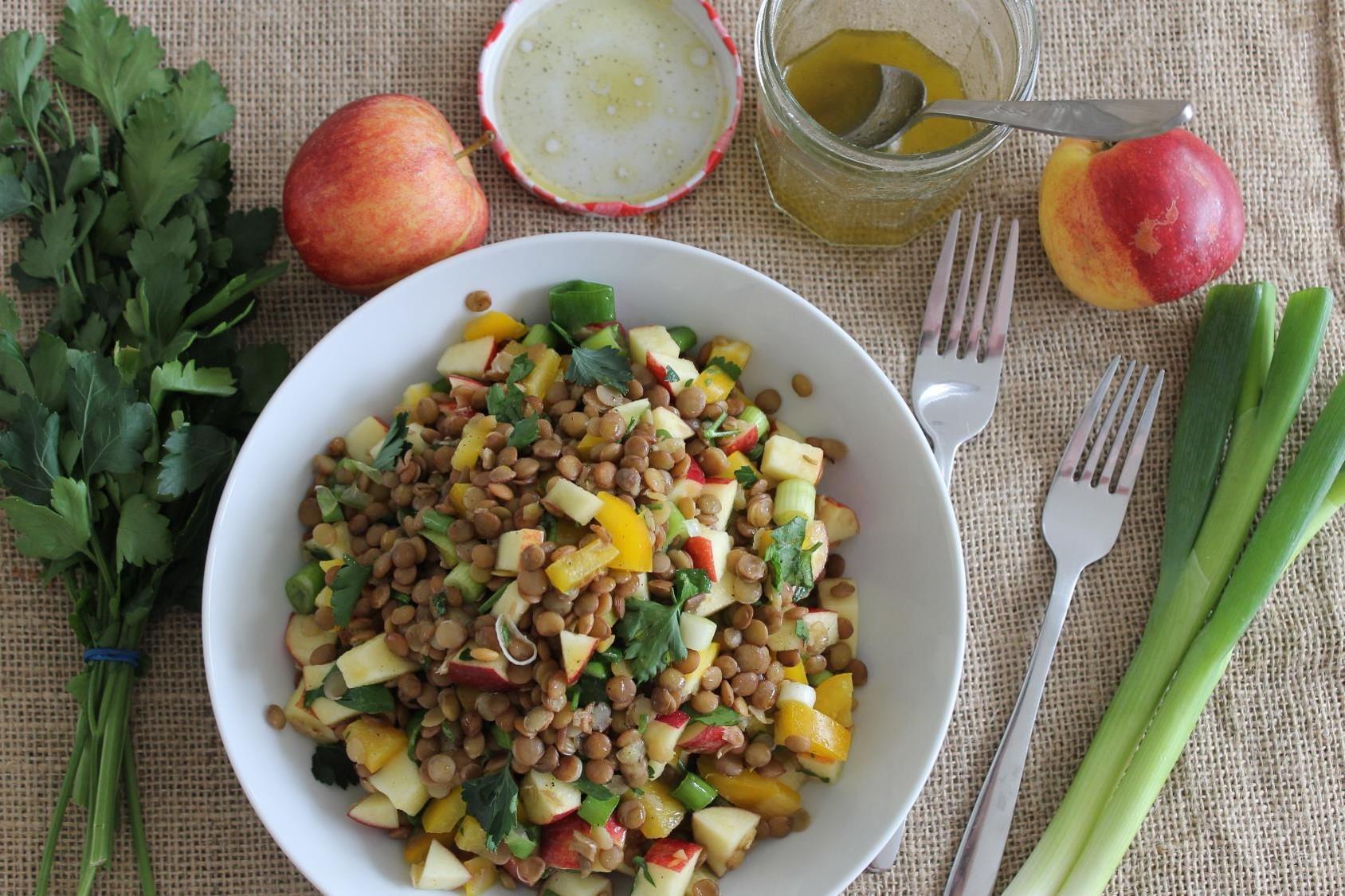 I tried this Lentils & Apple Salad at a friend's dinner and I fell in love with it. Without trying too hard with fancy ingredients, it is really simple yet absolutely delicious.  It is the kind of food I love to find in my fridge when I'm feeling hungry and looking for something filling yet healthy. It is also great for entertaining, as well as for the lunchbox.
You can play around with it and change or add ingredients, such as celery or chickpeas, for example. You can also add a teaspoon of honey to the dressing or a little Dijon mustard. However I believe the beauty of this salad lies in its simplicity.
If you love lentil salads you may also want to try Lentil Salad with Goat Cheese & Sun-dried Tomatoes by Health Coach Shewekar Elgharably.
Ingredients
1 cup

black lentils - عدس بجبة

1 large

bell pepper - فلفل ملون

2 medium

spring onion - بصلة خضراء

2 medium

apple - تفاحة

3 tablespoon

parsley (finely chopped) - بقدونس

DRESSING:

2 tablespoon

lemon juice - عصير ليمون

2 tablespoon

vinegar - خل

4 tablespoon

extra virgin olive oil - زيت الزيتون بكر

salt and pepper (to taste) - ملح و فلفل
Step by step
Wash and drain lentils. Cook them in 3 cups of water until soft. Discard water and set aside.
Mix the dressing ingredients in a small jar, and pour over the lentils while still a little warm to absorb the taste.
Thinly chop the spring onions, and cut the bell pepper and apples into small cubes. Mix with the lentils. Add the parsley and adjust salt and pepper. Serve immediately or cover and keep refrigerated for later.