Banana Nice Cream With Pistachios & Mastic
By CairoCooking • June 15, 2017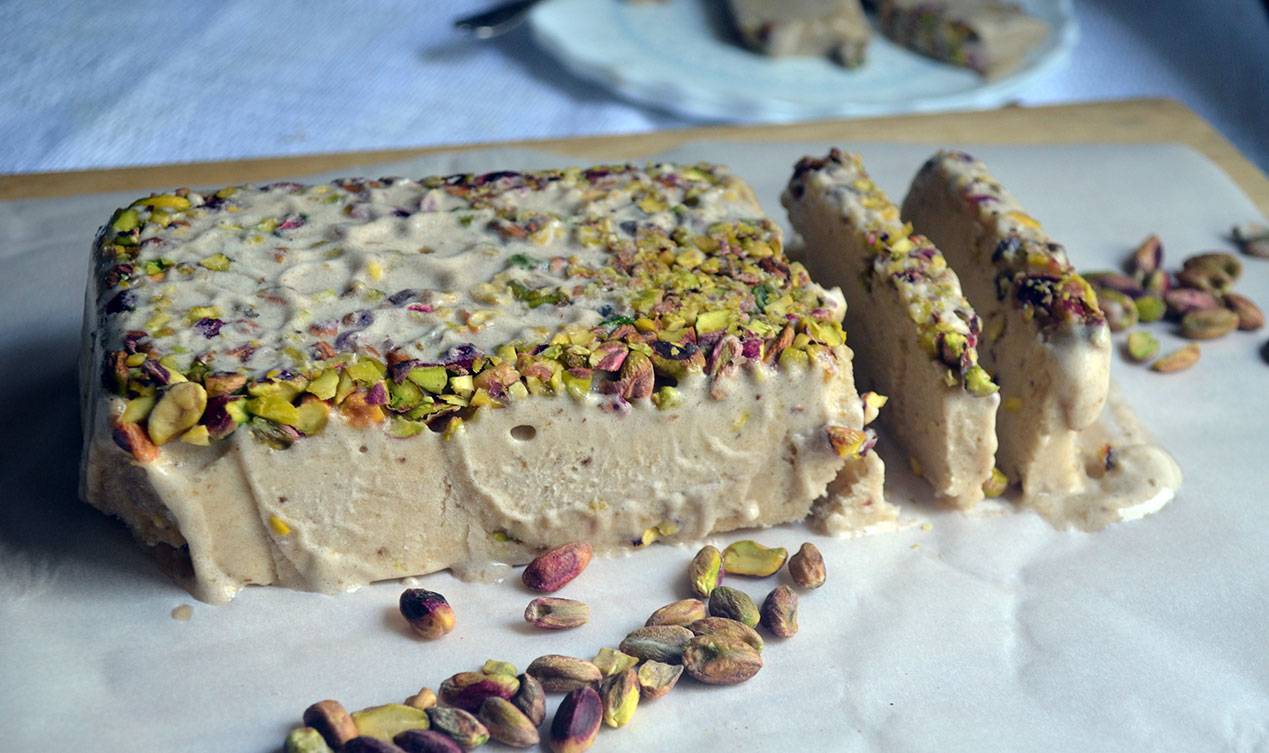 Simple yet so delicious and guilt-free, this nice cream with pistachio and mastic is a must-try this summer! It is also a luscious addition to your Ramadani table.
Nice cream is frozen banana blended into ice cream texture without added dairy or sugar. This recipe is full of Middle Eastern flavors like the delicate mastic and pistachio making it super delicious without the guilt!
Ingredients
8-10

bananas (cut up & frozen) - موز

1-1.5 teaspoon

mastic / mesteka (grinded) - مستكة

2 handful

pistachios - فستق

2 tablespoon

milk (optional) - لبن
Step by step
Slice overly ripe bananas and place them in the freezer overnight.
In a high speed food processor, place frozen bananas and mastic powder and beat on high speed until bananas cream. If the bananas are stiff, wait a bit for them to defrost a bit so it is easier to blend or just add a couple of tablespoons of milk to help it crush the bananas and blend.
In the meantime, use a sharp knife to roughly chop the raw pistachio (cut into smaller pieces - do not grind).
Place the nice cream in a bowl and stir in half the pistachio. Make sure it is well-distributed.
Place the rest of the pistachio in a cake cylinder distributing it evenly at the bottom of the cylinder. Tip the nice cream over it and level it using a spoon or spatula.
Cover with plastic wrap or foil and place in the freezer for an hour before serving.