Everyday Salad with Balsamic Dijon Dressing
By shahdan • June 11, 2016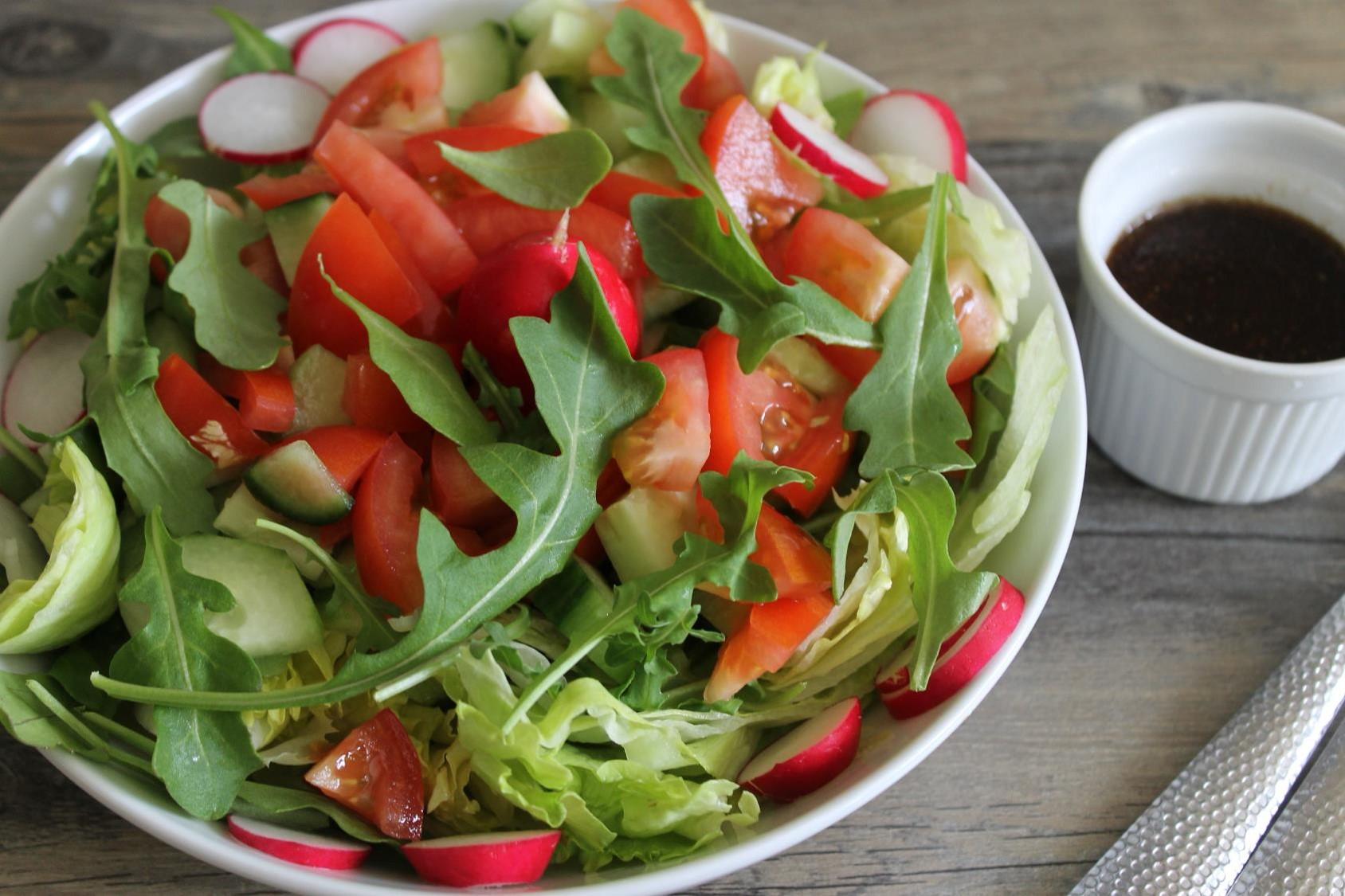 No table is ever complete without a bowl of fresh green salad dressed in a tasty homemade dressing. This is a simple recipe for everyday.
Ingredients
1/4 large

iceberg lettuce - كابوتشا

1 handful

rocket - جرجير افرنجى

2 large

tomatoes (diced) - طماطم

2 large

cucumber (diced) - خيار

4 small

radish (thinly sliced) - فجل

DRESSING:

1/4 cup

extra virgin olive oil - زيت الزيتون بكر

1/8 cup

balsamic vinegar - الخل البلسمي

1/2 teaspoon

Dijon mustard - مسطردة ديجون

1/2 teaspoon

honey - عسل

1 pinch

garlic powder (crushed- or 1 pinch garlic powder) - بودرة ثوم

1 pinch

black pepper - فلفل أسود
Step by step
Place the washed (but dry) lettuce in the salad bowl. Add the rocket on top, followed by the diced tomatoes and cucumber. Garnish with the thinly sliced radish.
In a jar or small bowl, mix all dressing ingredients together.
Dress the salad right before serving.