Tender & Juicy Chicken Breast Fillets
By shahdan • March 18, 2016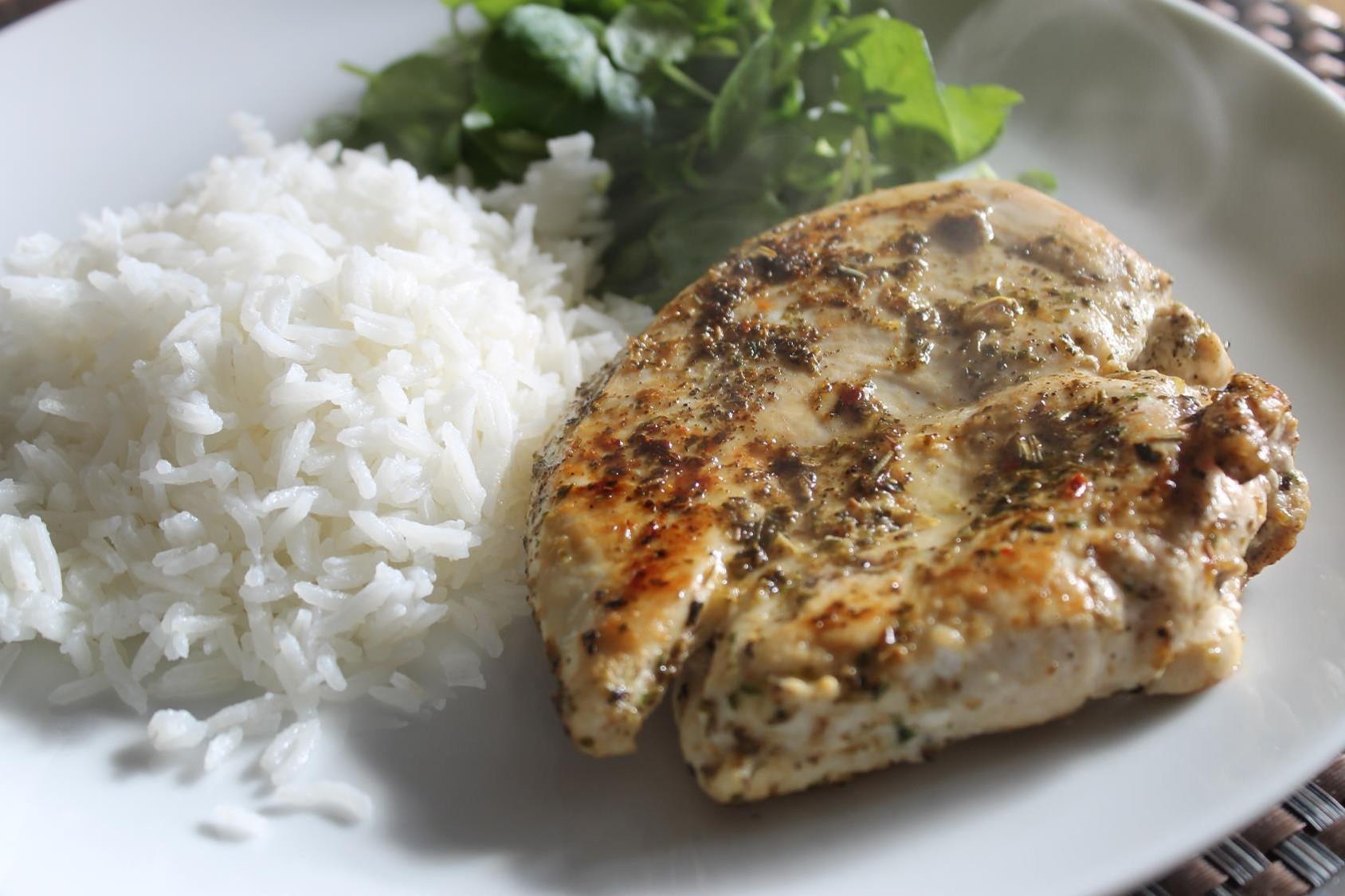 On busy days, most people choose to cook chicken breast fillets, just because the fillets are easy to handle, and cook quickest. The only problem is how dry they usually end up. This recipe (or rather method), will guarantee juicy and tender grilled chicken breast fillets every time, because the chicken cooks evenly and quickly without losing any of its juices.
You don't need to stick to the seasoning ingredients in this recipe. Just experiment with your favourite herbs and spices!
Try serving this light and moist chicken with CairoCooking's Easy No-Bake Cheesy Spinach Béchamel.
Ingredients
4 medium

chicken breast - صدور دجاج

1 tablespoon

oregano - أوريجانو/ زعتر

1 teaspoon

garlic powder - بودرة ثوم

salt and pepper (to taste) - ملح و فلفل

1 drizzle

olive oil - زيت زيتون

1 small

lime (optional) - ليمون بلدي
Step by step
Spread a large piece of parchment paper on the kitchen table. Arrange the chicken fillets on one half of the paper, and season with oregano, garlic powder, salt, and pepper.
Fold the second half of the parchment paper over the chicken. Use a rolling pin or a meat mallet (or even a pan) to bash the chicken until the thicker part flattens and the whole breast is less than 1 cm thick. (You can wrap the chicken in the parchment paper and leave to marinate in the fridge until cooking time, or proceed with cooking immediately).
Heat a drizzle of olive oil in a griddle or frying pan and cook the chicken for a few minutes on both sides until golden and cooked through. You may squeeze a little lime juice over the chicken for an extra kick. Serve immediately.