Best Winter Treat: Gingerbread Men
By shahdan • December 22, 2015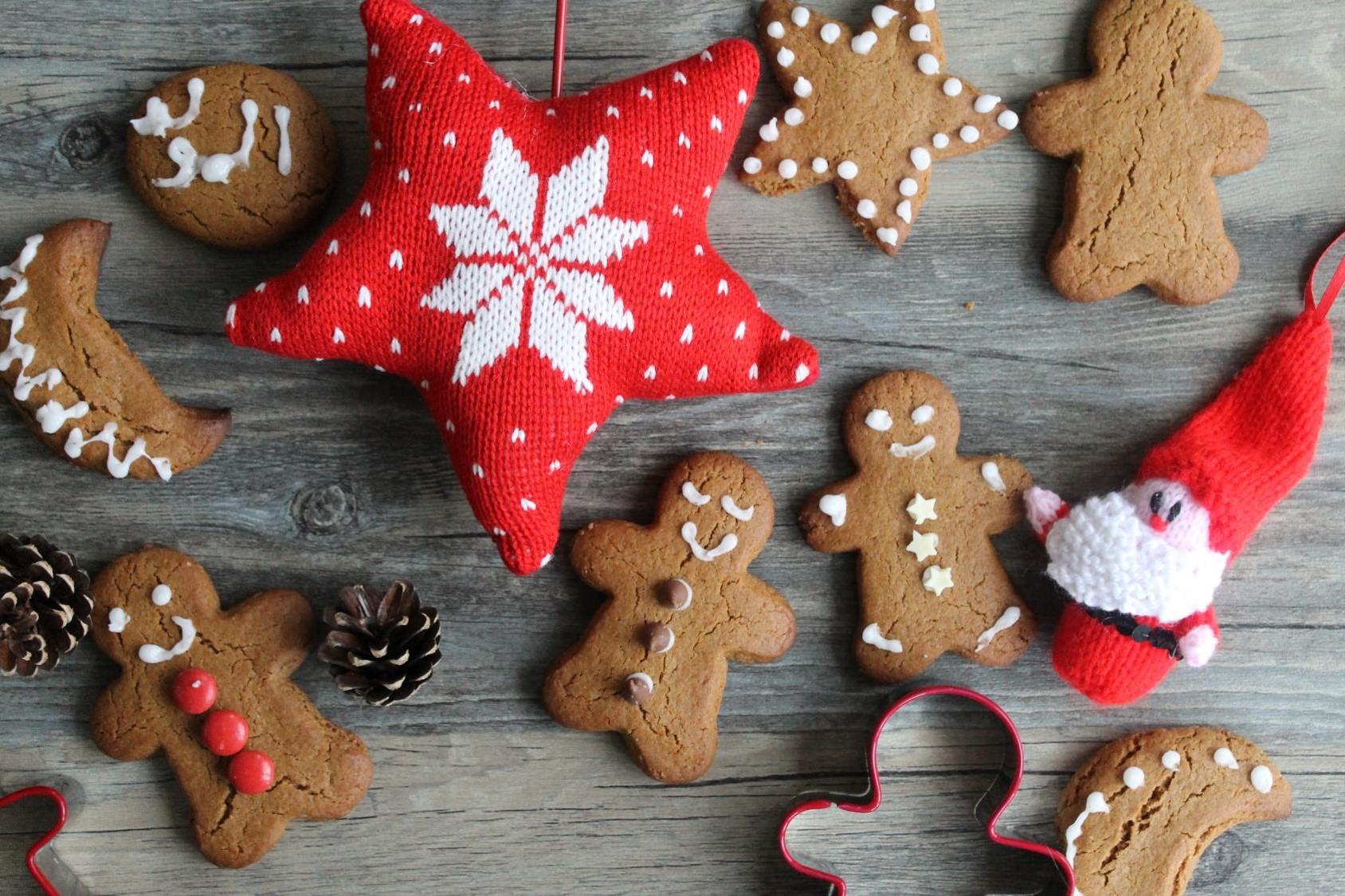 Just in time for the holidays… Baking gingerbread men is one of the best ways to enjoy the season's festivities. Whether you bake them on your own or involve the children, these cookies are not only heartwarmingly delicious, but they also make the perfect christmas gift!
Depending on size, this quantity will yield around 15- 20 medium gingerbread men. You may also use any other cookie-cutter shapes you have.
Ingredients
2 1/2 cup

all purpose flour (plus extra for dusting) - دقيق أبيض

2 teaspoon

ginger powder - بودرة جنزبيل

1 teaspoon

bicarbonate of soda - بيكربونات الصودا

1 teaspoon

cinnamon powder - قرفة

125 gram

butter (at room temperature) - زبدة

1/2 cup

sugar - سكر

2 medium

egg yolks - صفار البيض

1/2 cup

molasses - عسل أسود

Icing:

1 cup

icing sugar - سكر بودرة

2-3 tablespoon

lemon juice (or water) - عصير ليمون

1 cup

candies (like m&ms, sprinkles, or small chocoalte chips) - حلوى
Step by step
Preheat the oven to 180C. Line your baking tray with parchment paper.
In a food processor, mix together 2 cups of flour, bicarbonate of soda, ginger, and cinnamon. Add the butter and mix until the dough reaches the texture of breadcrumbs.
Add the sugar and mix, followed by the egg yolks and the molasses. Mix until the dough comes together. Add the remaining flour gradually if needed.
Remove it from the food processor and use your hands to work the dough into a ball. (If you have the time, wrap the dough in a clean plastic bag, and allow it to rest for 15 minutes in the fridge.)
Dust a clean working surface with a little flour. Using a flour-dusted rolling pin, roll out the dough until it's about 4 mm thick. Dip the cookie cutters in a little flour then cut out the cookie shapes and arrange them on the baking tray (about 3 cm apart).
Use your hands to work the remaining dough into another ball and repeat the process.
Bake the cookies for 10 minutes or until golden brown. Remove from the oven and allow them to cool and harden on the tray for 10 minutes before you can transfer them to a cooling rack.
For the icing, mix the icing sugar with freshly squeezed lemon juice or water (one tablespoon at a time). Mix patiently after every tablespoon of liquid until a smooth but relatively thick icing is formed. Transfer the icing into a plastic bag. Using scissors, make a small cut in the corner of the bag and pipe little drops of icing to decorate the cookies. Also use it as glue to stick the candies. Allow the the icing a few minutes to dry before serving.