Orange & Cardamom Rice Pudding
By shahdan • May 24, 2015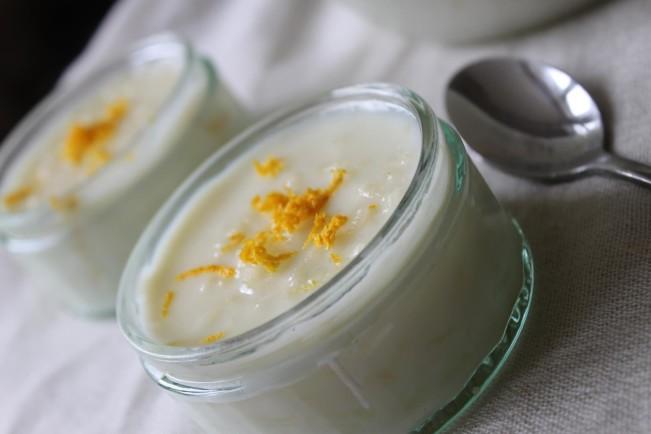 Add a fragrant twist to this all time classic…
Ingredients
1/2 cup

rice (Egyptian rice) - أرز

4 cup

water - ماء

1 liter

milk - لبن

6 tablespoon

sugar (or to taste) - سكر

3 tablespoon

corn flour - نشا

2 large

orange (use zest only) - برتقالة

4 pod

cardamom - حبهان
Step by step
Soak the rice in water for 15 minutes.
Discard the water and add 4 cups of room temperature water to the rice and cook on medium heat. When it boils lower the heat and leave to simmer until the rice is cooked and the water is absorbed.
Dissolve the corn flour in 1/4 cup milk and set aside.
Heat the remaining milk with the orange zest, cardamom pods (after you crack them open), and add the sugar. Stir the mix and make sure the sugar is dissolved. As the milk simmers it will be infused with the lovely orange cardamom aroma.
When the rice is cooked, use a sieve to strain the aromatic milk into the rice. Add the milk with the dissolved corn flour and keep stirring on a medium heat until you achieve the required consistency. (If you don't stir, the rice will stick to the bottom of the pot and burn.)
Pour the pudding in your favourite bowls, leave to cool, then garnish with extra orange zest and pop in the fridge.