Avocado Caprese Salad
By shahdan • July 16, 2015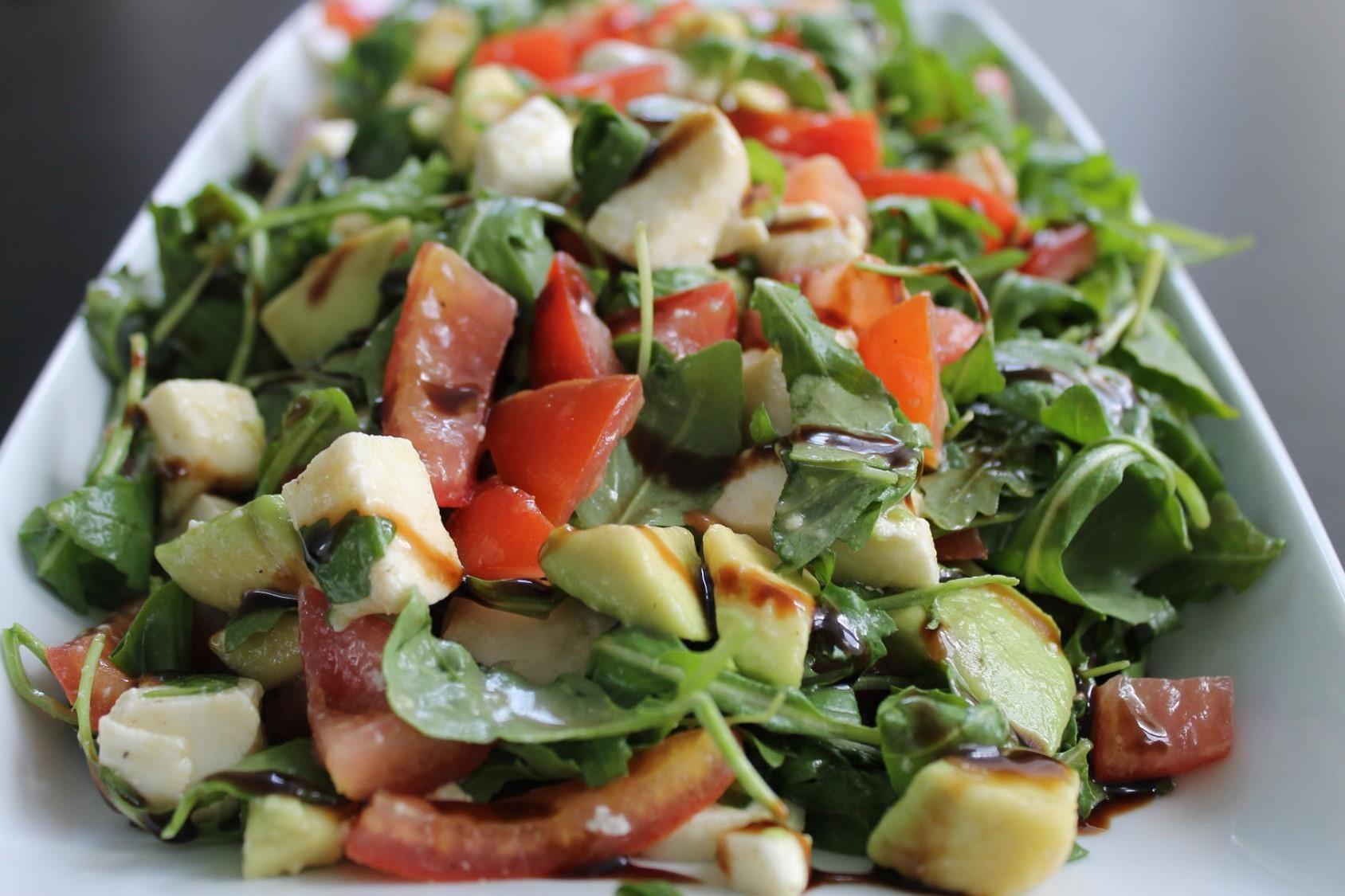 Colourful and super-tasty, this Caprese is served differently to cater for bigger crowds. In this special salad, cubed fresh mozzarella and red ripe tomatoes are tossed with fresh rocket leaves, infused with fresh basil then dressed with a simple balsamic vinaigrette. And if that's not enough, extra avocado cubes are added on top for even more goodness.
Ingredients
2 bunch

rocket (OR baladi arugula) - جرجير افرنجى

6

tomatoes (cubed) - طماطم

1 large

avocado (cubed) - أفوكادو

250 gram

buffalo mozzarella (fresh) - جبنة موزاريلا جاموسي

1 handful

basil - ريحان

2

lime - ليمون بلدي

salt and pepper - ملح و فلفل

DRESSING:

3 tablespoon

olive oil - زيت زيتون

2 tablespoon

balsamic vinegar - الخل البلسمي

1

lime - ليمون بلدي
Step by step
First, mix the rocket leaves with the fresh basil then scatter them in your shallow serving plate or bowl.
Cube the tomatoes, mozzarella and ripe avocado, then add them on top of the rocket & basil mix.
Now you need to generously squeeze lime juice over the salad to prevent the avocados from going black. Season with salt and freshly cracked pepper.
Mix the dressing ingredients together, and pour over the salad right before serving.