5 Yummy Sugar-Free Desserts for Ramadan!By CairoCooking • May 30, 2018
We are halfway through Ramadan and have indulged in all the Basbousa and Konafa our tummies and wallets can afford. Here are some simple, yet super tasty, refined sugar-free alternatives  that you can easily prepare at home. We guarantee that these recipes will surely satisfy your sugar rush and deliver on the flavors you crave in Ramadan. Enjoy!
These 10-minute dessert balls are a great treat to break fast. It helps regain your energy thanks to the natural sugars in the dates. You can also keep nibbling at them, as your sugar-rush strikes, knowing that it will give you a boost for the next day.
Dried fruits are a traditional Ramadani ingredients used in savory and sweet dishes. Khoshaf is a the dried fruits salad commonly prepared for Sohour or as a light dessert after Iftar. Our recipe lets the sugar in the dried fruits sweeten it, keeping light and almost sugar-free.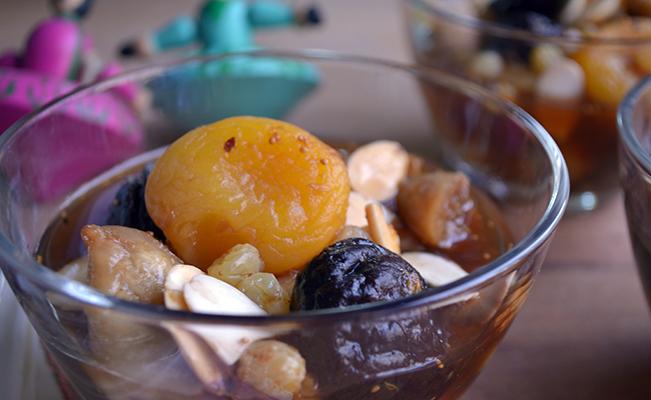 Who doesn't like a sweet crunch with their evening coffee or tea? With or without a dark chocolate swirl on top, these molasses-glazed raw nuts are easy to prepare, and make the perfect guilt-free treat.
Ramadan or not, we always crave that creamy chocolatey dessert. Here is a simple dairy-free & sugar-free chocolate mousse  using minimal ingredients for a good-for-you creamy chocolatey treat.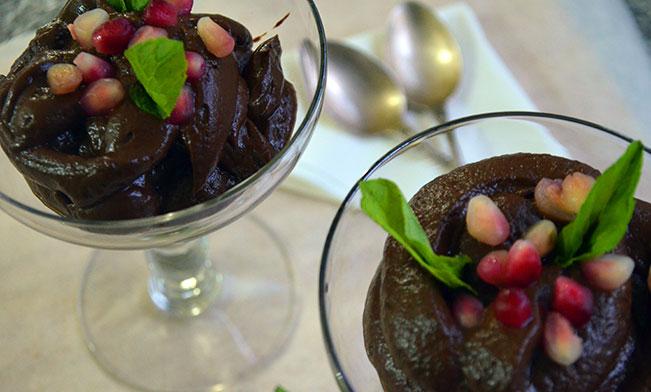 In this heat, a Ramadani ice cream dessert is just optimal! But since ice cream is full of artificial sugars, dairy and stabilizers, you can resort to 'nice cream'. This impressive banana-based ice-cold dessert is prepared with only 3 ingredients (including a crunchy nut) and delivers on the thirst for sweetness. A must-try.