Walnut & Date Cake
By Marigo Gharbawy • July 27, 2015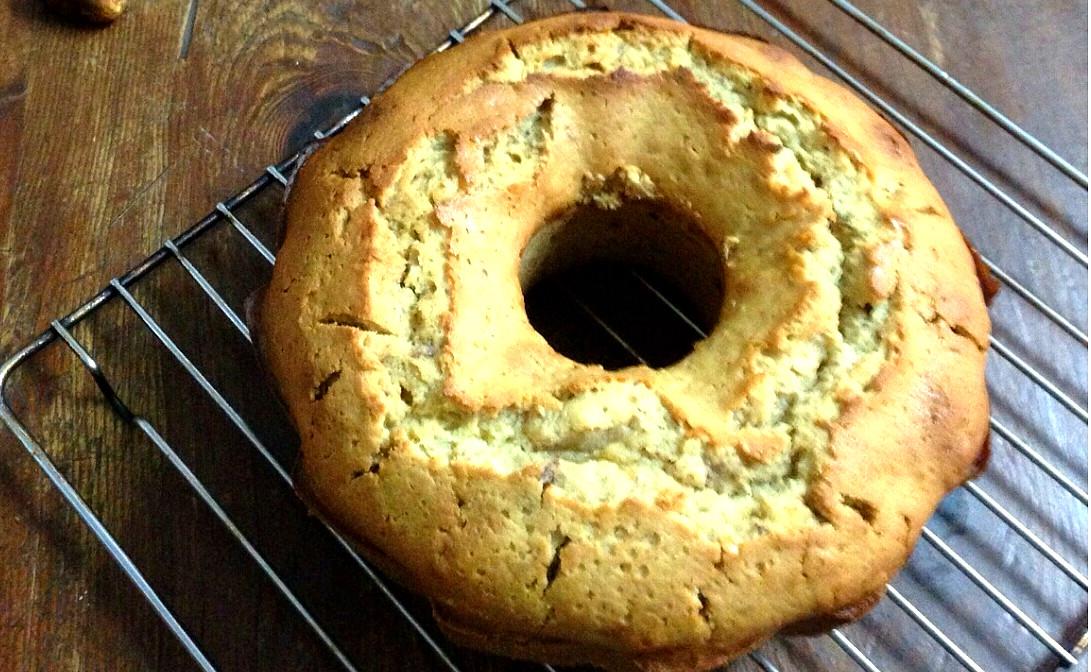 Since It is the Eid season after Ramadan, I found everybody is running to do the traditional Eid goodies from Kahk to jam biscuit varieties. But being me (always trying to be different), I decided to do something different and keep the taste of Eid as well. I went for the flavors of Ramadan as well as summer. This cake includes dates, walnuts, cinnamon and complemented by my special 'Sweet & Salted Toffee Sauce' that brings the whole story to an amazing end making you want to bite into another piece!
My family and friends ask me to do this cake in order to take it with them on road trips to satisfy their stomachs while traveling. It is so easy and it takes only minutes with preps and you leave the oven do his thing until you shower and finish packing and ready to hit the road. Having a piece of this cake with a generous drizzle of the salted toffee sauce is HEAVENLY DELICIOUS. Check out my blog www.MarigosBlazingKitchen.com. Recipe by Marigo Gharbawy.
Ingredients
500 gram

all purpose flour - دقيق أبيض

1 teaspoon

baking soda - بيكربونات الصودا

2 teaspoon

baking powder - باكينج باودر

1 pinch

salt - ملح

1 teaspoon

cinnamon powder - قرفة

2 cup

milk - لبن

200 gram

dates (pitted & chopped) - بلح

2 cup

sugar - سكر

200 gram

walnut (chopped) - عين جمل / جوز

4

eggs - بيض

200 gram

butter (at room tempreture) - زبدة

2 teaspoon

vanilla - فانيليا
Step by step
Preheat the oven at 180 degrees. Grease baking tin with oil and set aside.
In a medium pot, boil milk and chopped pitted date on medium heat with 1 tsp of vanilla and cinnamon. As soon as the milk boils, turn off the heat and add baking soda and stir. Set aside until it cools down.
In a medium bowl, mix dry ingredients (flour, baking powder, baking soda, salt, cinnamon and walnuts).
In a handheld mixer, whisk butter and sugar on medium speed for 2 minutes until it creamy in colour. Add the eggs one by one then 1 tsp of vanilla. Whisk until all incorporated.
On a slower pace, whisk in half of the dry ingredients to the butter mix followed by half of the date & milk mixture then the rest of the dry ingredients followed by the rest of the milk.
Turn the speed on high for a few seconds then turn off to make sure all is incorporated then add the cake mixture to the baking tin.
Put it in the oven and bake at 180 degrees for 50 to 60 minutes or until you can insert a cake tester in and it comes out clean.
Let it cool, preferably on a rack, before you cut into it.