Basterma Green Salad
By shahdan • June 2, 2015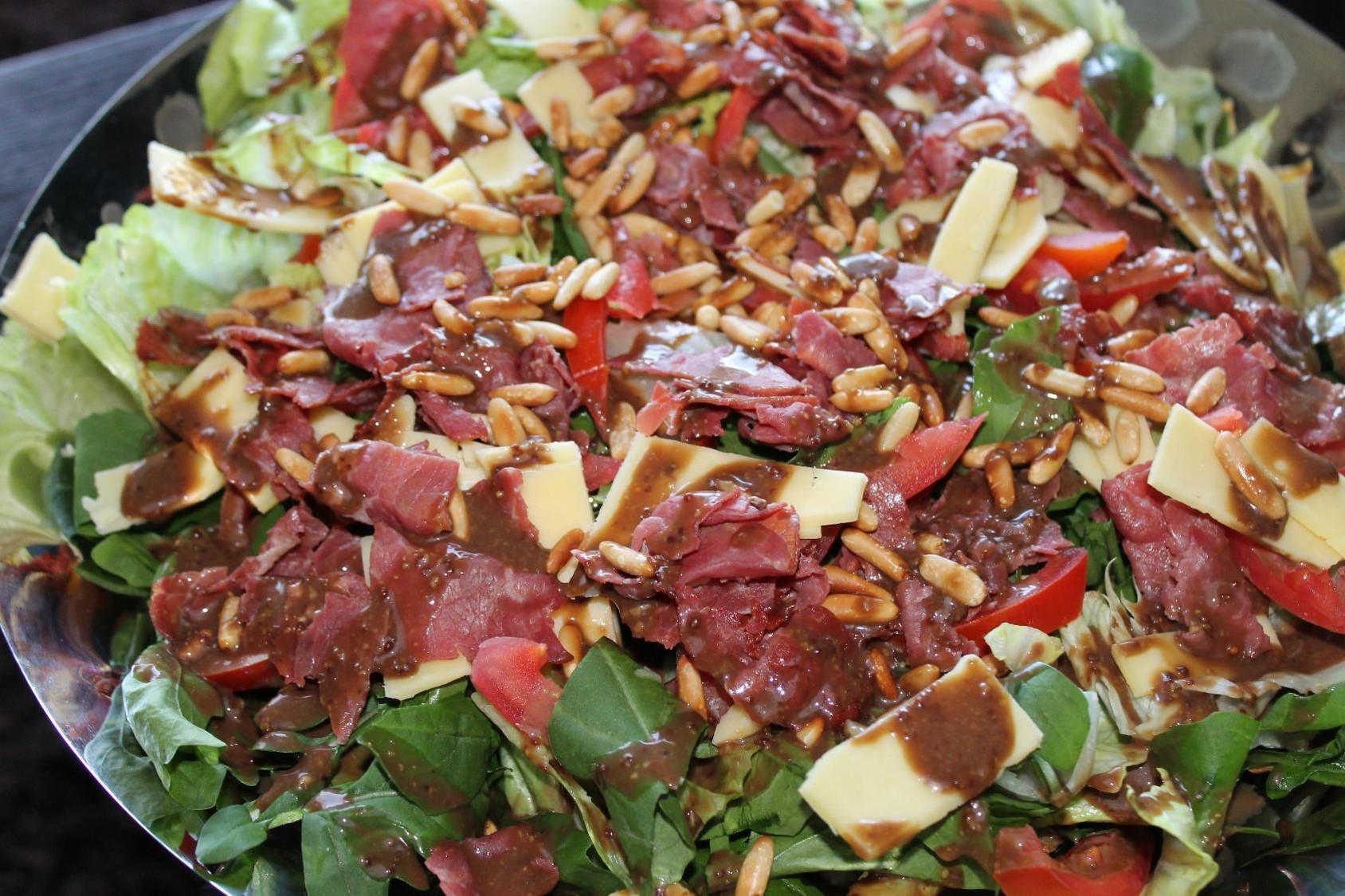 This salad will definitely go on your favorites list if you are a basterma fan. I served it once at a family gathering, and it has been going viral ever since.
Ingredients
1/8 kg

basterma - بسطرمة

1 tablespoon

butter - زبدة

1 large

lettuce - خس

2 bunch

arugula (baladi) - جرجير

3 medium

tomatoes - طماطم

2 tablespoon

pine nuts (optional) - صنوبر

DRESSING:

1/4 cup

balsamic vinegar - الخل البلسمي

1/2 cup

olive oil - زيت زيتون

2 medium

garlic cloves - فصوص ثوم

2 teaspoon

Dijon mustard - مسطردة ديجون

1 teaspoon

honey - عسل

1 pinch

black pepper - فلفل أسود
Step by step
In a pan, melt the butter and lightly fry the basterma for a minute or two. Take it out on kitchen tissue and set aside.
In a bowl, mix your greens and add the sliced tomatoes and cheese and set aside.
To toast the pine nuts, shake them in a dry pan over medium heat until they start turning golden. Set aside.
In a jar, mix the dressing ingredients and use a garlic crusher to mince the garlic into the dressing. Shake well.
Assemble your salad right before serving. Dress your greens with some of the dressing, then add the basterma and pine nuts on top and finally pour the rest of the dressing over the salad.