Lovely Lentils Simplified
By shahdan • April 1, 2016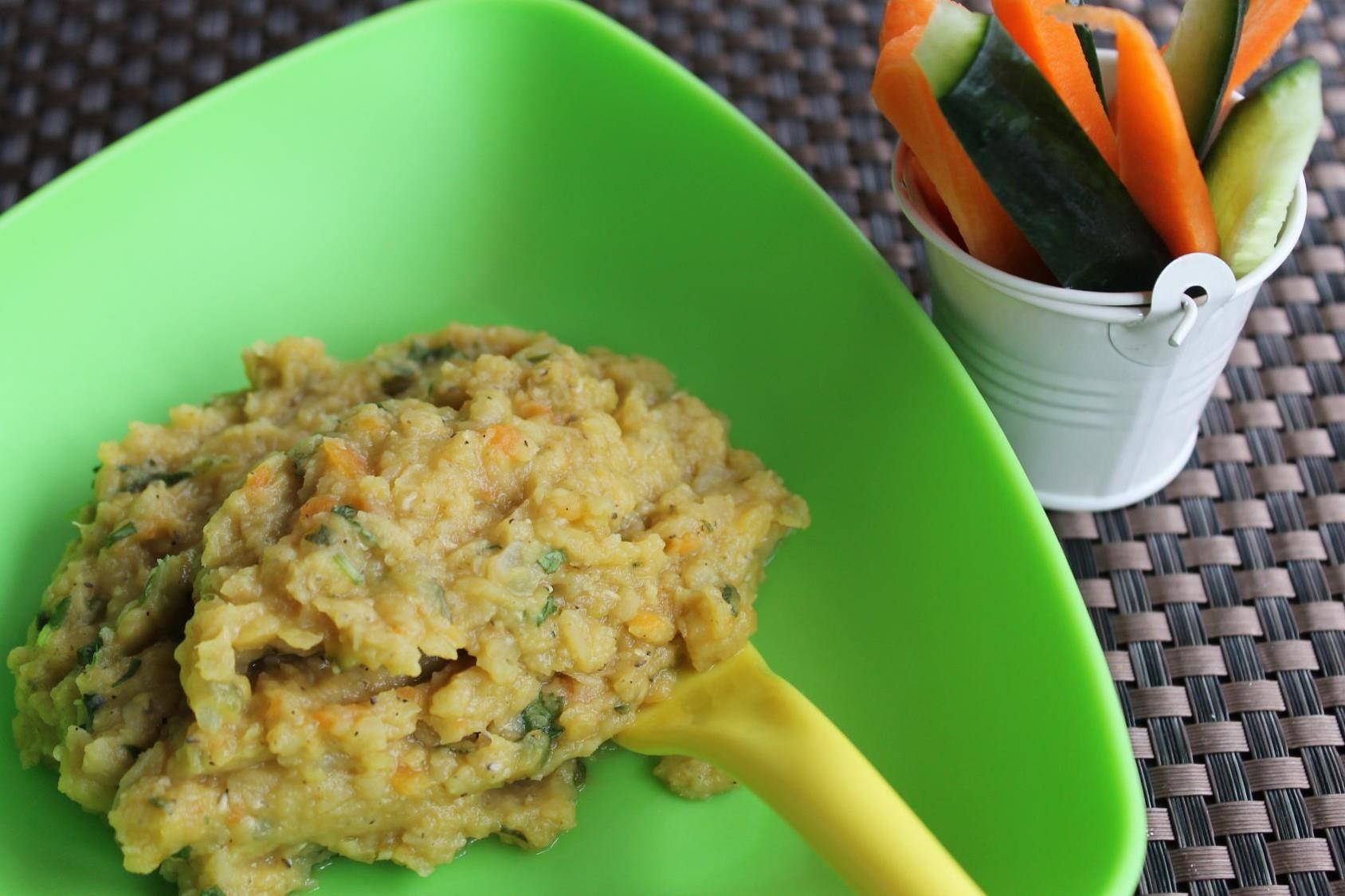 From 9 months.
The infamous Annabella Karmel came up with a toddler lentils recipe that is very close to our lentils soup. Here we simplify her recipe to accommodate our local ingredients and keep it nutritious and delicious for our babies.
For more toddler recipes, click here.
Ingredients
1/2 cup

yellow lentils - عدس أصفر

2 tablespoon

olive oil - زيت زيتون

1 small

onion - بصلة

1

garlic clove (optional) - فص ثوم

1

carrot (grated) - جزرة

1

zucchini (grated) - كوسة

1 cup

chicken broth/stock (OR water) - مرقة دجاج

1 pinch

ground cumin - كمون

1 tablespoon

coriander (finely chopped - OPTIONAL) - كزبرة
Step by step
In a medium pan, heat olive oil for 10 seconds then add minced onions and garlic as well as grated carrots and zucchini. Sauté for 5 minutes.
Add lentils and hot water or broth and bring it to a boil. Cover pan and lower heat and let it simmer for 25 minutes or until lentils and veggies are cooked through. Stir occasionally.
You won't need to use a blender for this dish, it will absorb all the water and have a good consistency on its own. Add cumin and chopped coriander, if using any, and serve warm.