Banana Peanut Butter Rolls
By Hebba • August 27, 2015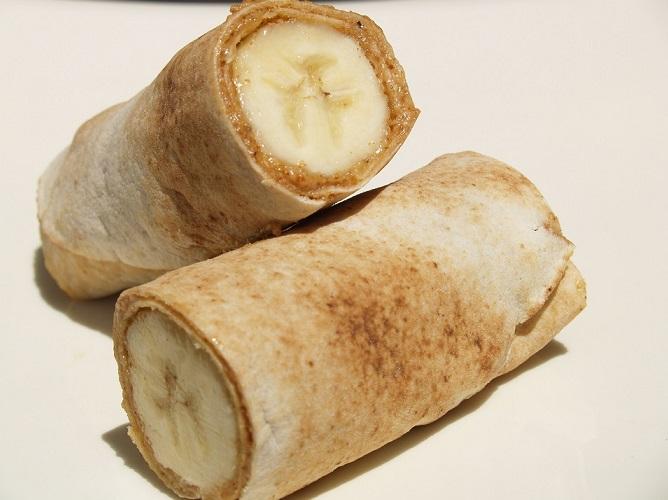 My son liked to dip bananas in peanut butter for breakfast, and one day he wanted to take to school. Unfortunately, for his age, it is very hard to take it as a dip to school, so he decided, to just dip the banana in peanut butter and roll it in shamy bread.
Ingredients
1

banana - موز

peanut butter ( or almond butter) - زبدة الفول السوداني

1

shamy bread ( or baladi bread or tortilla wraps) - خبز شامي
Step by step
Take one layer from the shamy bread.
Spread with peanut butter
Place banana in bread and wrap it tightly around it.