Oriental Mezza: Lupini & Chickpeas
By shahdan • December 16, 2015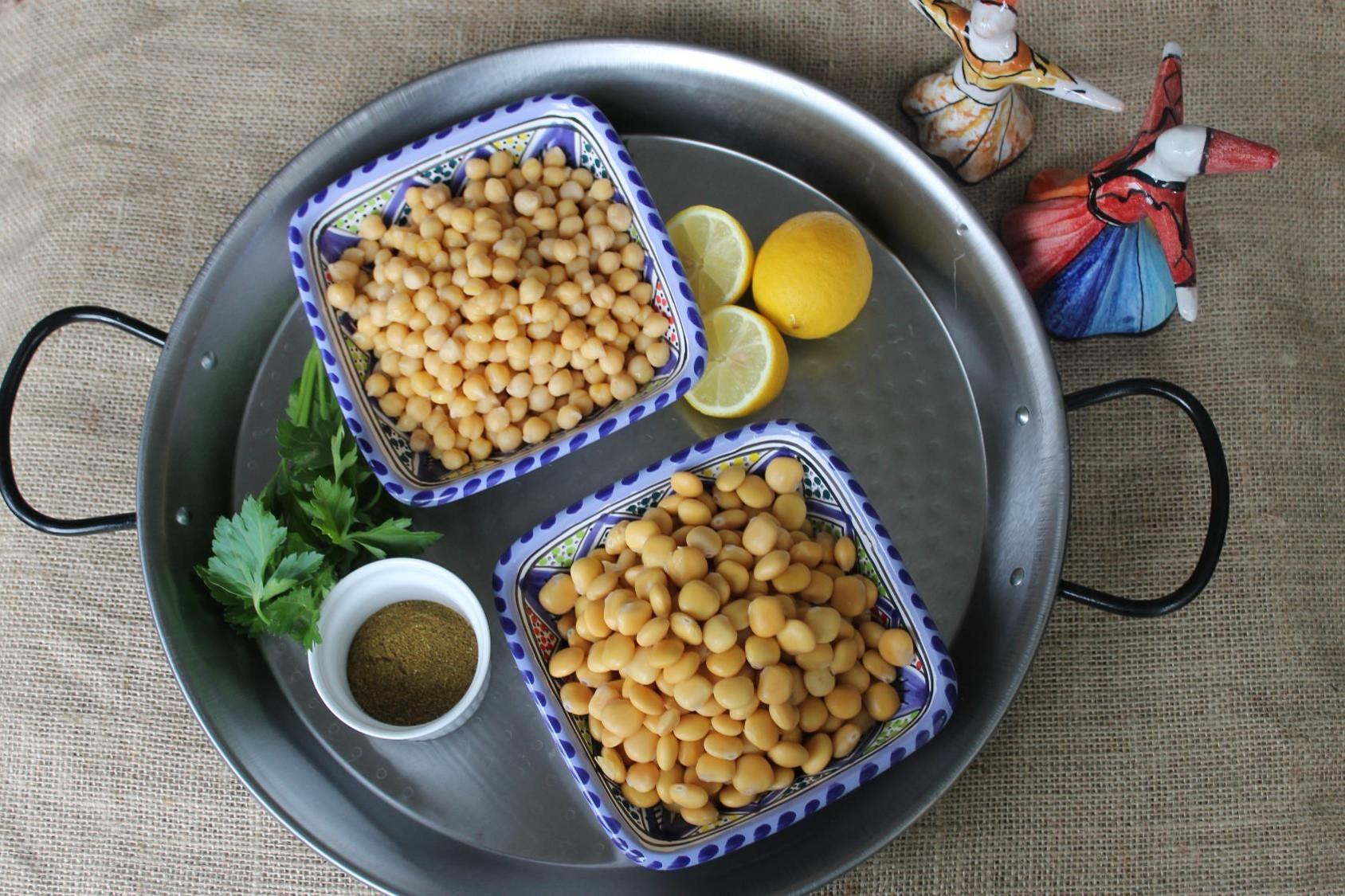 A typical Egyptian mezza platter that is healthy, nutritious and filling. This platter is so easy to prepare, and it is one of those forgotten appetizers that can turn any gathering into something cozy and special. Prepare some for the next get-together, and have your friends rave about it!
Ingredients
500 gram

lupini - ترمس

500 gram

chickpeas - حمص

salt (to taste) - ملح

5 medium

lime (or to taste) - ليمون بلدي

2 teaspoon

ground cumin (optional) - كمون
Step by step
Wash the lupini beans, then cover with at least twice as much water if not more. In a seperate bowl, do the same with the chickpeas. Leave the lupini beans and the cheackpeas to soak overnight.
The next day, drain the lupini beans using a collander or sieve. Wash the lupinis with fresh running water, then cover them with fresh room-temperature water in a pot and place the pot on medium to high heat. Follow the exact same steps for the chickpeas.
For the lupini beans, you need to turn off the heat as soon as the water boils. Leave the beans to cool in its water then add salt to taste. Transfer the lupini beans and its water to a sealable box and place it in the fridge. Add lemon and cumin to taste before serving.
The chickpeas need a slightly longer time to cook. When the water boils, lower the heat to medium and leave it to simmer for an additional 10 minutes or more. You will need to try one, to make sure it's soft and nicely cooked. Leave the chickpeas to cool before you transfer them with the water into a sealable fridge box. Add salt, cumin, and lime juice to taste before serving.