Baked Sweet Potatoes
By shahdan • January 31, 2016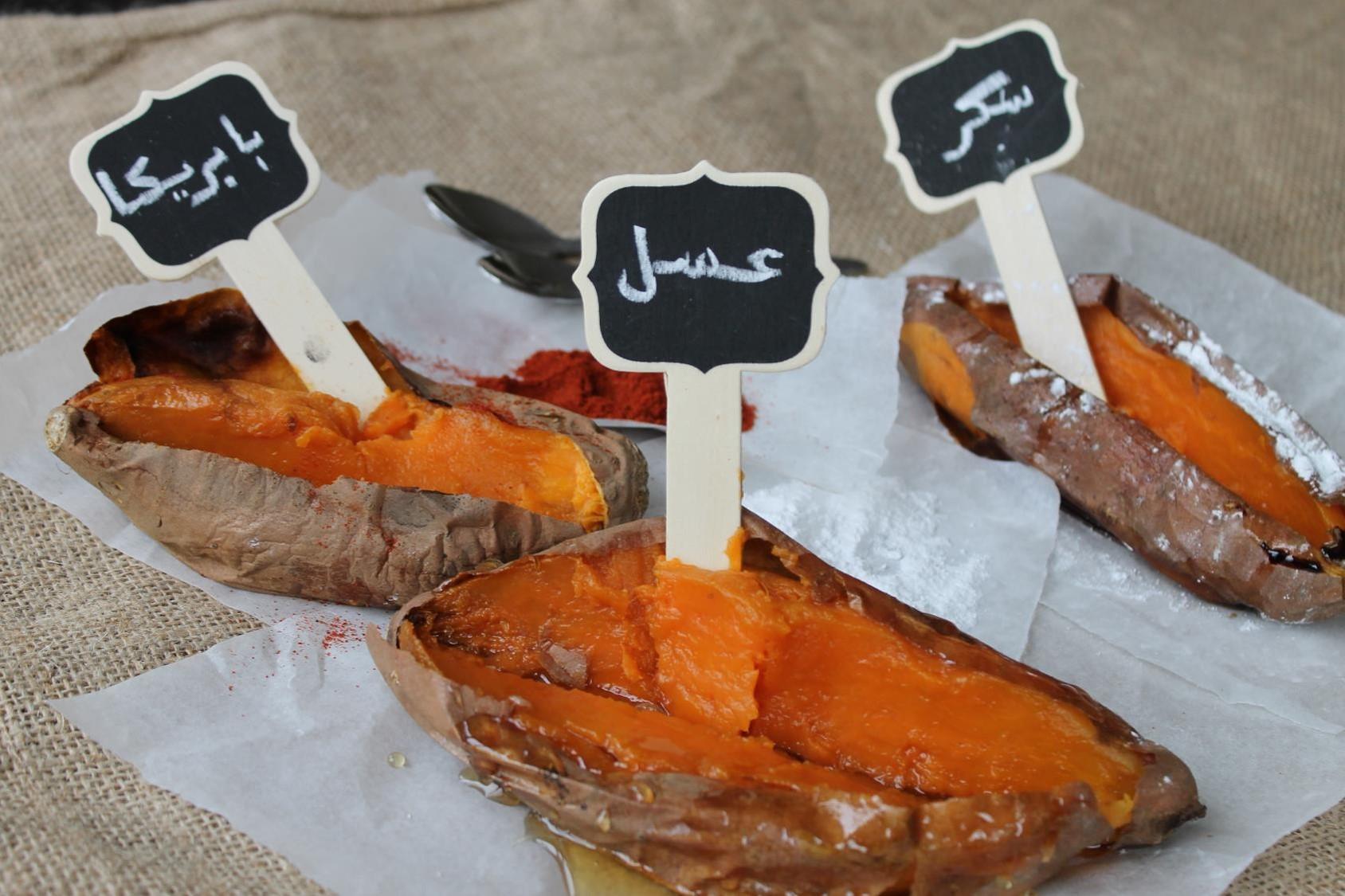 Sweet, creamy, and so heart-warming, what's a better winter warmer than home baked potatoes?
Ingredients
4 medium

sweet potato - بطاطا

sugar (optional) - سكر

honey (optional) - عسل

paprika (optional) - بابريكا / فلفل أحمر
Step by step
Preheat oven to 200C.
Wash and scrub the sweet potatoes clean.
Fold each sweet potato in foil separately. Bake for 30- 45 minutes until soft (depending on size).
Slice them open lengthwise, without going all the way down. Sprinkle with some honey or sugar and place them back in the oven for 5 minutes to caramelize.
Alternatively, just sprinkle with a little paprika and enjoy.