Labna & Black Olives Sandwich Filler
By shahdan • October 2, 2017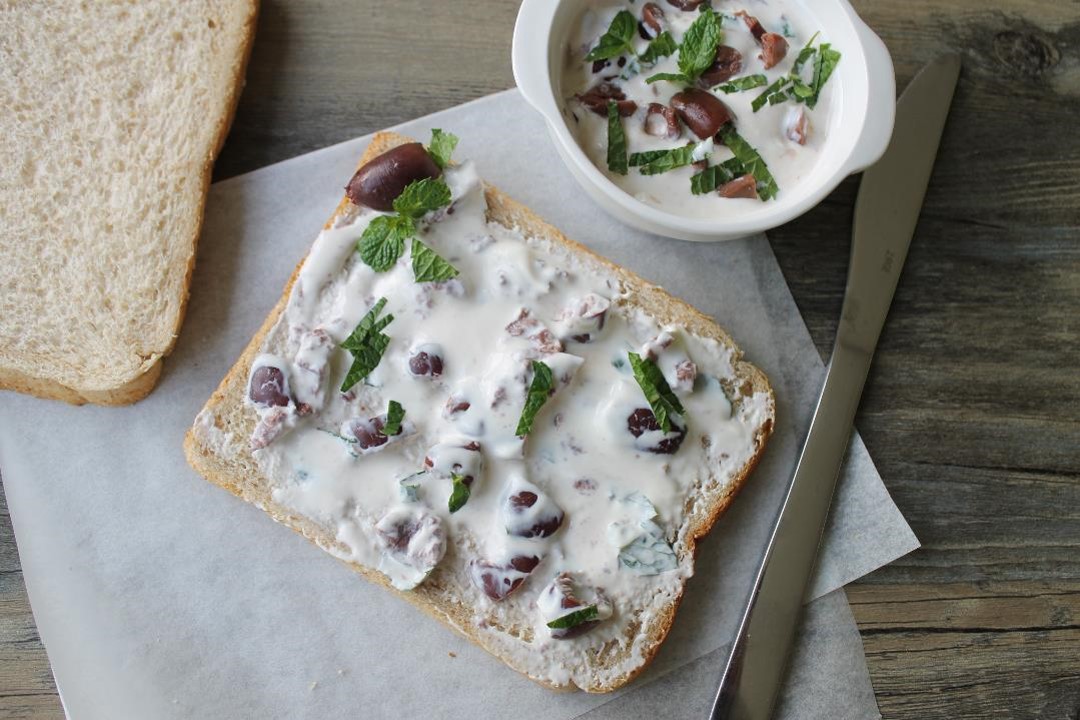 This recipe is ideal for black olive lovers. It is perfect for the lunchbox, and it also makes a great dip for friendly gatherings. Fresh mint gives this classic sandwich filler a new delicious dimension. You can replace labna with any cream cheese you like. In all cases, make sure to use good quality Kalamata olives.
Ingredients
2 tablespoon

black olives (chopped) - زيتون أسود

2 tablespoon

labna - لبنة

1 teaspoon

mint - نعناع
Step by step
Mix labna cheese, chopped black olives and mint together and spread on your favourite bread.