Warm Halva Pudding
By yasmine • April 10, 2016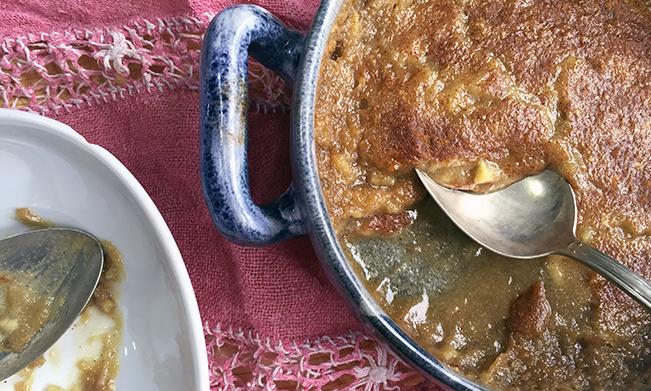 If you are a fan of Halva (like me), you will fall in love with this sweet and simple dessert. You can prepare it in less than 20 minutes for your midnight indulgences or to impress friends and family. Originally a Turkish dessert, this pudding offers an oriental flavor with a creamy texture.
Ingredients
1 small

apple (peeled & grated) - تفاحة

200 gram

halva (sesame paste) - حلاوة

1 tablespoon

almond milk (OR dairy milk) - حليب اللوز

1

lime (juice & zest) - ليمون بلدي

1 teaspoon

oil (only for greasing) - زيت

cinnamon powder (for garnish) - قرفة
Step by step
Preheat oven to 180C. Grease small oven dish (15x15cm for example) with butter and set aside.
In a blender, mix halva, grated apple, lime juice and zest and blend until smooth.
Pour mixture into greased dish making sure it is evenly distributed. Sprinkle some cinnamon powder on top.
Place the dish in the middle of the oven for about 12-15 minutes. You can turn on the broiler at the end for just a minute or two to brown the top. Let it cool for a couple of minutes before you serve it warm.