Salmon Teriyaki
By shahdan • April 13, 2015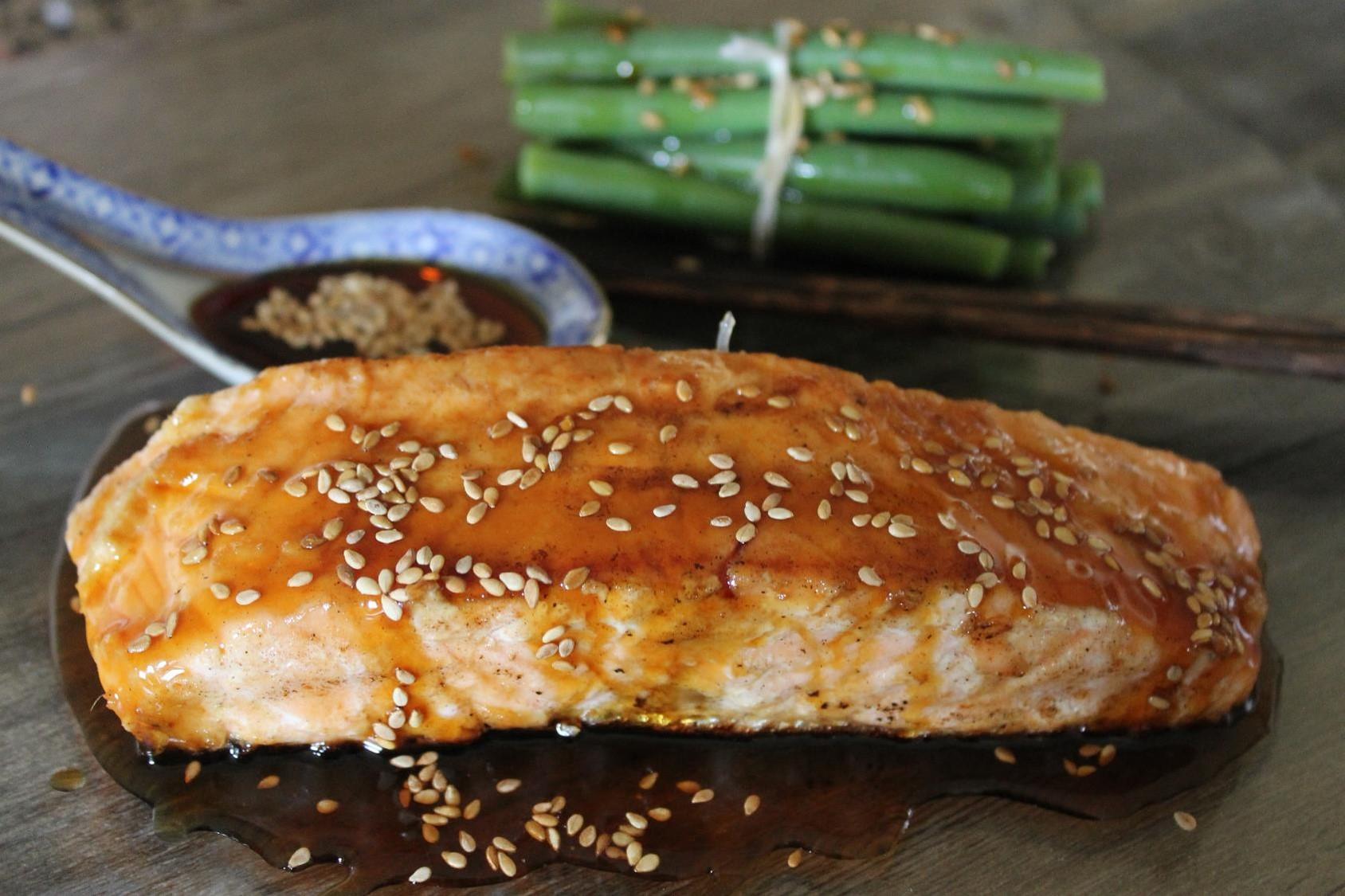 Salmon Teriyaki made at home and at a fraction of the restaurant price! It's time to impress!  Make sure you have Cairocooking's home-made teriyaki sauce in your fridge, or check out it's recipe: Homemade Teriyaki . 
This recipe takes around 15 minutes + marination time
Ingredients
2 fillet

salmon - سمك السلمون

1 tablespoon

vegetable oil - زيت نباتي

2 tablespoon

light soy sauce - صوص الصويا الخفيف

1 teaspoon

fresh ginger ( grated) - جنزبيل

1/4 teaspoon

garlic powder - بودرة ثوم

6 tablespoon

teriyaki sauce (or to taste) - ترياكي صوص

1 teaspoon

sesame seeds - بذور السمسم
Step by step
Marinate the salmon is the soy, ginger, and garlic powder (preferably for an hour or more if you have time).
To grill the salmon, brush a pan with 1 tsp. oil, and put the salmon skin-side down on a medium heat for around4- 5 minutes. You will see how the color of the fillet will slowly start to change from translucent to light orange in the bottom half.
Carefully, flip it over on the other side for another 3 minutes.
The salmon is done when you insert a knife in the middle and find it flakey.
Toast the sesame by placing the seeds on a medium heat in a dry pan until fragrant and golden (2-3 minutes). Be careful, the seeds can burn quickly.
Add a few table spoons teriyaki and simmer for a minute.
Serve with extra teriyaki sauce on the side and sprinkle toasted sesame on top.