Fresh Coriander & Cucumber Salad
By shahdan • September 13, 2015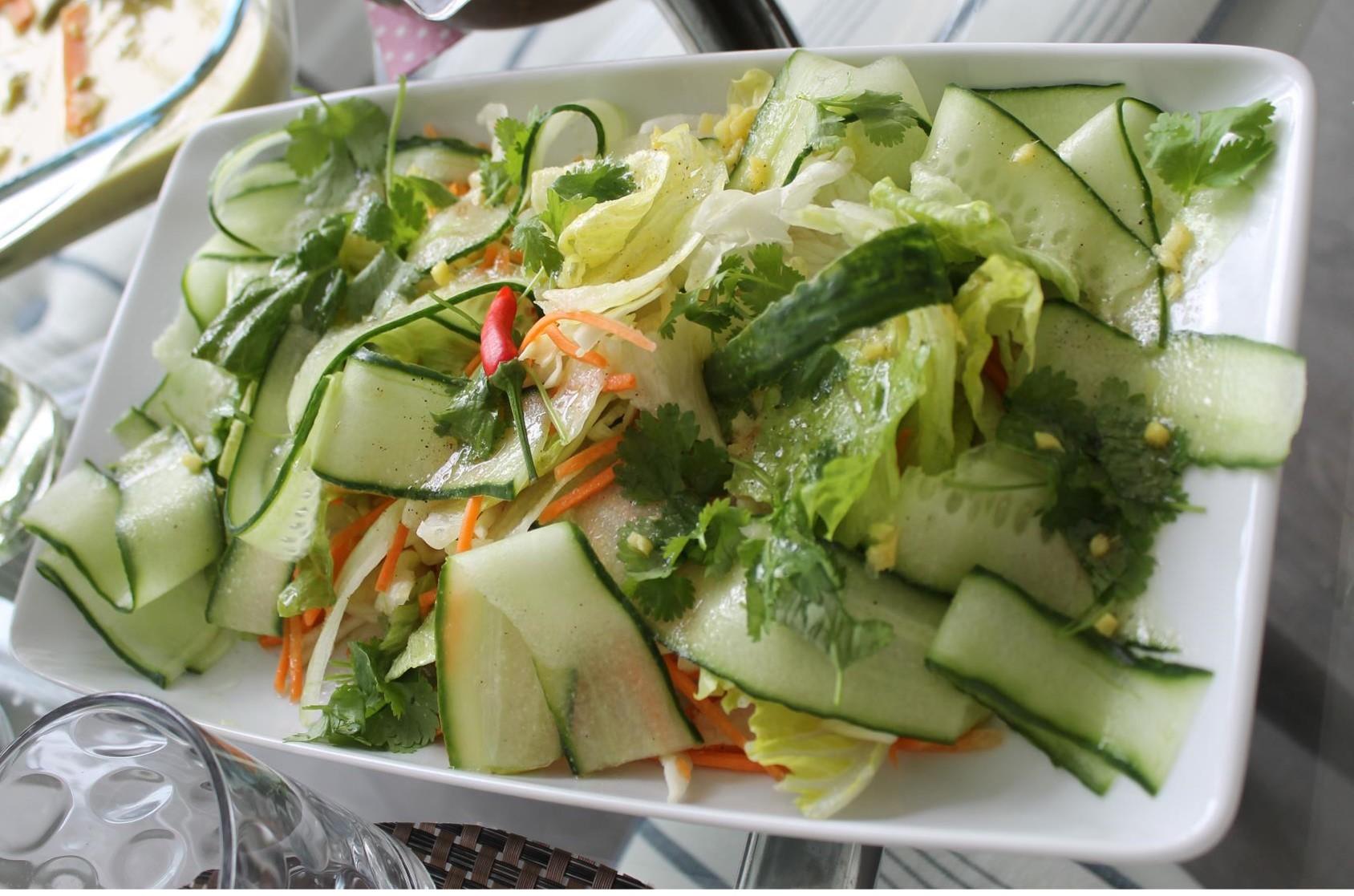 Serve and enjoy this salad with CairoCooking's Asian dishes. With super simple ingredients, this salad is easy, light and refreshing! Fresh coriander adds a unique flavour and aroma, while the cucumber shaves add the sophisticated look!
Ingredients
1 medium

iceberg lettuce (chopped) - كابوتشا

2 medium

carrots - جزر

4 large

cucumber (unpeeled) - خيار

1/2 bunch

coriander - كزبرة

1

red chili pepper (optional) - فلفل أحمر حار

DRESSING:

2 tablespoon

lime (lime juice) - ليمون بلدي

3 tablespoon

extra virgin olive oil - زيت الزيتون بكر

1 large

garlic clove (crushed) - فص ثوم

1/4 teaspoon

fresh ginger (freshly grated) - جنزبيل

1 teaspoon

honey - عسل

1/4 teaspoon

salt - ملح

1 pinch

black pepper - فلفل أسود
Step by step
To prepare the salad, scatter the chopped iceberg lettuce on a flat serving plate.
Slice the carrots into thin sticks and add on top. You may also grate them.
Next, use a cucumber peeler to slice the cucumber into long shaves. Arrange the cucumber shaves on top of the lettuce and carrots.
Scatter fresh coriander leaves on top of the salad and add some chopped red chili pepper if using any.
In a jar, combine all the dressing ingredients together, and shake well before you pour it on the salad.