Summer Barbecues Inspiration from a Barbecue FanaticBy CairoCooking • July 17, 2015
Without sophistication or too much fuss – barbecuing in the summer is such a fun gathering to look forward to. In terms of preparations, once you get the coal burning; you only need a couple of salads and some really good marinade for your protein.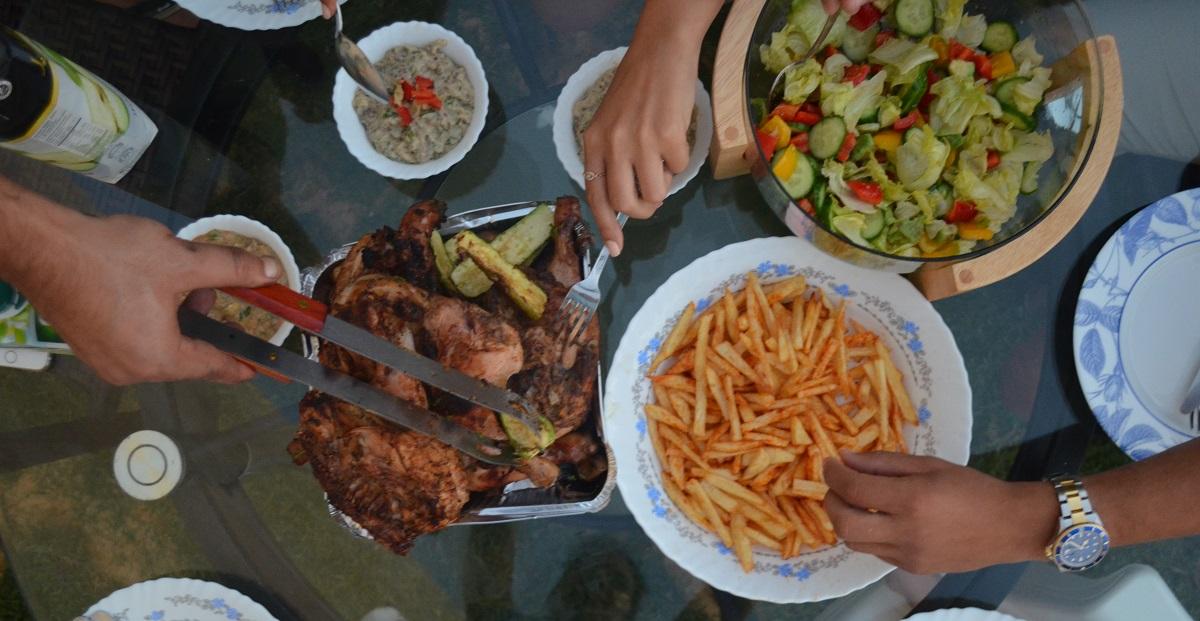 'In your kitchen' is visiting the barbecue fanatic Mohamed Eweiss (or Kahka as we grew up knowing him) at his grill to show us the recipe to his crispy from outside, completely tender from inside and tasty grilled chicken. While he works long days at his start up www.yaoota.com – the next generation ultimate search engine – he awaits the weekends and summer days to pursue his ultimate hobby.
He gets whole fresh chicken that he cuts in halves, marinates and grills the next day. He also usually grills some veggies next to his protein. Some zucchini, potatoes and mushrooms are covered in olive oil, garlic, parsley and salt and pepper and served together with the chicken in one dish (recipe)! At our visit he also grilled a couple of eggplants for his fiancée, Nawarah, to put together a delicious Baba Ghanouj.

"The marinade is not really a recipe" Kahka thinks, "It is only a lot of onions, lemon, salt and pepper, olive oil and parsley" – see full recipe here.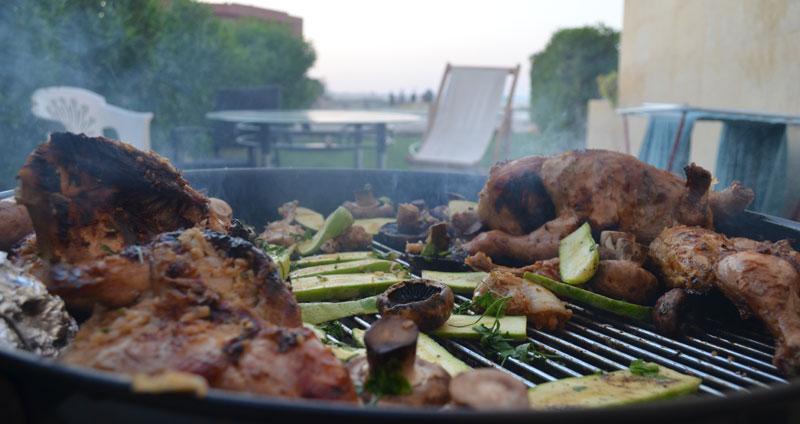 Anyone can tell why Kahka's chicken is so special; he translates his grilling passion into endless love and care of the protein at stake.
The chicken doesn't just marinate in the fridge overnight, but it is also only placed on the grill when the coal has been burning for an hour or so. It is then slowly grilled for 1.5 to 2 hours, while it is carefully lathered with more marinade and being turned every 20 minutes on a different side. "The time it spends on the grill is very important, I could grill it faster on higher heat and it will still be cooked but not as tender and tasty," explains Kahka.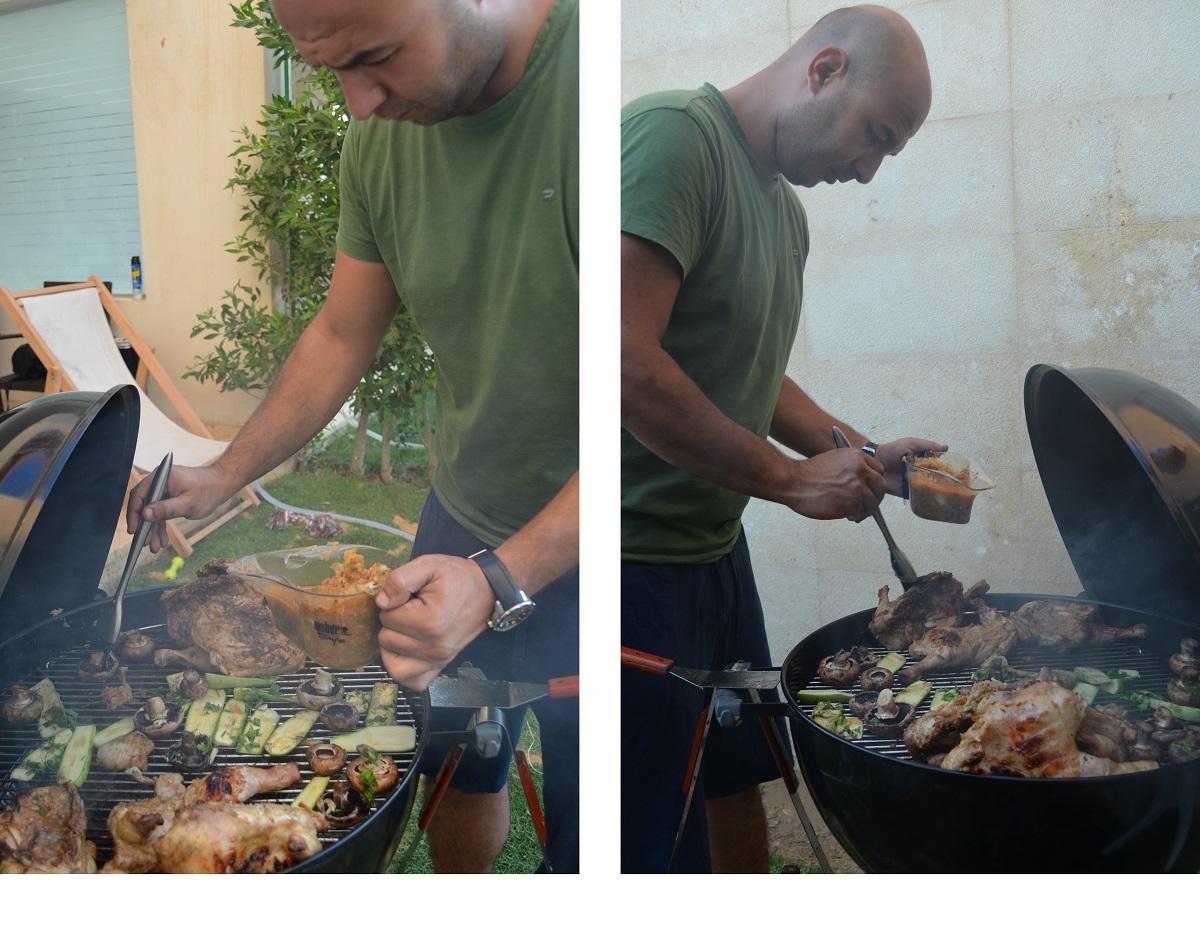 This couple obviously share a passion for good food and for trying out new things in the kitchen. Nawarah soaked some sliced potatoes in water and vinegar to prepare crunchy homemade French fries and ended up sprinkling paprika over it after frying (see full recipe). Such a simple addition took these simple fries to another level, "it's a lot like having fries with ketchup, paprika has this same sweetness," explains Nawarah.
Provided with two large grilled eggplants, Nawarah attempted the Baba Ghanouj for the first time and it was delicious! She hadn't bought any ingredients and had to do with some tahini from the pantry, lemon, salt and pepper and some left over red bell peppers. She also separated a few spoons and added pomegranate molasses to it to see if it'll work together – and the result was yum!

For full chicken recipe, click here
Also, check out –