On Perfecting Asian Chicken at HomeBy CairoCooking • September 2, 2015
On a sunny morning (while her two kids were at nursery, of course!), Shereen Badawi, was the first to invite CairoCooking.com into her cosy modern kitchen. Juggling between family, work and her studies in alternative medicine as well as a fairly busy social life, Shereen still finds time to cook daily, "mostly salads, steaks and fish", she explains, to make sure she maintains a healthy lifestyle for herself and her family.
Like a lot of modern busy home cooks, a good restaurant meal or an attractive Pinterest post would inspire Shereen in the kitchen. Shereen is also excited when she shops for fresh and healthy ingredients at the newest addition to Egypt's grocery shopping outlets – the farmer's markets. When asked about a new recipe she would love to learn, she revealed that "a good bolognaise – 'Tomatoey'  rich and filled with hidden veggies and lots of secret ingredients" still puzzles her and might be next on her list!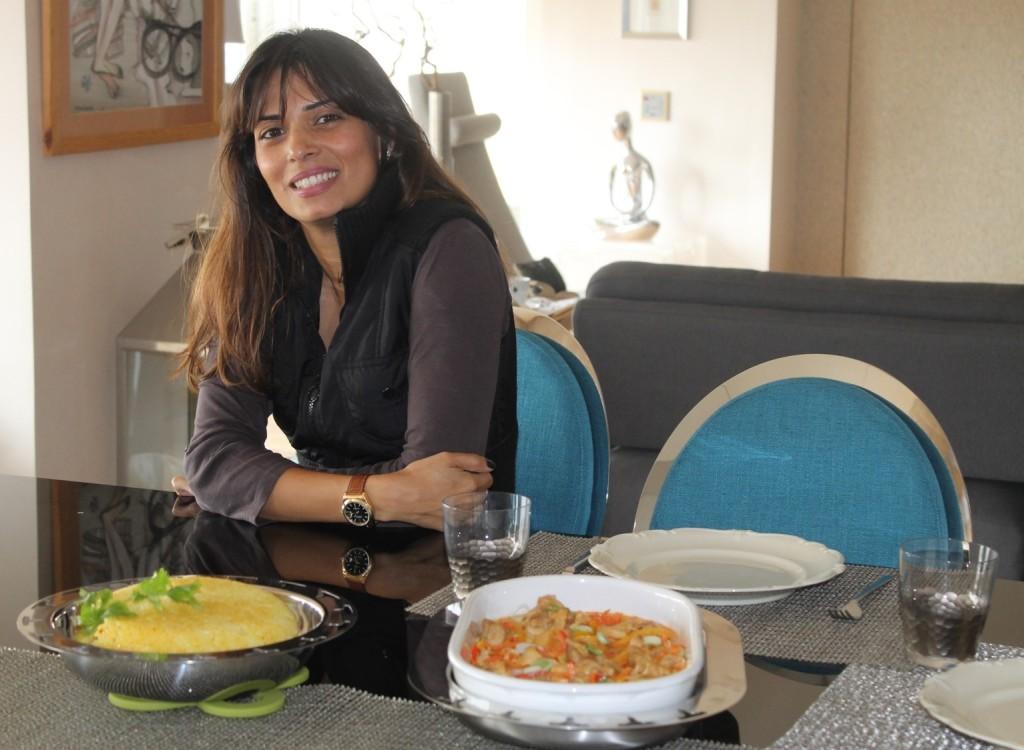 To our delight, she shared one of her favourite yet easy recipes: The Red Thai Chicken Curry. "It's one of my husband's favourite recipes, and that's why I love it. It is easy to prepare in advance and only needs reheating before serving."
The recipe was handed down to her by her mum (also a busy medical doctor) who managed to combine two recipes into this delicious speciality.
While cooking, Shereen also gave us a run down on her favourite kitchen gadgets:
Zucchini & Carrot Spiral Cutter: uplifts the look of a simple veggie pasta and can give your home made stir-fry a restaurant-quality look
Veggie Shredder: to easily have those shredded veggie sticks for Asian dishes and daily stir-fry. It is also great for potato chips and thinly sliced French fries.

The Cheese Cutter: for everyday sandwiches and cheese shaves in elaborate salads

The Recipe: Thai Red Curry Chicken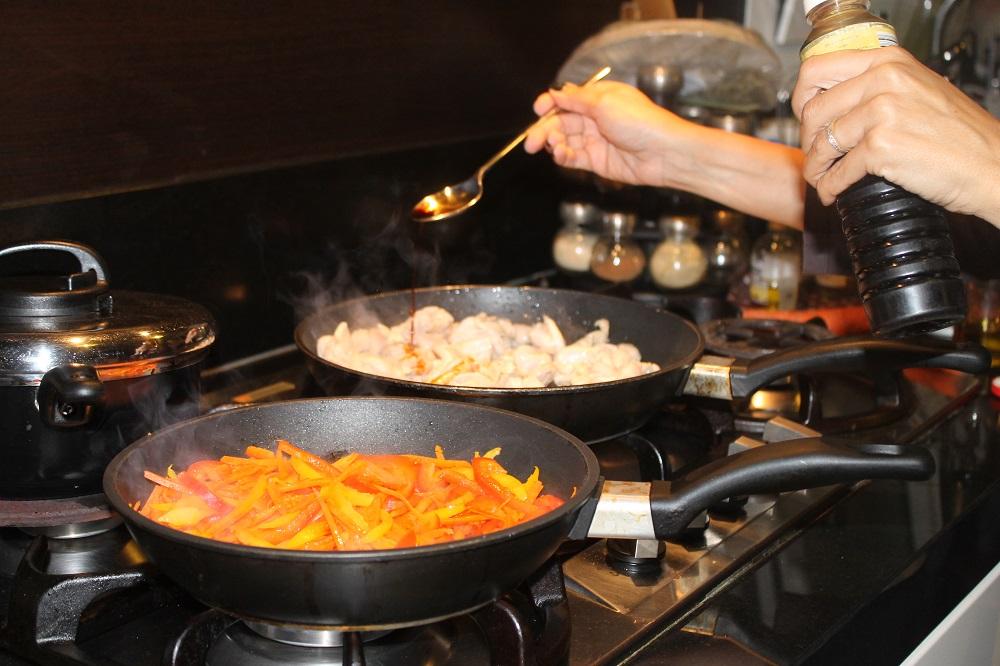 Ingredients:
1kg chicken thighs (deboned & shredded)
1/2 tablespoon ginger (grated)
4 carrots (shredded lengthwise)
1 yellow bell pepper (thinly cut)
1 red bell pepper (thinly cut)
3 tbsp light soy sauce
3 tbsp olive oil
¼ tsp ginger powder
6 spring onion stems (chopped)
2 tsp red curry paste (OR green curry paste)
400ml coconut milk (full can or 1 ¾ cups)
Salt and pepper
Fresh coriander for garnish (optional)
A couple of  helpful tips
It still tastes great when reheated after a night in the fridge. It is a bit spicy though, so it is not really suitable for kids.
The same recipe can be done with chicken breast fillet. Just make sure your fillet is thinly sliced in order to cook well.