Vegan Yellow Lentils
By shahdan • January 27, 2016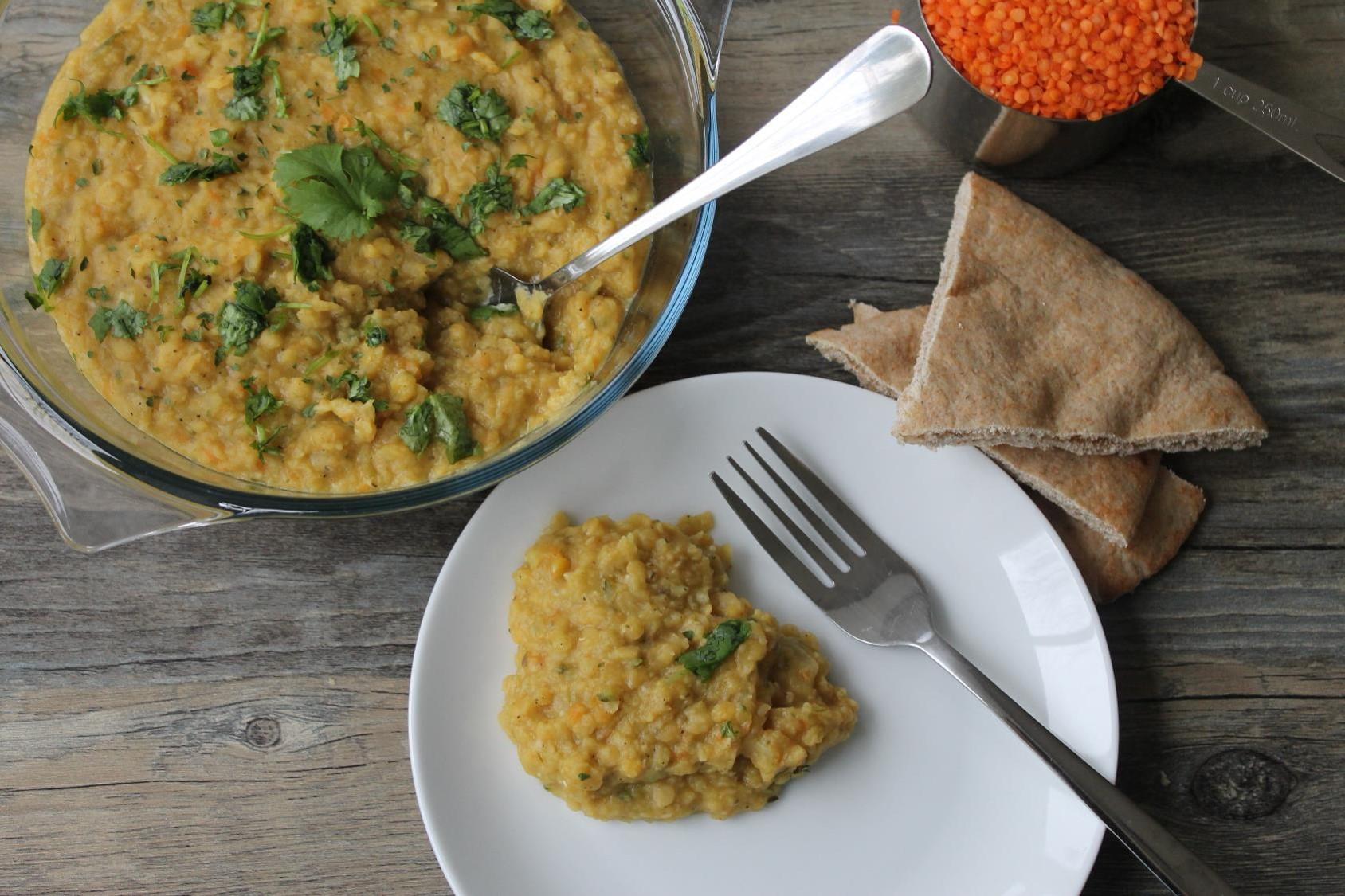 Made from very simple ingredients, the vegan yellow lentils dish is super nutritious without compromising on taste. With lots of hidden veggies, it is delicious and comforting when served warm, and absolutely yummy when served as a cold dip with wholesome baladi bread!
Ingredients
2 tablespoon

olive oil - زيت زيتون

1 large

onion - بصلة

3 medium

garlic clove (minced) - فص ثوم

2 medium

carrots (grated) - جزر

2 large

zucchini (grated) - كوسة

1 cup

yellow lentils - عدس أصفر

2 cup

water - ماء

1/4 teaspoon

ground cumin - كمون

salt and pepper (to taste) - ملح و فلفل

2 tablespoon

coriander (finely chopped) - كزبرة
Step by step
Heat oil in a medium pot, and sauté the onions for 5 minutes on medium heat until soft.
Add garlic and grated carrots and zucchini. Sauté the veggies with the onions for another 3 minutes.
Add washed lentils, 2 cups of water and the cumin.
Cook until the water comes to a boil, then lower the heat to a minimum and cover. Let it simmer (with occasional stirring) for about 30 minutes or until the water is absorbed and lentils are soft and partly pureed. (You don't need to use a blender for this dish, it has a nice consistency on its own).
Season with salt and pepper. Add chopped coriander, mix and transfer to serving dish. Garnish with more fresh coriander leaves. Serve warm or cold.