Lime & Thyme Chicken Fillets
By Najla Moussa • June 28, 2016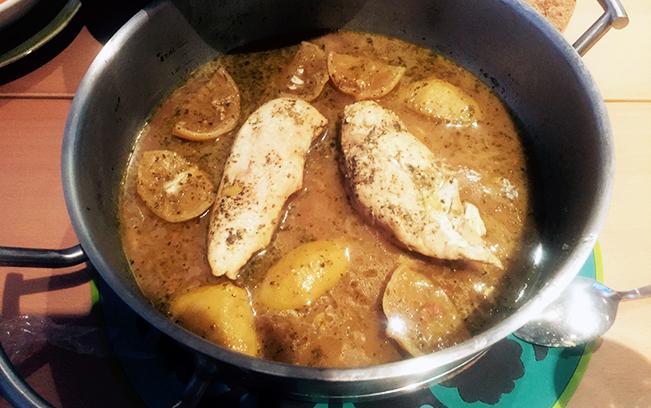 A delicious and healthy chicken recipe bursting with lemon flavour!
Ingredients
3 fillet

chicken breast fillet - صدور فيليه الدجاج

1 whole

lemon zest - قشر الليمون

1/2 piece

lemon juice - عصير ليمون

1 bunch

thyme - زعتر

1 pinch

black pepper - فلفل أسود

1 pinch

sea salt - ملح البحر

2 piece

garlic cloves (minced) - فصوص ثوم

1 cup

chicken broth/stock - مرقة دجاج

2 tablespoon

olive oil - زيت زيتون
Step by step
Sprinkle salt and pepper on both sides of your chicken breasts.
In a deep pot, pour the olive oil and the minced garlic cloves. Don't let the garlic burn.
Add the lime zest and juice and chopped thyme. A minute later, add chicken stock and chicken breast pieces and bring to a boil.
Once boiled, reduce to a simmer and cover. Cook for 20 to 25 minutes, ladeling the sauce onto the breast. Garnish with fresh parsley and serve!