Watermelon Ice Popsicles
By shahdan • August 8, 2015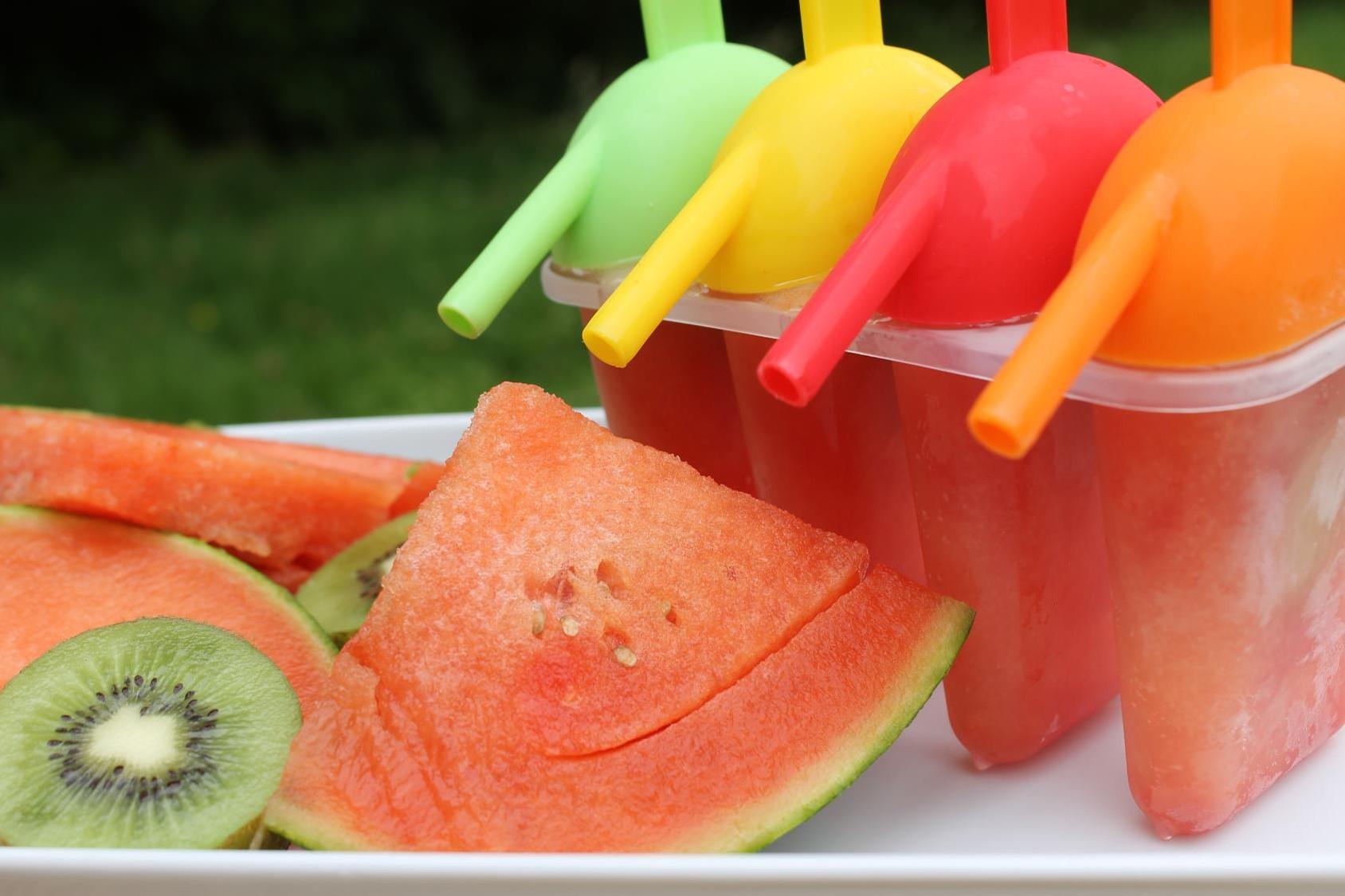 On a hot summer's day, what's better than a watermelon ice popsicle? Fresh green kiwi (loaded with vitamin C) is used for the green watermelon part, while sweet pure watermelon juice is used for the rest of the popsicle! You may also substitute kiwi with cantaloupe!
An ice popsicles is a super healthy treat for children, especially those who don't eat enough fruit! All you need to do is blend the kids' favourite fruits, pass the juice through a sieve for a kid-friendly smooth consistency, and freeze.
Fruit Popsicle Inspiration:
Summer Mangos
Pink Strawberry Lemonade (strawberry and lemon juice)
Strawberry (blended with milk & honey or with orange juice)
Frozen Yoghurt (freeze your favourite plain yoghurt blended with fresh fruit and honey)
Strawberry and Banana (blended with a little milk & honey)
Fruit cocktail (blend your favourite fruits with orange or pineapple juice)
Ingredients
2 cup

watermelon (cubed and deseeded) - بطيخ

4

kiwi (or 1/4 cantaloupe) - كيوي

1 teaspoon

honey - عسل
Step by step
Deseed the watermelon and blend in a food processor or using a handheld blender. You may add some honey if the watermelon is not sweet enough.
Press the watermelon juice through a sieve, using a spoon to get out as much juice as possible.
Carefully, spoon the juice in 3/4 of each mould and freeze for around 90 minutes.
Prepare the kiwi, by blending the kiwi flesh with 1 teaspoon honey then pressing through a sieve to get rid of the black seeds
Take the moulds out of the freezer, fill the remaining part with kiwi juice, insert the sticks and freeze overnight.
To release the pops, place the mould in a bowl of warm water until they begin to melt away from the mould (as per photo). Do not use force to pull, because you will probably end up pulling out the stick without the popsicle.