3-Ingredient Banana Pancakes
By Maha Yacine • August 11, 2015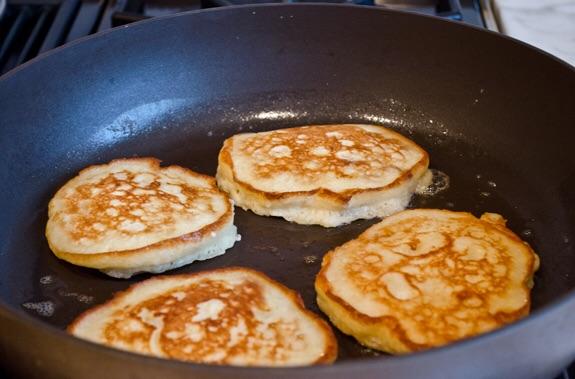 Here is a healthy low calorie, gluten free breakfast recipe!
A recipe by Maha Yacine.
Ingredients
2 tablespoon

coconut oil (or olive oil) - زيت جوز الهند

2

eggs - بيض

2

bananas - موز

1 drop

vanilla extract (optional) - خلاصة الفانيليا
Step by step
In a bowl, break 2 eggs. Add 2 ripe bananas and a pinch of vanilla extract and mix.
In a pan, heat a little coconut oil Put the mixture into the pan and cook on both sides to make pancakes.