Egyptian White Rice
By shahdan • May 11, 2016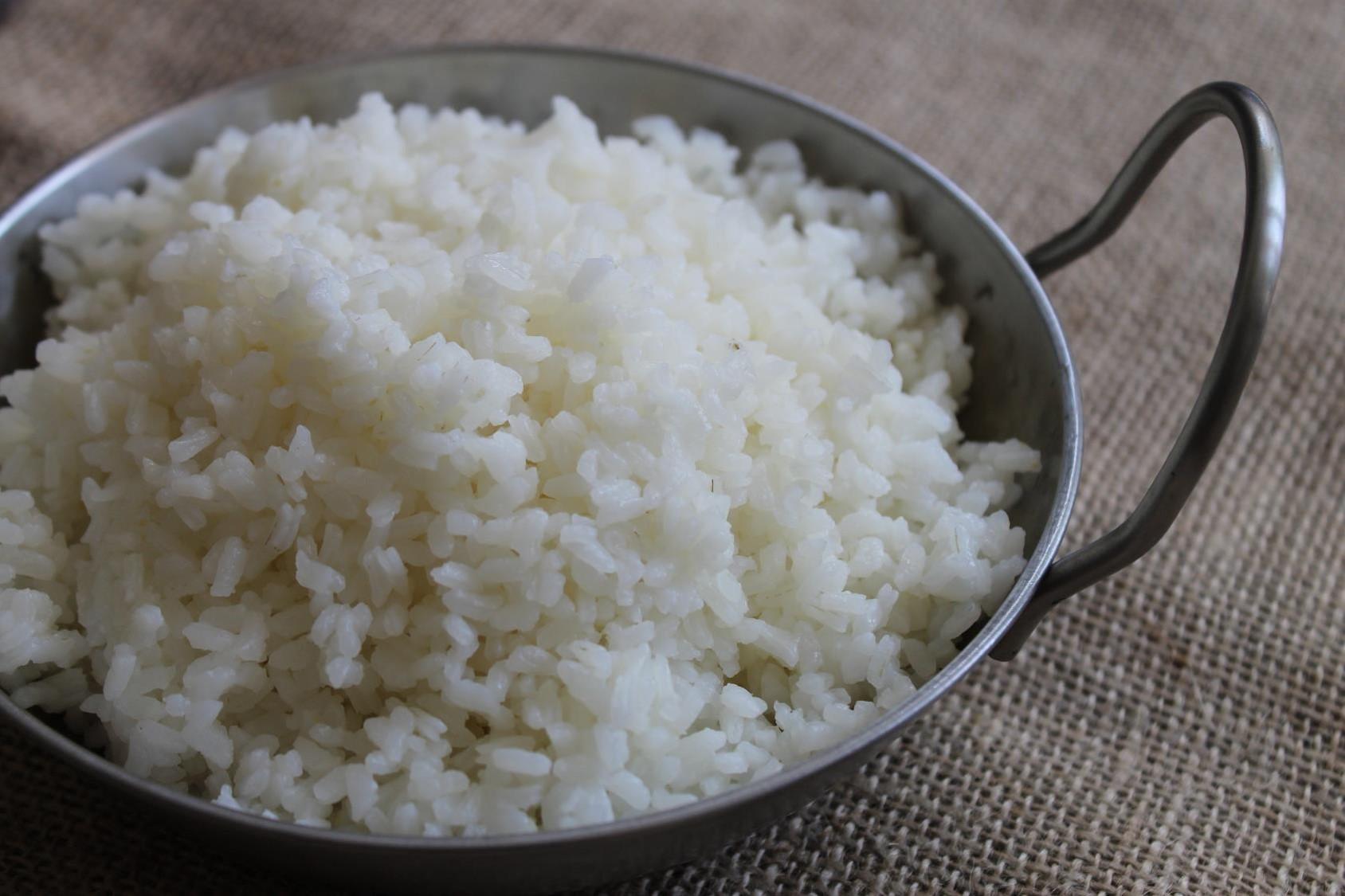 Cooking simple white rice can be quite challenging for lots of people. This is a simple recipe that can hopefully be helpful.
Ingredients
2 cup

rice (about 500g) - أرز

1 tablespoon

sunflower oil - زيت عباد الشمس

1 teaspoon

butter - زبدة

1 small

bay leaf (optional) - ورق لاورا

2 piece

mastic / mesteka (optional) - مستكة

2 small

cardamom (optional) - حبهان

2.5 cup

boiling water - ماء ساخن

salt (to taste) - ملح
Step by step
Wash the rice and leave in a sieve to drain. Boil water in the kettle.
In a medium pot, melt butter with oil. Add cardamom, mastic and bay leaf and give them a quick stir, then add rice and stir for a couple of minutes on medium heat until all the rice is covered with fat.
Using the same cup used to measure rice, add 2.5 cups boiling water and salt (to taste).
Let it boil uncovered on medium heat for 3 minutes or until rice has absorbed some of the water.
Cover pot and lower heat to a minimum, and leave to cook. Don't uncover the rice too often while it is cooking, so you don't let the steam get out. Uncover rice after 25 minutes and use a fork to check if the rice is cooked through. If you feel it's not tender, cover and leave to cook a little longer until cooked through.