Egyptian Eggplant & Cheese Platter
By shahdan • October 5, 2015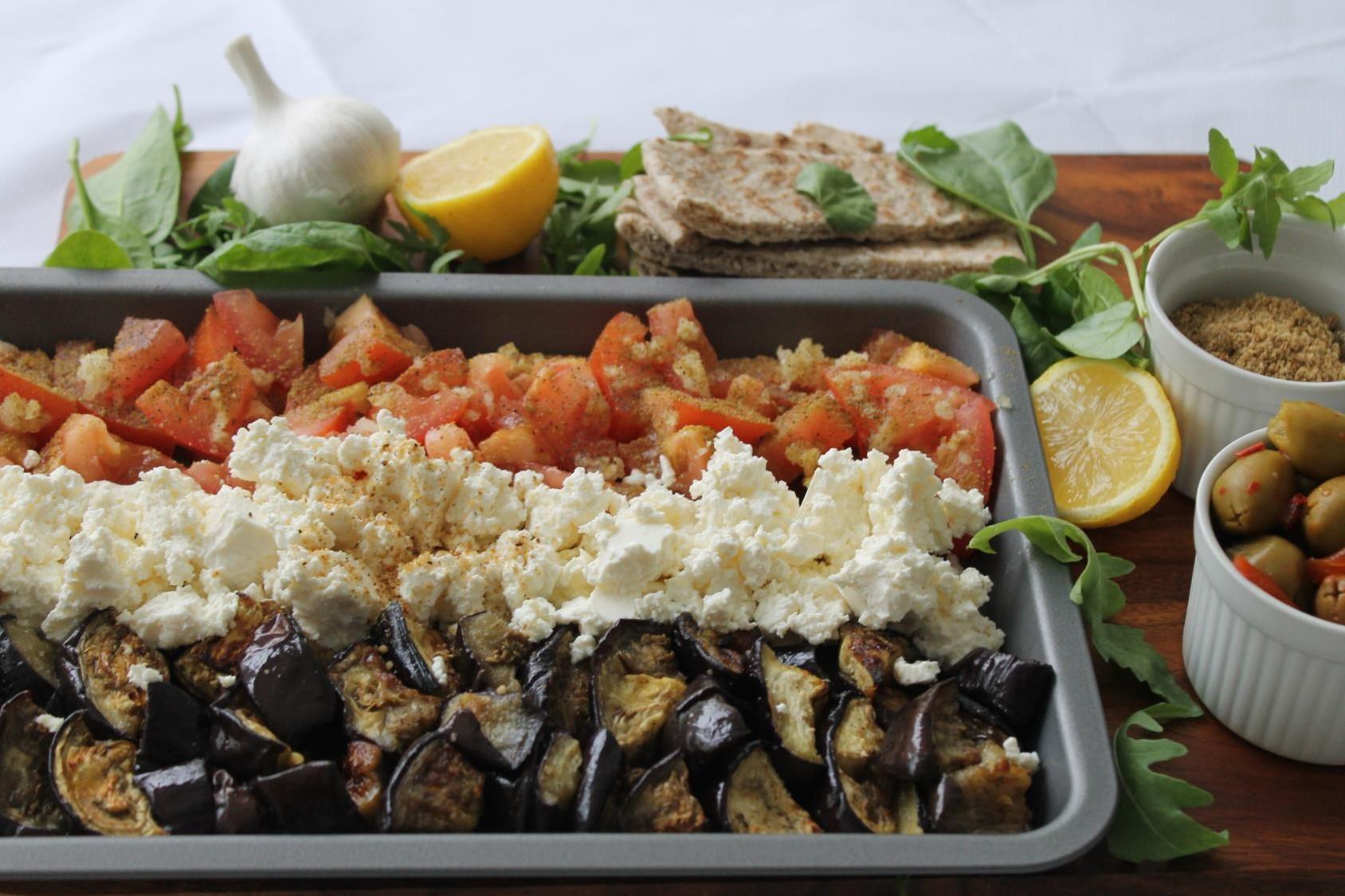 Recipe in Arabic طبق الباذنجان الرومي المصري بالجبن
This platter is full of simple good Egyptian flavours! The eggplant cubes are roasted in the oven with olive oil and garlic, while the tomatoes are seasoned the very Egyptian way. Both are served on a platter with baramily cheese. It's a feast of traditional flavours that is sure to impress your family and friends.
Ingredients
2 large

eggplant - باذنجان رومي

3 tablespoon

olive oil - زيت زيتون

5 large

garlic cloves (2 for eggplants, 3 for tomoatoes) - فصوص ثوم

2 large

tomato - طماطم

1 tablespoon

vinegar - خل

1/2 teaspoon

ground cumin - كمون

150 gram

baramili white cheese - جبنة براميلي

salt and pepper - ملح و فلفل
Step by step
Cut the eggplants into bite-size cubes and rub them with a drizzle olive oil, 2 crushed garlic cloves, salt and pepper. Spread the eggplant cubes on an oven tray and roast for 20 minutes at 180C.
Cut the tomatoes into bite-size cubes and season with vinegar, crushed garlic, salt, pepper and cumin.
Arrange the tomatoes and eggplants in the serving platter and add the baramily cheese in between. Serve with a selection of wholesome baladi bread and breadsticks.