Oat & Fruit Pancakes
By shahdan • October 2, 2017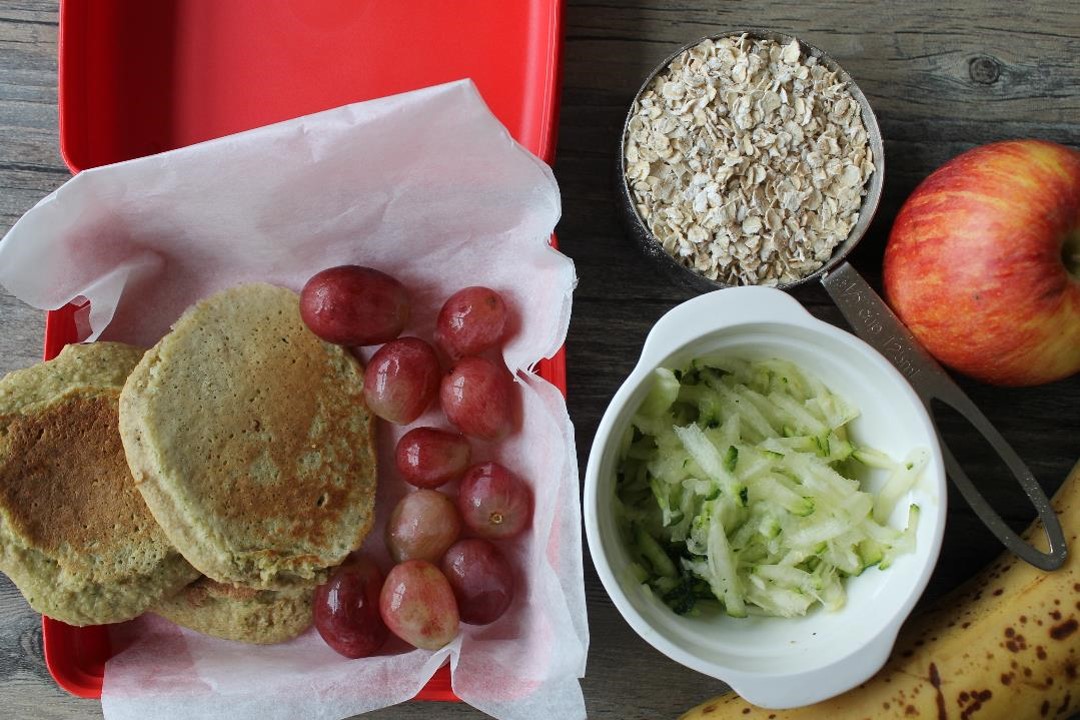 Perfect for the lunchbox with added fruits, as finger food for little kids on the go, or at home with a drizzle of pure honey, these Oat Pancakes are simply delicious and so easy to prepare a night in advance!
Ingredients
½ cup

oats - شوفان

1 large

egg - بيضة

1/2 large

banana - موز

1/2 medium

apple (grated) - تفاحة

1 small

zucchini (grated) - كوسة

1 pinch

cinnamon powder (optional) - قرفة

1 teaspoon

olive oil - زيت زيتون
Step by step
Place the oats in a small blender and pulse until finely grinded.
Keep in the blender, add egg and blend further.
Add the banana, grated apple, zucchini and cinnamon, and pulse into a thick pancake dough.
Brush a large pan with oil and place on medium heat. Using a tablespoon, drop one spoon for every pancake. Flip when you see the sides bubbling and cooking firmer. Leave to cook on the other side, remove from heat and serve. You can place them in a bag or small box after cooling and place them in the fridge ready for the next day.