Cheesecake in a Cup
By yasmine • March 29, 2015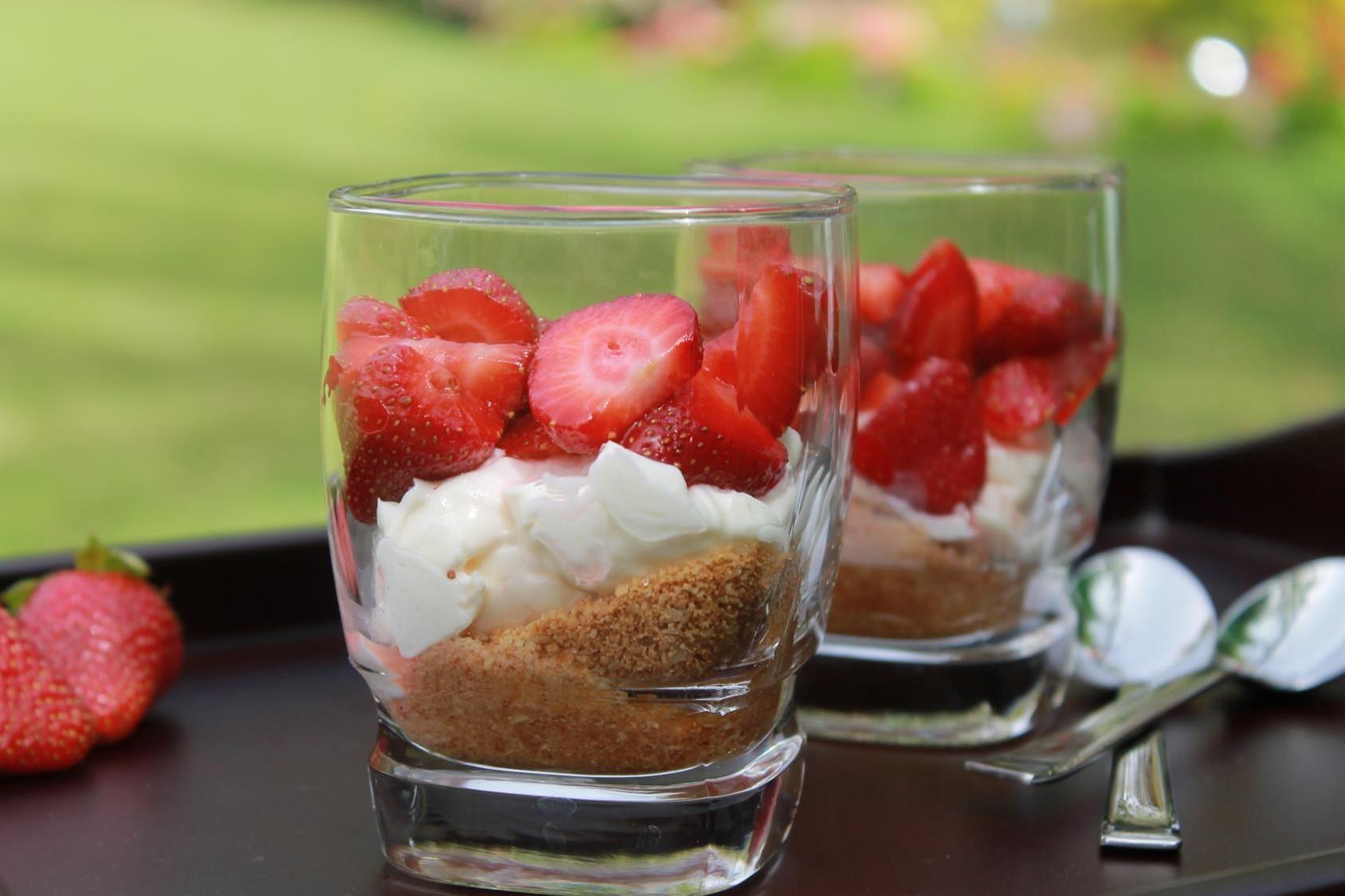 Dessert can never be this simple yet so heavenly! Every time I made this, I received so many compliments on the way it looks and how delicious it tasted – after any meal. The trick is to make it for a party of 8 to 10 max, so its not too tiring for you and is still cozy enough to enjoy the cups.
Ingredients
8

shortbread cookies (Digestives, or butter cookies) - بسكويت الزبدة

1 teaspoon

cinnamon powder - قرفة

1/2 cup

cream cheese (OR Mascarpone) - جبن كريمى

½ cup

cream - قشطة

1

lime (for the juice) - ليمون بلدي

2 tablespoon

powdered Sugar - سكر بودرة

1/2 teaspoon

vanilla extract - خلاصة الفانيليا

1 teaspoon

lemon zest - قشر الليمون

½ kg

strawberries (OR any other preferred berries) - فراولة
Step by step
Cut the strawberries in small bite size, mix them with 1 tbsp icing sugar and lime zest and keep it in the fridge until serving.
Crush the cookies in a plastic bag or in your blender and mix in the cinnamon.
Mix the cheese and cream in a blender and add the rest of the icing sugar, lime juice and vanilla extract.
Now all you need is to assemble the dessert – just before serving. Choose a nice glass or and open cup – divide your crushed cookies on the 4 glasses and lay them neatly on the bottom, add the cream cheese mix then top it with the glazed strawberries – make sure you drizzle the strawberry syrup remains on top.