Cinnamon & Chili Spiced Hot Chocolate
By Hebba • January 27, 2016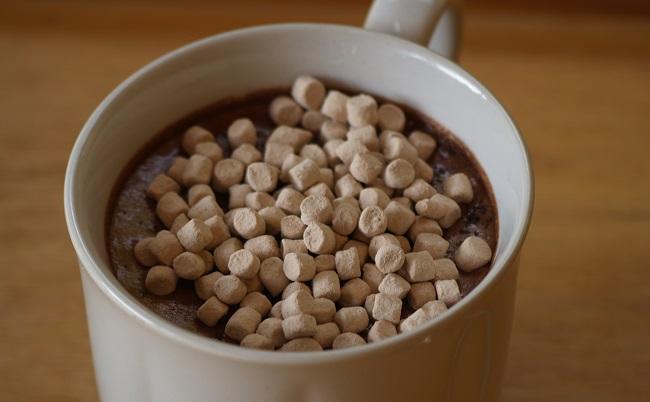 This is such an intense cup of hot chocolate! With its special spice mix, it has a deep yet delicious flavour, perfect for a lazy cold day. It will surely satisfy every chocolate lover taste buds!
Ingredients
1/2 cup

dark chocolate (shredded or small cubes) - شوكولاتة غامقة

2 tablespoon

cocoa powder (OR any choclate powder) - بودرة كاكاو

1 cup

milk (OR any dairy-free milk) - لبن

1/4 teaspoon

cinnamon powder - قرفة

1/8 teaspoon

nutmeg - جوزة الطيب

pinch

chili powder - شطة مطحونة

mini

marshmallows (optional) - مارشمالو

1 tablespoon

sugar (optional in case of using raw unsweetened chocolate powder) - سكر
Step by step
Melt dark chocolate in a saucepan on low heat. Add chocolate powder.
Add milk gradually while mixing. Add cinnamon, nutmeg, sugar and chili powder and stir. Make sure all is dissolved. Once it starts simmering, take it off the heat.
Pour into a mug and add the mini marshmallows on top. Drink hot and enjoy!