Carrot & Ginger Soup
By Shewekar Elgharably • June 14, 2015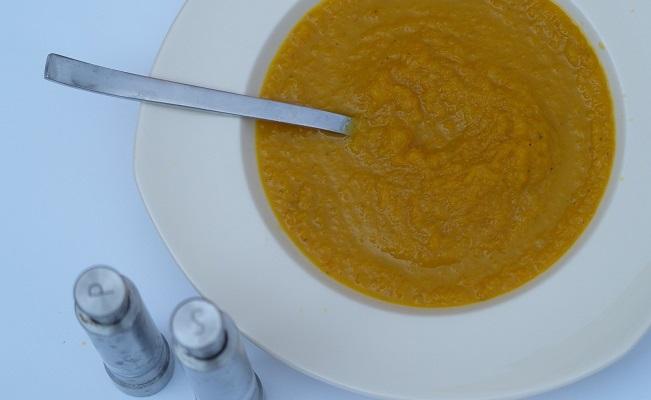 This Carrot & Ginger Soup is different, loaded with nutrients, and super delicious. This soup is rich and creamy without the cream.
Ingredients
2 tablespoon

olive oil - زيت زيتون

2

onions (diced) - بصل

5

garlic cloves (minced) - فصوص ثوم

5 cm piece

fresh ginger (grated) - جنزبيل

2 teaspoon

ground cumin - كمون

1 teaspoon

cinnamon powder - قرفة

1/2 teaspoon

all spice - بهارات

1 kg

carrot (peeled and grated) - جزرة

5 cup

water (or water + stock) - ماء

2 tablespoon

lemon juice - عصير ليمون

salt and pepper - ملح و فلفل

1/2 cup

coconut milk - لبن جوز الهند

cilantro (for garnish) - كزبرة
Step by step
Heat the oil in a large saucepan over medium heat.
Add the onions and stir until softened. Add minced garlic, ginger, cumin, cinnamon, and all spice and cook for another 2-3 minutes.
Add the carrots and stir to coat and let them cook for a couple of minutes before adding hot water.
Bring to a boil, reduce heat and cover. Let it simmer on low heat for 30 minutes or until carrots are cooked through.
Use a blender or handheld mixer to puree until smooth. When you are
When you are ready to serve, add lime juice and coconut milk.
Season with salt and pepper. Garnish with cilantro.