Morning Booster: Creamy Porridge with Fruits
By shahdan • March 22, 2015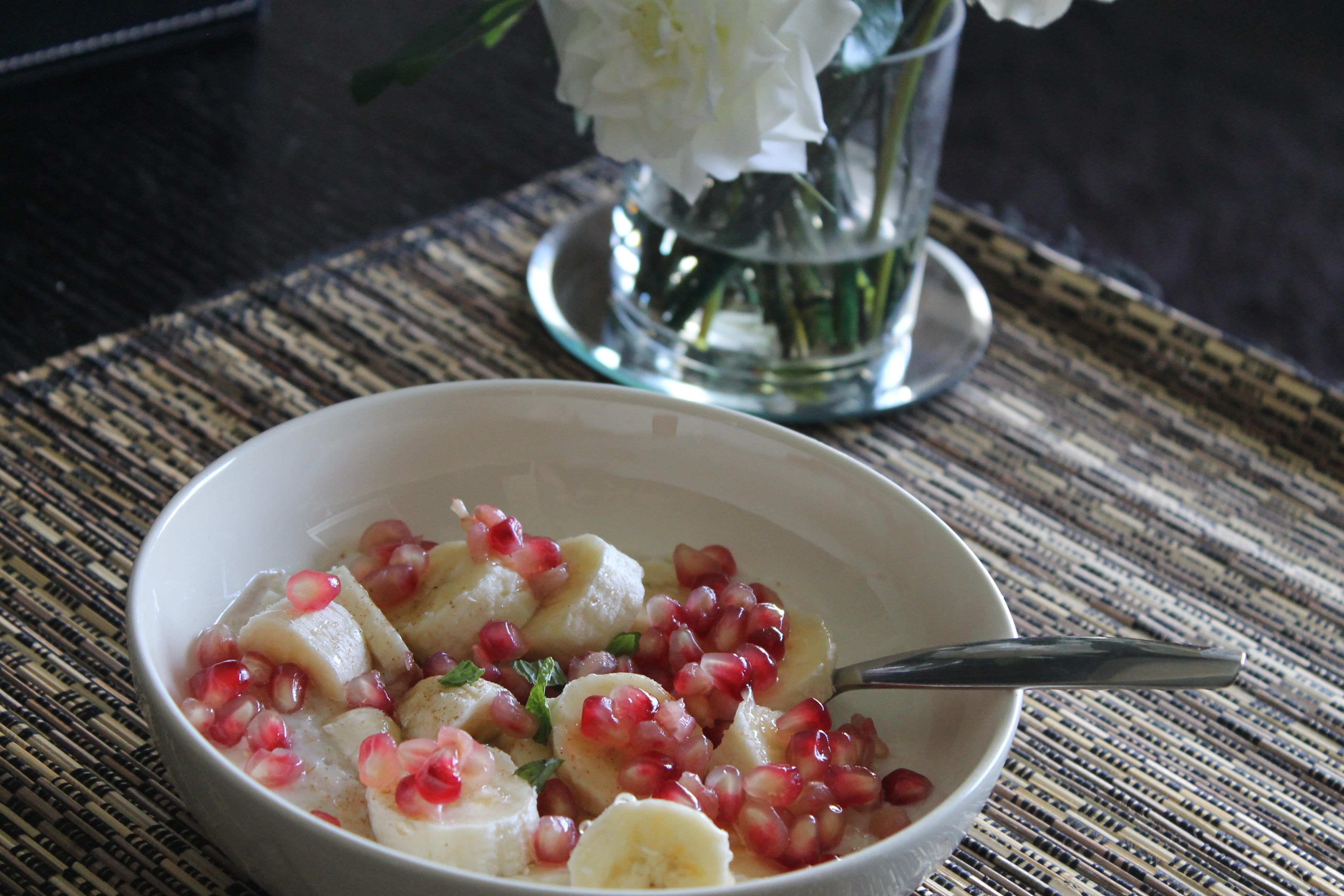 What's healthier and more filling than a bowl of creamy oats and fruits for breakfast?
Ingredients
1/2 cup

quick oats - شوفان سريع التحضير

1 cup

milk (dairy or non-dairy) - لبن

1 teaspoon

honey - عسل

1 medium

banana - موز

1/4 cup

pomegranate seeds (OR any favourite fruit) - بذور رمان

1 pinch

cinnamon powder - قرفة

2 leaves

mint (optional) - نعناع
Step by step
Mix quick oats and milk in a pot and put over medium heat.
Let it simmer for 5 minutes, and stir occasionally until you reach the required creamy consistency. You may add extra milk for a runnier consistency.
Pour your creamy porridge in a bowl, add a drizzle of honey along with your mint, fruits and cinnamon.