Warm Freekeh Eggplant Salad
By Shewekar Elgharably • April 14, 2015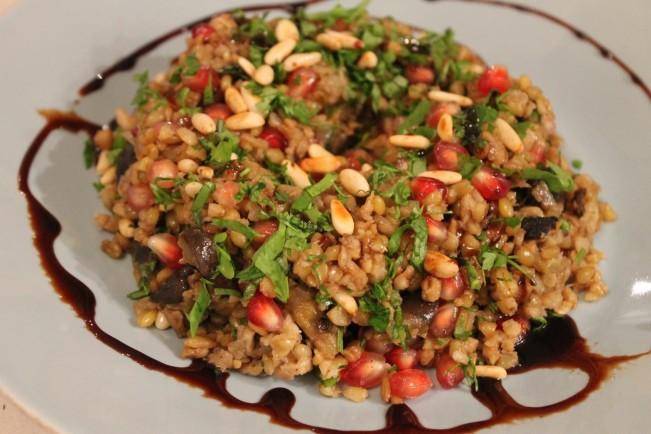 30 min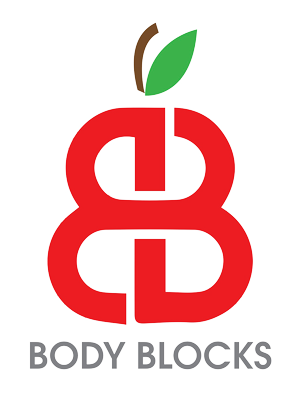 Approved
Tested by Cairo Cooking
Shewekar Elgharably is a certified health coach and a passionate clean eating cook. She is inspiring us with her rich and nutritious recipes that can help improve our eating habits leaving us more energetic, less stressed, feeling and looking healthier as well as inspired for a cleaner living. You can follow her on Instagram @shewekar or #healthyrocks or search her recipes exclusively here.
Who knew the combination of freekeh and eggplants can be so hearty? The Warm Freekeh Eggplant Salad is a side dish that will definitely go on your everyday list! It is also an amazing brunch addition and lunchbox favorite.
Recipe by: Shewekar Elgharably from her article with www.cairocooking.com
Ingredients
1 tablespoon

olive oil - زيت زيتون

1 cup

freekeh - فريك

1 large

eggplant (sliced into cubes) - باذنجان رومي

1 small

red onion (thinly sliced) - بصلة حمراء

3 tablespoon

olive oil - زيت زيتون

2 cup

chicken broth/stock - مرقة دجاج

1/2 cup

pomegranate seeds - بذور رمان

1/4 cup

pine nuts toasted - صنوبر

1 cup

parsley (finely chopped) - بقدونس

1 drizzle

pomegranate molasses - دبس رمان

salt and pepper - ملح و فلفل
Step by step
Heat olive oil in a rice pot and sauté sliced onion until soft.
Add one cup freekeh to the onion then pour the stock over the freekeh. Season with salt and pepper.
Bring it to a boil then reduce heat and leave to simmer until cooked and stock is absorbed.
In the meantime, rub eggplant cubes with olive oil, salt and pepper then put it in a 180C oven for 20-25 minutes until roasted.
Mix cooled freekeh with eggplant cubes, pomegranate seeds, toasted pine nuts and chopped parsley.
Drizzle pomegranate molasses on top. Serve warm or cold.