Turmeric Basmati Rice
By shahdan • May 24, 2015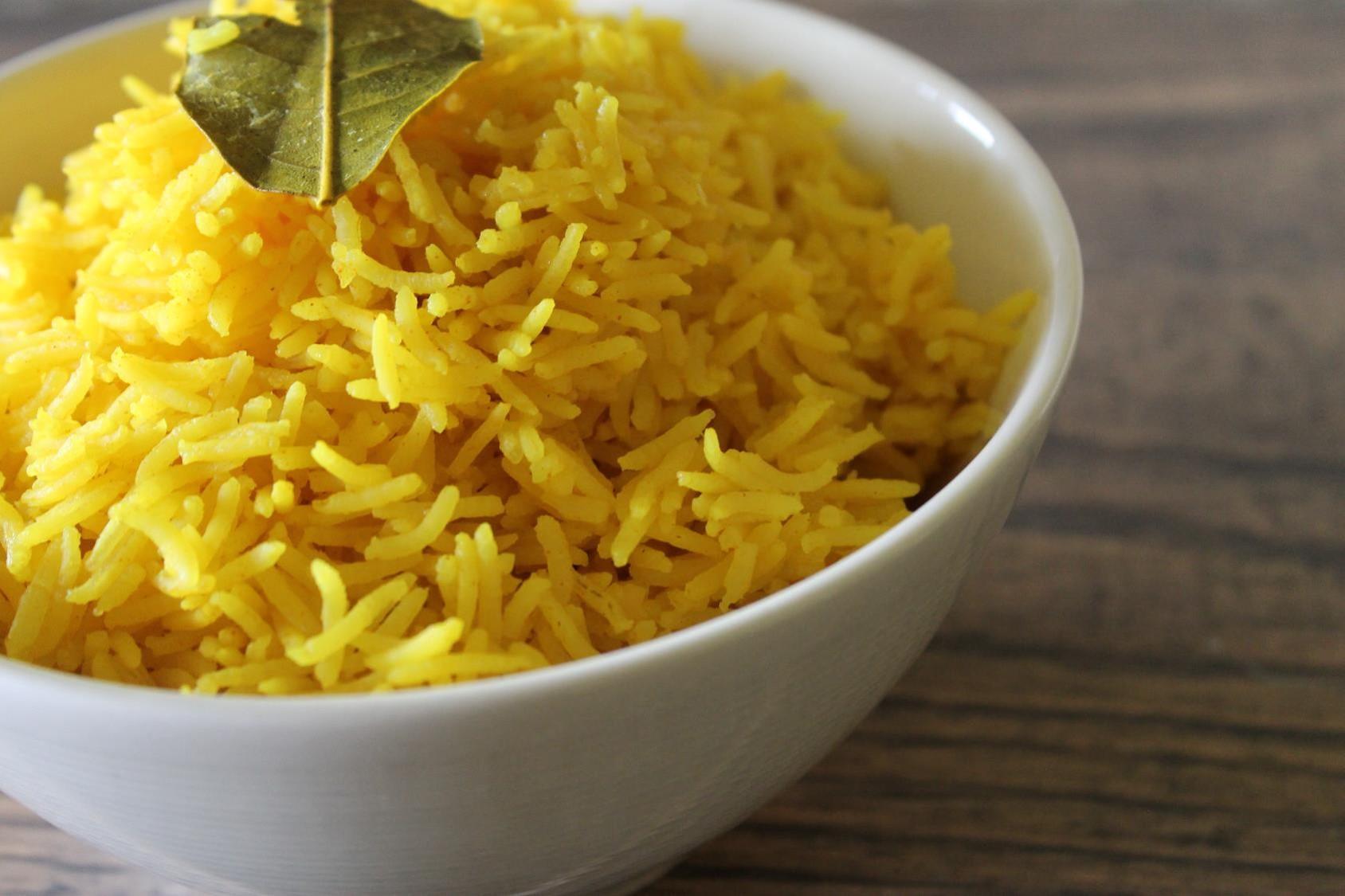 Yellow turmeric rice is the perfect companion to all curry dishes! I also like to serve it with regular chicken, meat and fish dishes to add new colour and flavour to our table.
Ingredients
2 cup

basmati rice - أرز بسمتي

4 cup

boiling water - ماء ساخن

1/2 teaspoon

turmeric - كركم

1/2 teaspoon

salt - ملح

1 large

bay leaf - ورق لاورا

3 pod

cardamom - حبهان
Step by step
In a sieve, rinse the rice with cold water.
Next, add the rice, 4 cups of boiling water (from the kettle), the salt, turmeric, cardamoms and bay leave in a pot.
Bring the rice to the boil (uncovered), then reduce the heat and cover.
Allow the rice to cook for 10 minutes on a low heat until the water is absorbed and the rice is cooked.
Remove the cardamom pods and the bay leaf and use a fork to fluff it up.