Traditional Sweet Vermicelli (She3reyya)
By shahdan • January 30, 2016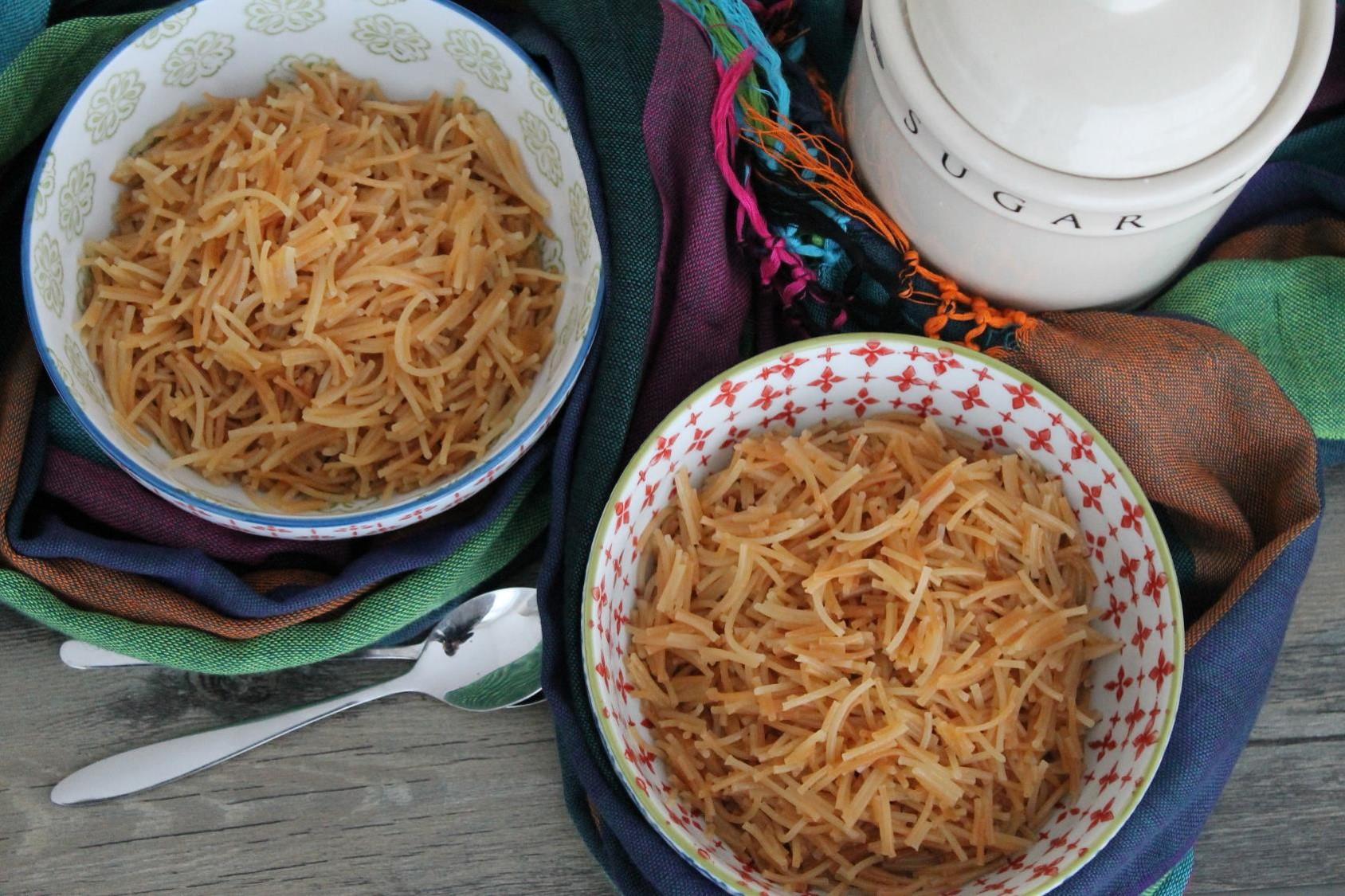 Sweet Vermicelli or 'She3reyya bel Sokkar' is the perfect traditional winter warmer when you need something sweet and you need it fast. It is absolutely delicious, and prepared in less than 15 minutes. If you haven't eaten it before, it is about time to try out this very Egyptian classic!
Ingredients
1 cup

vermicelli - شعرية

1 teaspoon

butter - زبدة

1 teaspoon

vegetable oil - زيت نباتي

1 cup

boiling water - ماء ساخن

3 tablespoon

sugar (or to taste) - سكر

raw nuts (optional) - مكسرات
Step by step
In a pot, melt oil and butter. Add the vermicelli and keep stirring on medium heat until it reaches a nice golden brown colour. It will take a few minutes.
Stir in boiling water and sugar. Give it a quick stir, lower the heat to a minimum, cover, and leave to cook until water is absorbed and vermicelli is nice and soft (about 6- 10 minutes)
Serve warm and add extra sugar or nuts to taste.