The Juiciest Shish Tawook
By shahdan • November 26, 2015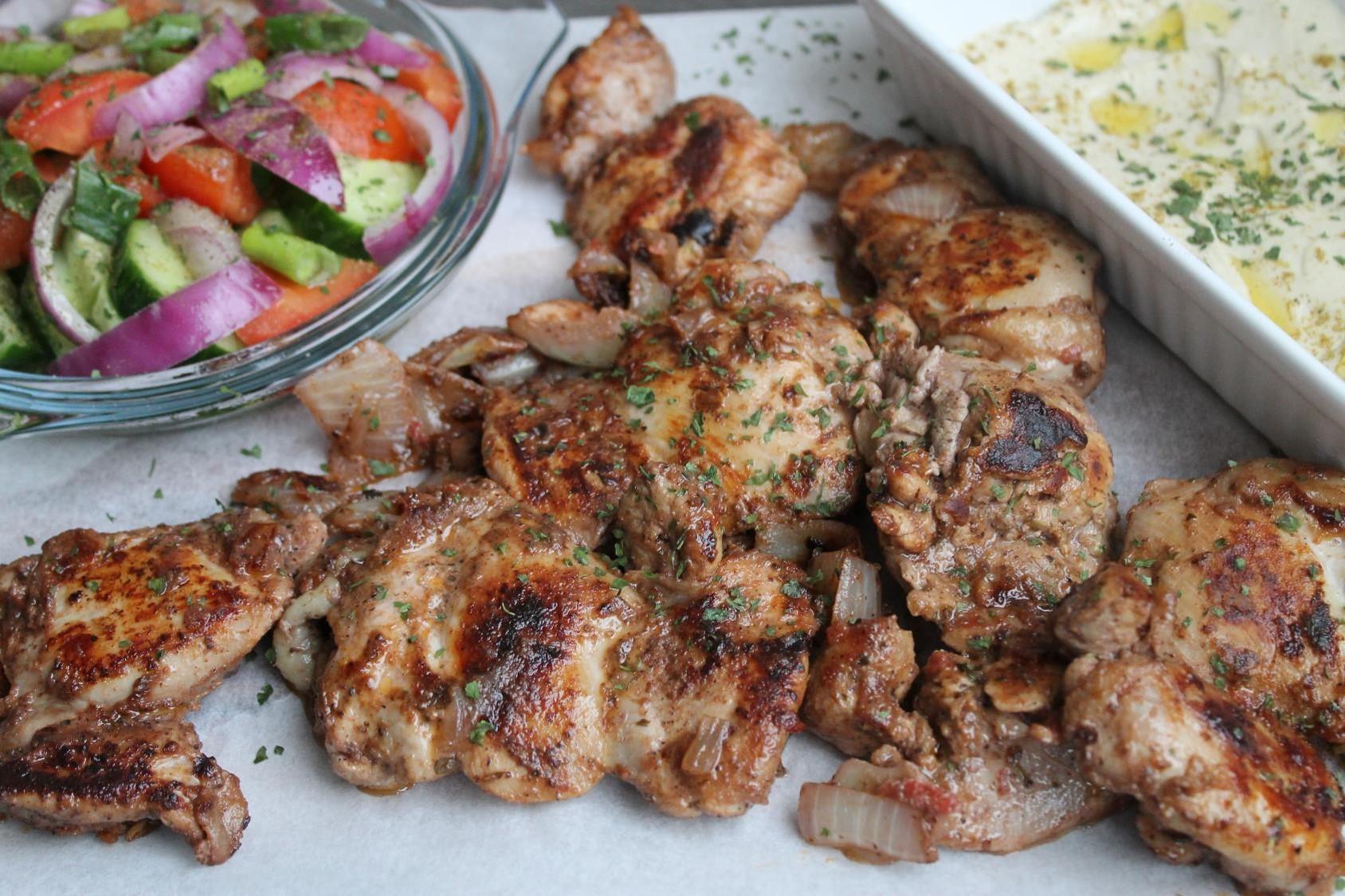 Simple, juicy, and full of flavour… This Shish Tawook recipe will become a staple in your household! It is ideal for everyday, and very impressive in gatherings. All you need to do is remember to marinate the chicken for at least 2 hours before cooking. The rest is easier than you think.
Ingredients
1.25 kg

chicken thighs (deboned) - أوراك الدجاج

2 large

onions (chopped into medium slices) - بصل

2 medium

tomatoes (grated) - طماطم

3 tablespoon

yoghurt - زبادي

4 tablespoon

vinegar - خل

2 teaspoon

thyme - زعتر

2 teaspoon

sumac - سماق

1/2 teaspoon

garlic powder - بودرة ثوم

1 teaspoon

salt (or to taste) - ملح

1/4 teaspoon

black pepper - فلفل أسود
Step by step
Place the chicken in a bowl and add all the marinade ingredients (except the oil). Toss together and make sure all the pieces are well-coated.
Cover and refrigerate for a minimum of 2 hours.
To cook the chicken, brush a large frying pan or griddle with oil. Arrange the chicken and the onion pieces on the hot pan. Discard any extra marinade.
Grill on both sides on high- medium heat until nicely coloured and cooked through.