Home-Made Teriyaki Sauce
By shahdan • April 13, 2015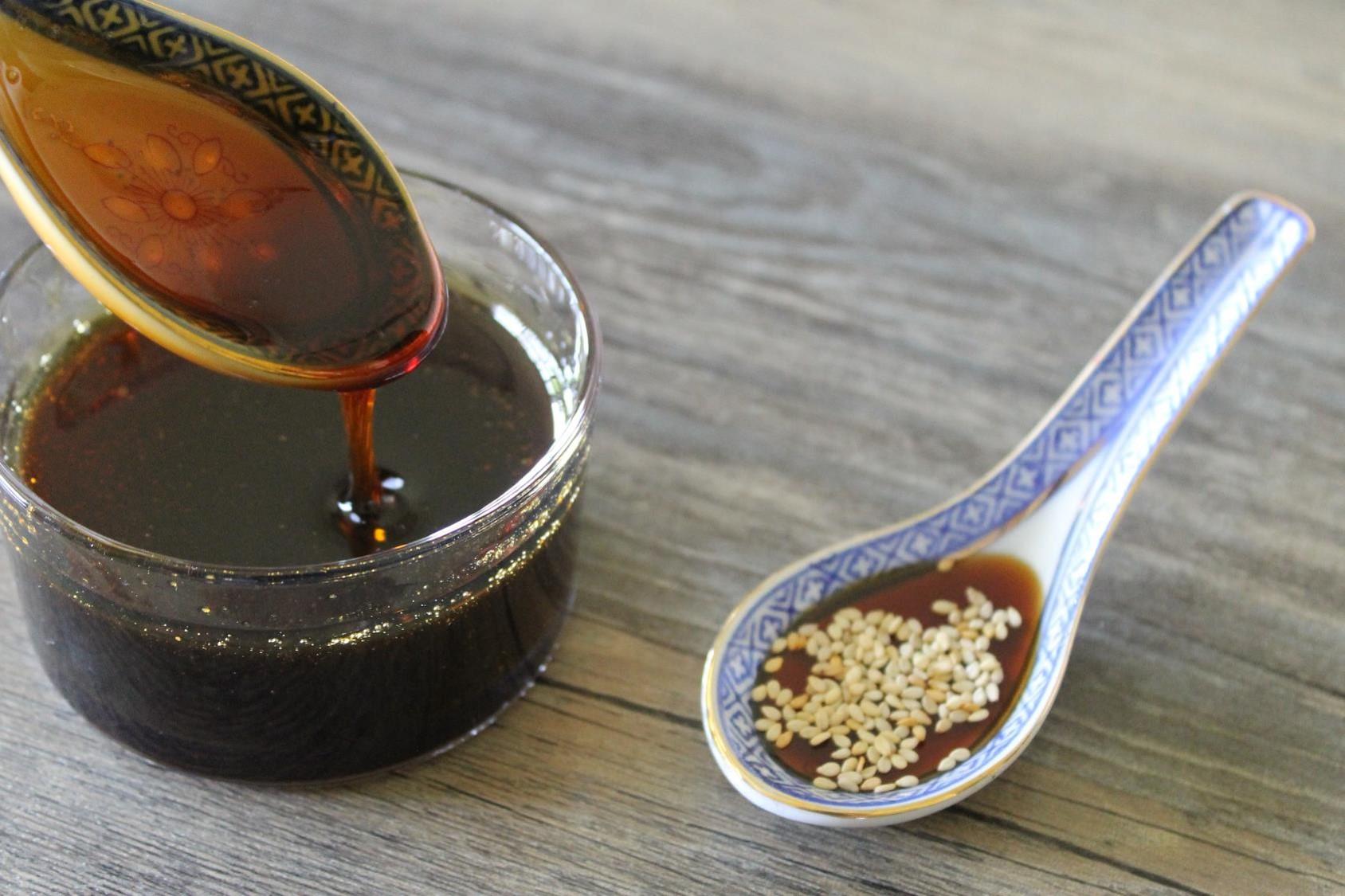 Once you try this recipe, you will never buy ready-made Teriyaki sauce again. It is incredibly easy to make and tastes much better than store-bought brands. This quantity makes one medium jar of Teriyaki sauce that you keep in the fridge and use on different occasions. It is great with chicken, beef, and salmon. This recipe does not include corn flour to thicken the Teriyaki. It thickens on it owns when the sugar caramelizes and the sauce is reduced.
Ingredients
1 cup

light soy sauce - صوص الصويا الخفيف

1 1/4 cup

water - ماء

1 cup

sugar - سكر

1 piece

fresh ginger - about 1 cm long - جنزبيل

1/2 teaspoon

garlic powder - optional - بودرة ثوم
Step by step
In a pot, mix the sugar with the soy and water until the sugar dissolves. Add a piece of ginger to the mix. Bring to the boil, then leave to simmer uncovered on a low heat for 45- 60 minutes. The sauce will reduce and thicken slightly (it'll still not be very thick yet).
Turn off the heat and leave to cool. When it does, the sauce will have the right consistency (and it will still thicken again in the fridge).
Remove the ginger, add ¼ tsp. garlic powder. Pour the sauce into a clean jar, seal it, and put it in the fridge. You now have ready-made Teriyaki all set for any sudden Japanese cravings.